Floating Churn Dash
Why is this block called a Floating Churn Dash? Because the background completely surrounds the churn dash, making it "float" on the background square.


Your finished block should be 9 1/2 inches square.


Check your measurements very carefully. Each block should measure 9 1/2 inches when it is finished. Accuracy from beginning to end will assure that your blocks come out perfectly. Measure carefully, sew carefully, and you will have a perfect block.

For the Churn Dash block you will need –
Four 3 inch squares of your churn dash fabric
Five 3 1/2 inch squares of your background fabric
Four 3 1/2 by 2 inch rectangles of BOTH the background and the churn dash fabric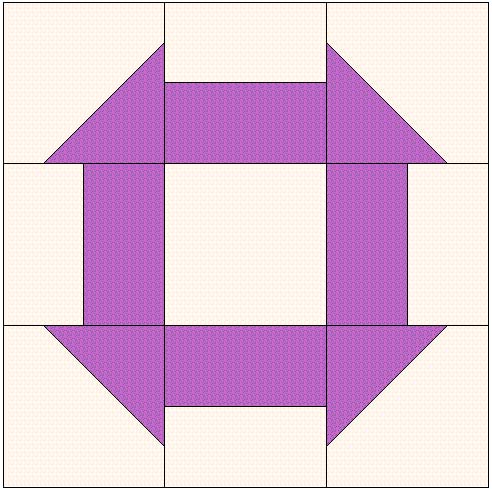 Make a diagonal line from corner to corner on your churn dash 3 inch square.
Now make a second diagonal line 1/2 inch from the first line.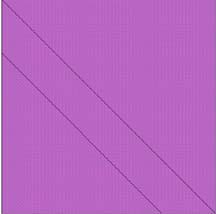 Place the 3 inch churn dash square on the corner of the background square, and sew on BOTH lines.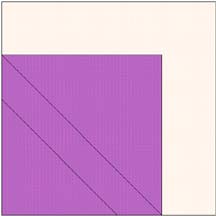 Now cut between the two lines, making your churn dash corner and a diagonal half square.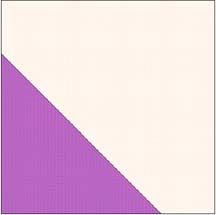 Next sew a background 3 1/2 by 2 inch rectangle to a churn dash 3 1/2 by 2 inch rectangle.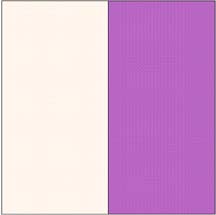 Assemble to match diagram above. Your finished block should measure exactly 9 1/2 inches.

What should you use those diagonal half squares for? Anything you want to!
Here's what I did with mine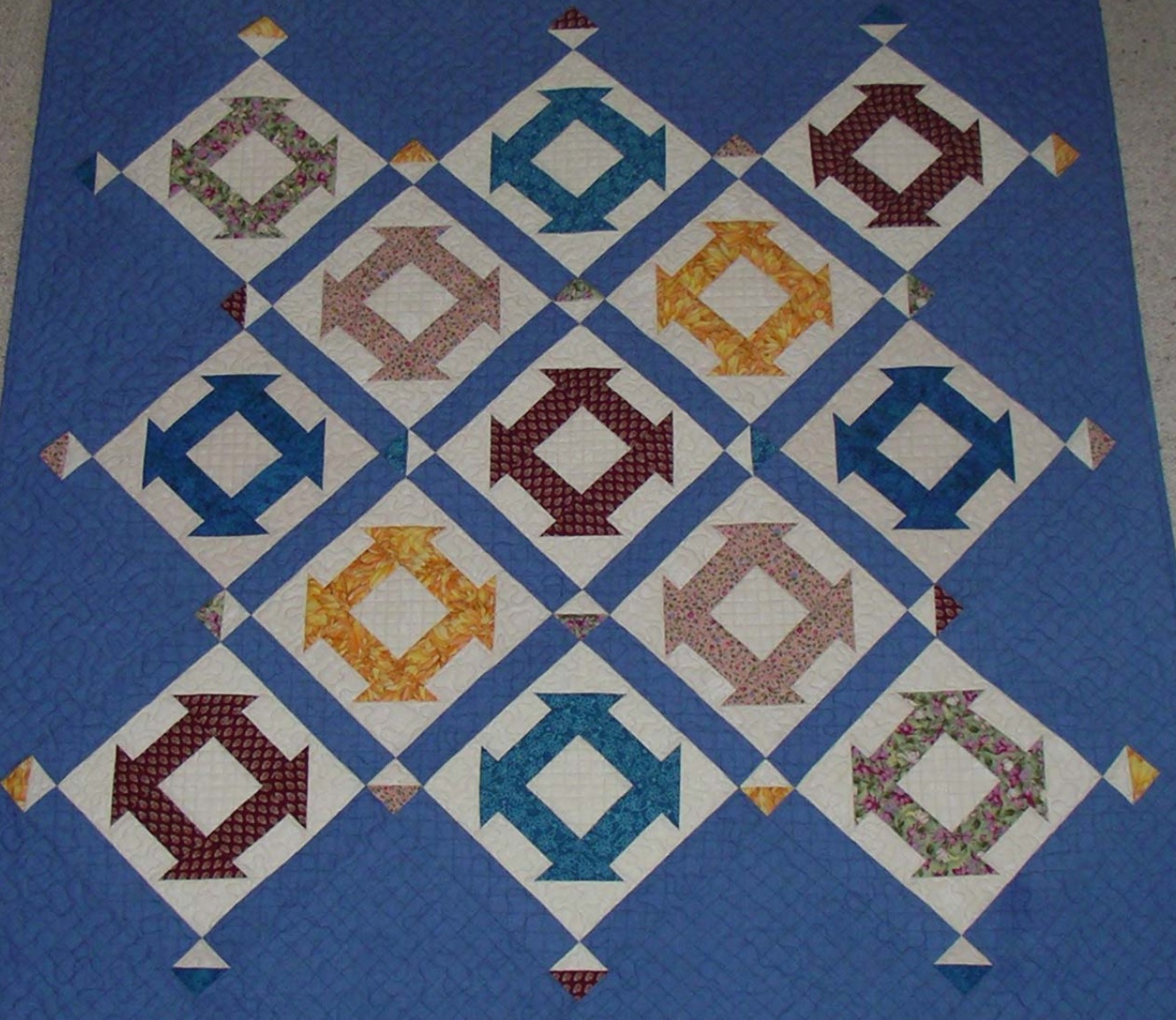 Here are a few suggestions.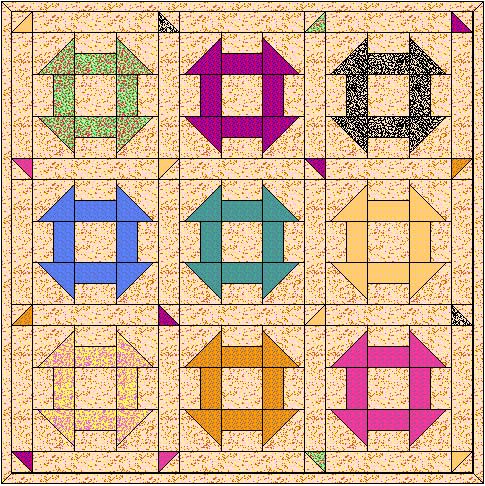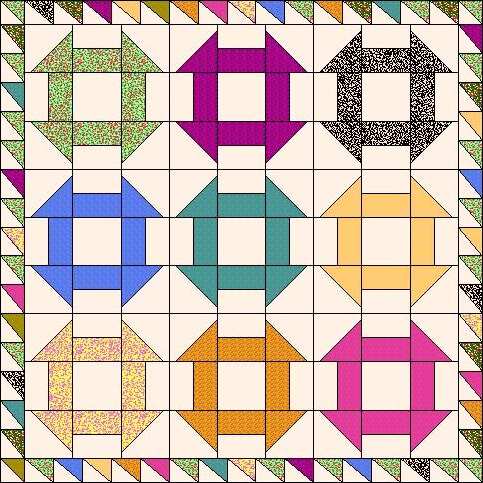 This pattern can be used for personal use only and can not be used commercially without the owner's permission. No copies may be made without the owner's permission. This includes the patterns as well as any graphics and/or instructions that are associated with a pattern.

Floating Churn Dash © Delaware Quilts May 2002





|Home| Family| Quilts| Blocks| Retreat| Email|

Updated July 2007