Easy Speedy Four Patches


Want to make some four patches out of some of those charm packs you bought, or maybe some scraps you have, but don't want to really mess with cutting them down to a certain size? Here is a speedy method that will help you get through them a bit faster. Of course if you need a specific size, then you will have to cut them to size either before you start, or square them after they are made, but you can decide which you want to do. If I was making a scrappy quilt and using charm packs, I'd just use the squares the size they are, say 5 inches, and set them off with a solid color block. (see quilt below)

To make two 6 1/2 inch four patches you will need one 7 inch square of each of your two fabrics. Need a different size four patch? Just add a half inch for the seam allowances to the size (unfinished) you need, and cut your starting squares that size. If you need two unfinished 12 1/2 inch four patches, you would start with 13 inch squares.
&nbsp &nbsp &nbsp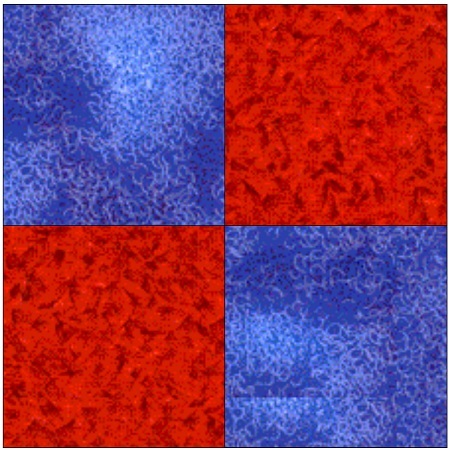 &nbsp &nbsp &nbsp
Lay the two fabrics right sides together

Sew a 1/4 inch seam on opposite sides
&nbsp &nbsp &nbsp
&nbsp &nbsp &nbsp
Cut this unit in half between the lines you just
sewed, making two 3 1/2 inch units. Press
these units to the darker side
&nbsp &nbsp &nbsp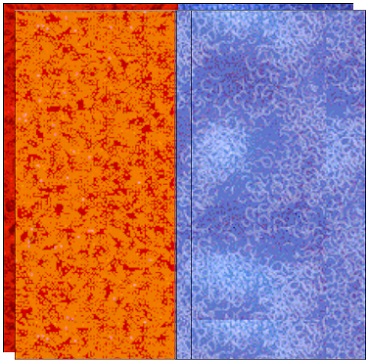 &nbsp &nbsp &nbsp
Now lay them right sides together with the colors turned.
Sew a 1/4 inch seam allowance on opposite sides
&nbsp &nbsp &nbsp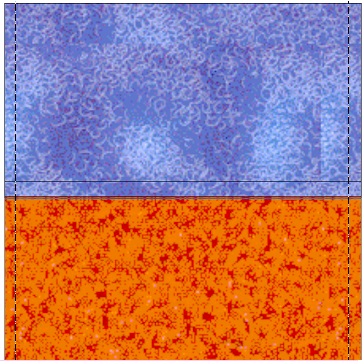 | | | | | |
| --- | --- | --- | --- | --- |
| | &nbsp &nbsp &nbsp | Cut it in half again And look at that, two four patch blocks which should measure 6 1/2 inches each! | &nbsp &nbsp &nbsp | |
| | | |
| --- | --- | --- |
| | &nbsp &nbsp &nbsp | Here's a diagram of an Easy Speedy Four Patch quilt set alternately with plain squares. Imagine this being made with a charm pack and a little yardage, it would make a darling little quilt for a child. Or you could use one of those 10 inch packs, and make a larger quilt. A ten inch pack usually comes with 42 squares, that would make twenty-one 9 1/2 inch blocks. If you set those alternately with plain squares, you would have a 54 inch by 63 inch quilt center. |
Speedy Four Patches © Delaware Quilts April 2004
The content on these pages, including text and images are the sole property of the Delaware Quilts and may not be used or reproduced in any manner without consent. All Rights Reserved.

Updated June 19, 2020

|Home| Quilts| Blocks| Retreat| Email|