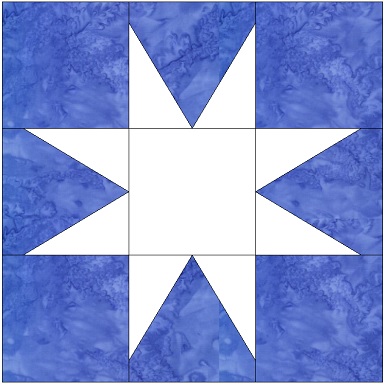 Floating Eight Pointed Star



This is an eight pointed star, but one that "floats" inside the background fabrics. This is nice because it is impossible to lose your star points when you put this block in a quilt.

For a 12 1/2 inch unfinished Floating Eight Pointed Star you will need:

From your background cut eight 4 1/2 inch squares

From your star fabric cut one 4 1/2 inch square and eight 4 by 4 1/2 inch rectangles

| | | | | |
| --- | --- | --- | --- | --- |
| | &nbsp &nbsp &nbsp &nbsp &nbsp &nbsp | Why is it floating? As you can see from this diagram, the seam allowance is much larger than the normal 1/4 inch. This measures 5/8 inches from the edge of the fabric, giving you a generous amount of set back when attaching your fabric, guaranteeing your points will not get lost. | &nbsp &nbsp &nbsp &nbsp &nbsp &nbsp | |
Mark four of your star rectangles as shown: Draw a diagonal line 1/8 inch from the top right corner to 1/8 inch to the left of the center on the WRONG side of the fabric.



Right hand star side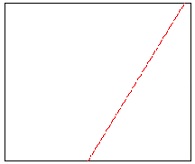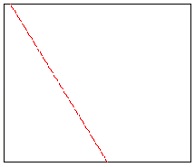 Now mark the four remaining star rectangles as shown: Draw a diagonal line 1/8 inch from the top left corner to 1/8 inch to the right of the center on the WRONG side of the fabric.

Left hand star side.
| | |
| --- | --- |
| Place the right hand star fabric on the right hand side of a background square. Sew on the marked line. | |
Trim the excess fabric off the back, leaving a 1/4 inch seam allowance. Now press the star fabric to the side.



Don't bother trimming yet, you will do that later.
| | |
| --- | --- |
| | Next add the left hand star fabric, and repeat the process. Sew on the marked line, trim off the excess back side fabric leaving a 1/4 inch seam allowance, press to the side. |
| | |
| --- | --- |
| Now it is time to trim off the excess star fabric. Repeat this with all four star point blocks, | |
| | | |
| --- | --- | --- |
| and then assemble your block one row at a time. | | Your finished Floating Eight Pointed Star should measure 12 1/2 inches. |
For a six inch finished (6 1/2 unfinished) Floating Eight Pointed Star you will need:
&nbsp &nbsp &nbsp From your background cut eight 2 1/2 inch squares
&nbsp &nbsp &nbsp From your star fabric cut one 2 1/2 inch square and eight 2 by 2 1/2 inch rectangles
Floating Eight Pointed Star © Delaware Quilts October 2005
The content on these pages, including text and images are the sole property of the Delaware Quilts and may not be used or reproduced in any manner without consent. All Rights Reserved.

Updated June 24, 2020

|Home| Quilts| Blocks| Retreat| Email|