&nbsp &nbsp &nbsp &nbsp &nbsp &nbsp

Flying Squares



Flying Squares is an old block that got lost in another file. I created this block way back in 1999, and recently found it when I was printing my BOMs. I decided it was worth sharing, I hope you like it. We'll be making a 12 inch block.

You will need to cut 2 7/8 inch strips and/or squares of your red, white and blue. Start off with just one long strip of each color, then cut as needed. Your squares will be 2 7/8 inches, and your strips (4) will be 2 7/8 inches by 7 3/4 inches. (You can use your own colors in whatever order you wish.)
First make your nine patch block, which is the center of this square. You should use one color for the center square (A), and not repeat it in the nine patch. That color will be your outside strip color.
These squares are all 2 7/8 inches and the nine patch block should finish at 7 3/4 inches.
&nbsp &nbsp &nbsp &nbsp

Next, add a square of your color C to your strip A. Make four sets like this.

&nbsp




Now, here is the tricky part. Add one strip to your nine patch block, BUT only as far as the first two rows of your nine patch. Continue adding strips around,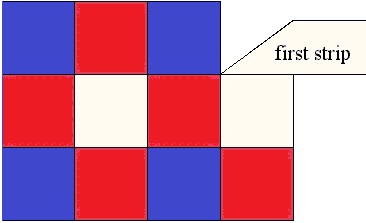 &nbsp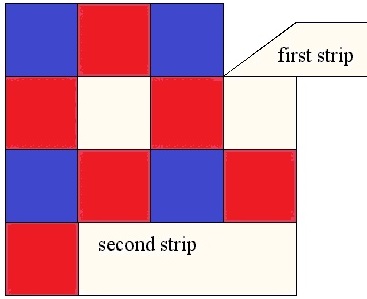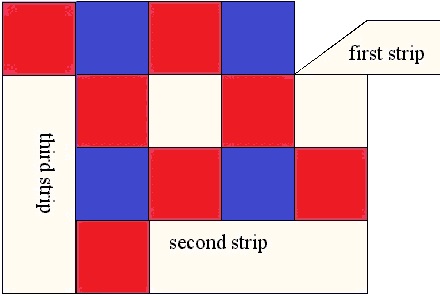 until you have them all on. Then go back, and finish sewing on the first strip. Your finished block should measure 12 1/2 inches.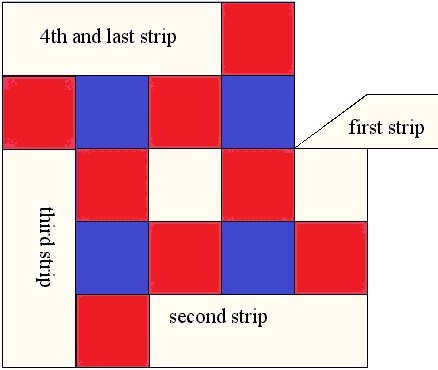 &nbsp &nbsp &nbsp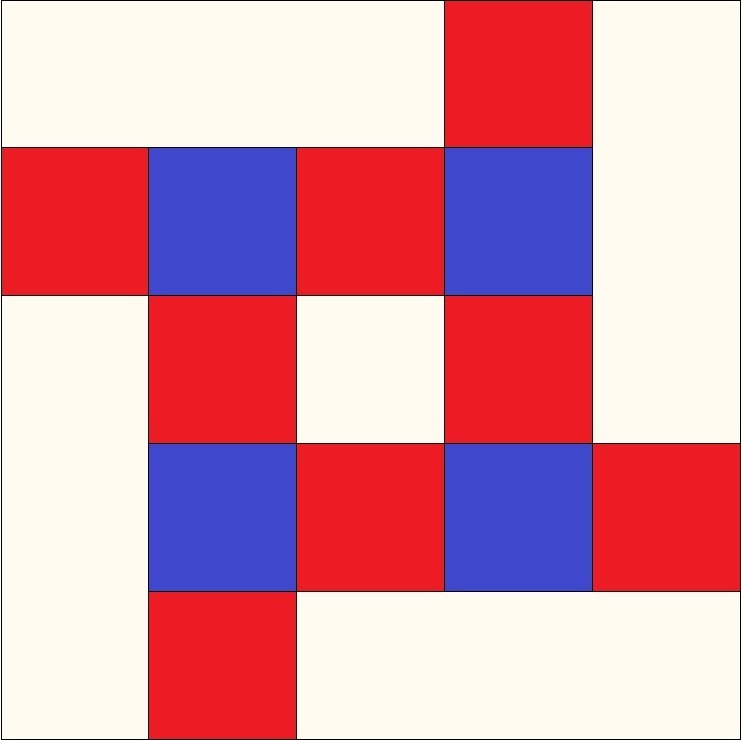 Here are two Flying Squares done by friends, and one for Halloween!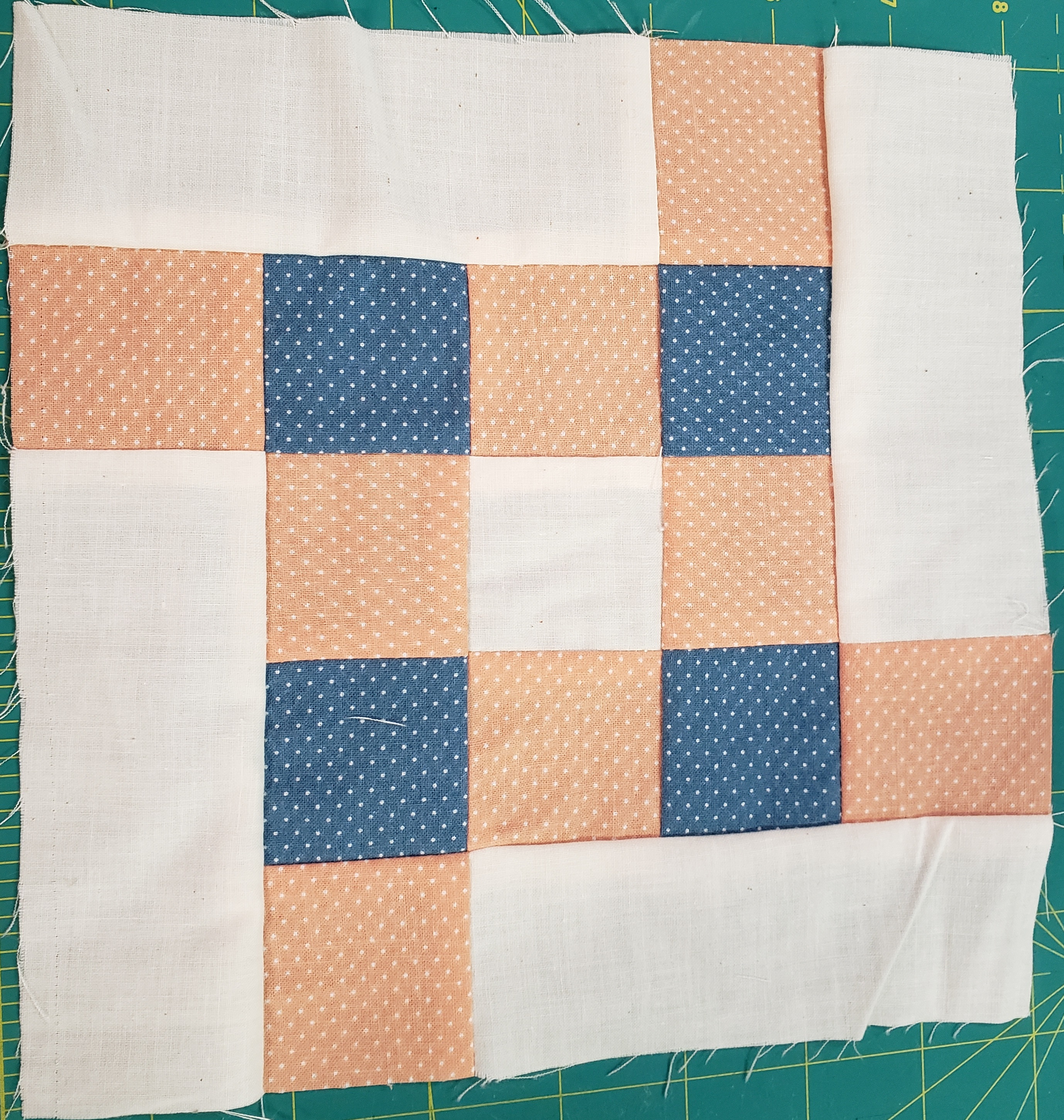 &nbsp &nbsp &nbsp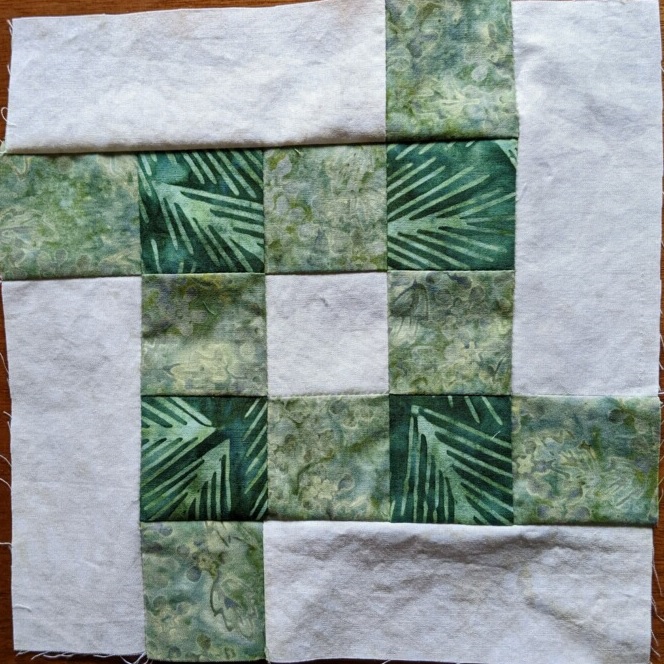 &nbsp &nbsp &nbsp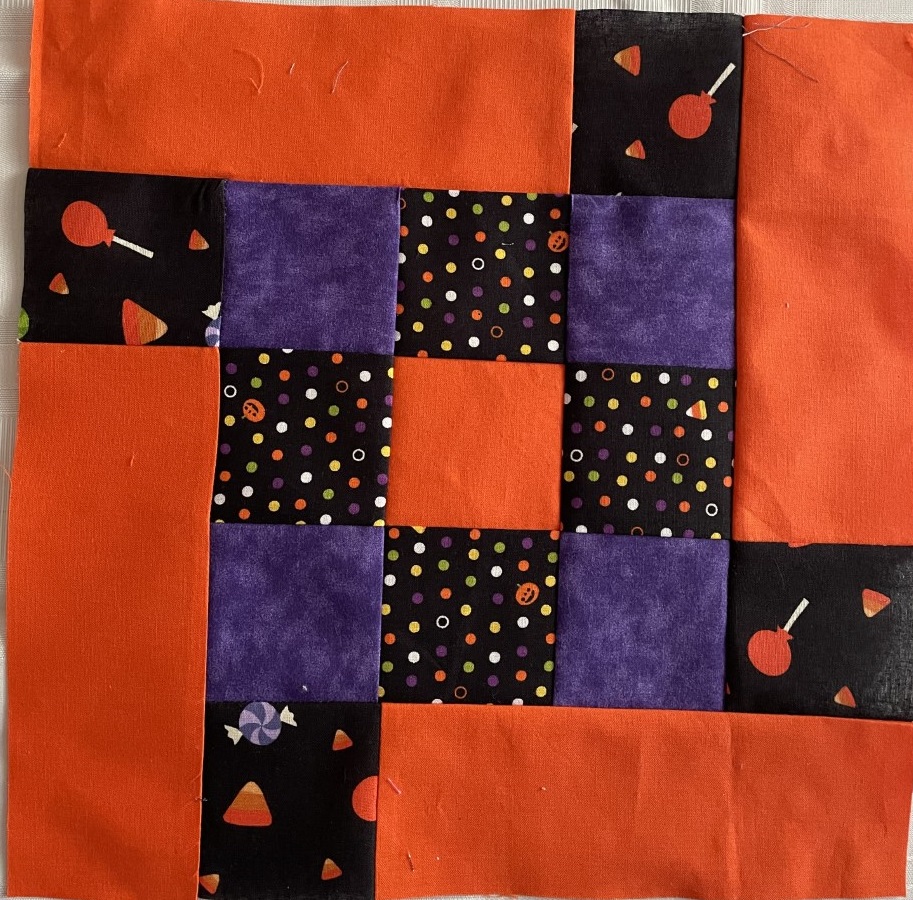 Flying Squares © Delaware Quilts February 1999
The content on these pages, including text and images are the sole property of the Delaware Quilts and may not be used or reproduced in any manner without consent. All Rights Reserved.

Updated October 7, 2022

|Home| Quilts| Blocks| Quilt Patterns For Relay| Email|