&nbsp &nbsp &nbsp &nbsp &nbsp &nbsp

Lucky Clover


Lucky Clover is the perfect block for March. And couldn't we all use a wee bit of luck.

For a 12 inch Lucky Clover block you need -
&nbsp &nbsp &nbsp Six 2 1/2 inch squares of a dark green
&nbsp &nbsp &nbsp Six 2 1/2 inch squares of a different dark green
&nbsp &nbsp &nbsp Four 2 1/2 by 4 1/2 rectangles of a light green
&nbsp &nbsp &nbsp Four 2 1/2 by 4 1/2 rectangles of a different light green
&nbsp &nbsp &nbsp Sixteen 2 1/2 squares of a white

(The diagrams are all shown on the right side, and are not to scale.)
| | | |
| --- | --- | --- |
| Let's start with the hard part, although it really isn't that hard. Take eight of your white squares and mark them on the wrong side through the center diagonally with a line. Or you may finger press as I like to do on smaller squares like these. | &nbsp&nbsp &nbsp &nbsp | |
Next take one of your light green rectangles sets and attach one of your marked white squares right sides down on one end and sew on the line you made. Trim off the excess leaving a 1/4 seam allowance and press to the white.

Repeat almost the same steps with the other rectangles except for the direction your points go, and you want to press to the green this time. This is so they will go together smoothly, which is the next step.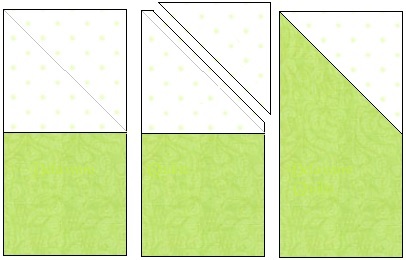 &nbsp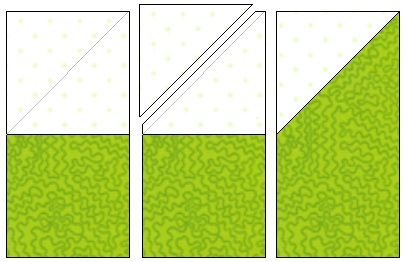 &nbsp&nbsp &nbsp &nbsp
Make two of each of these units.

These units should all measure 4 1/2 inches when you are finished making them.

Finally, you need to make some four patch units which should all be 4 1/2 inches when finished.

You need two each of these
press to the dark.
And one of these
Assemble as shown here. Your finished block should measure 12 1/2 inches.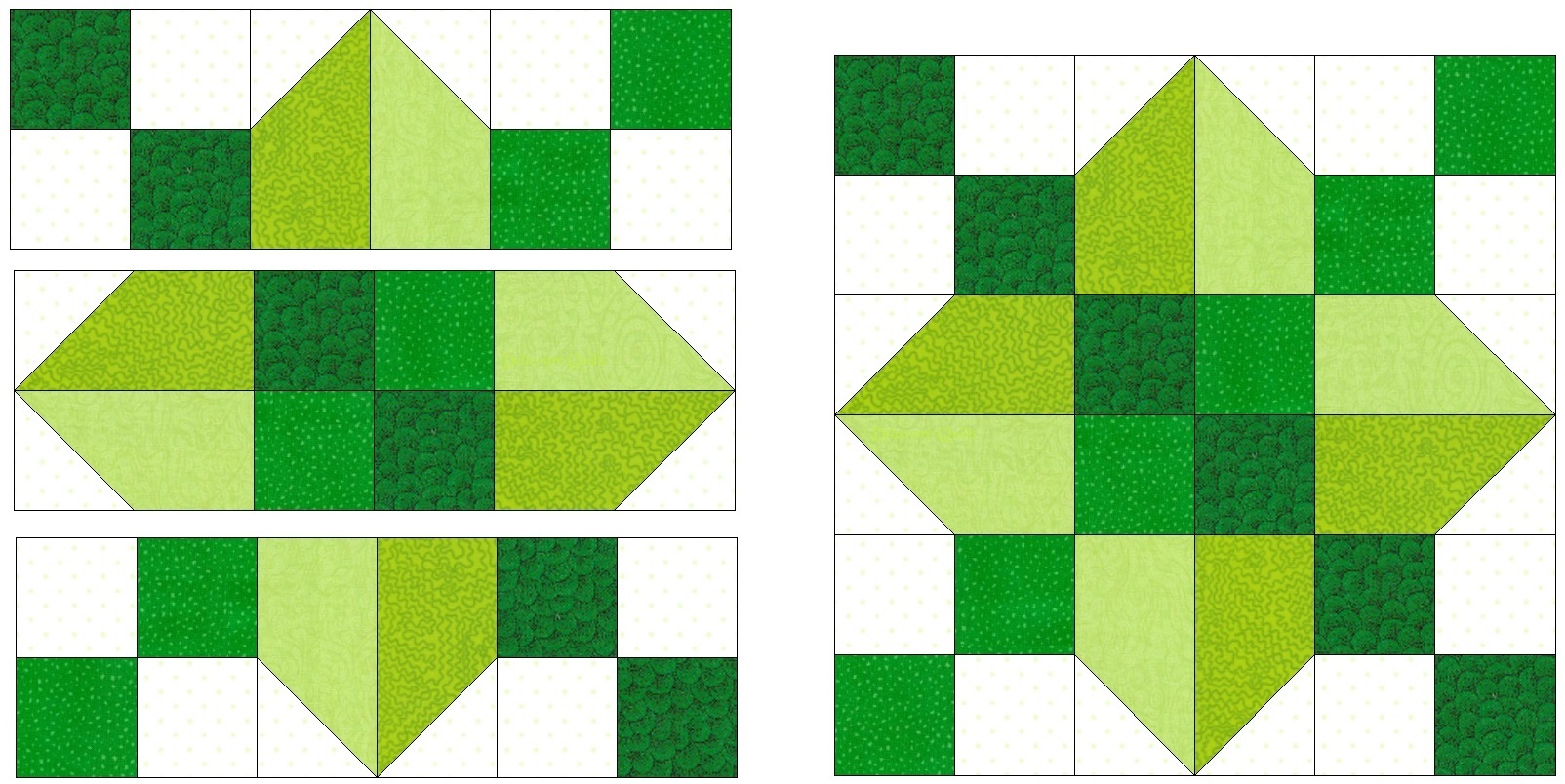 Here are two Lucky Clovers done by friends.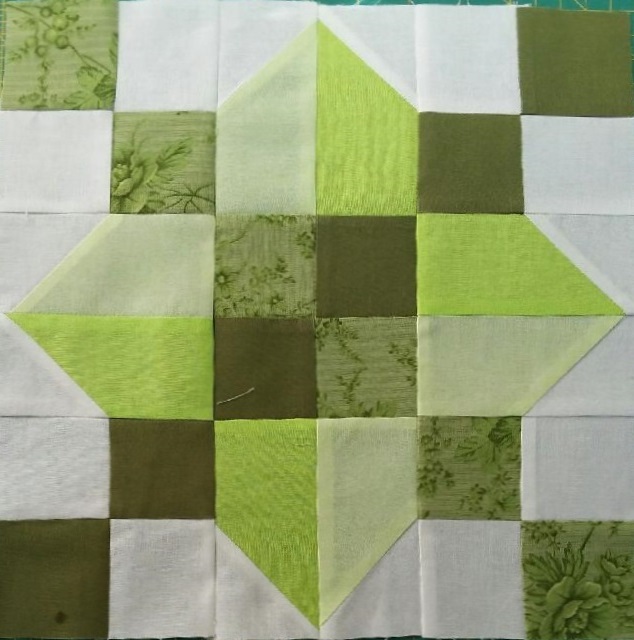 &nbsp &nbsp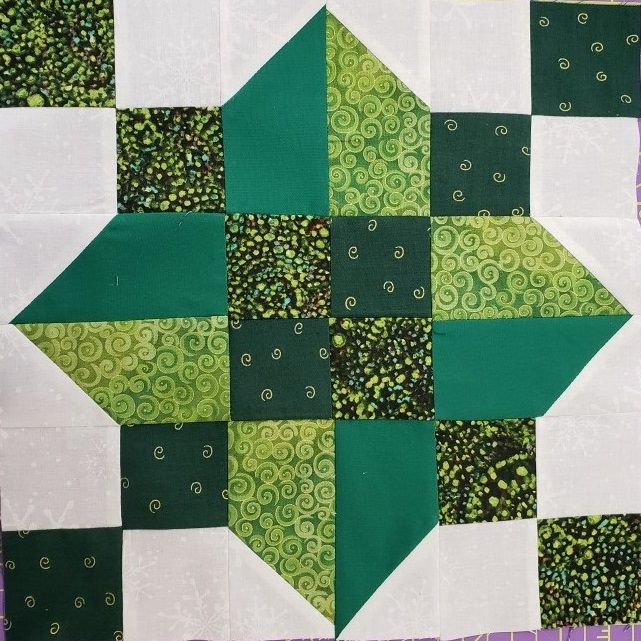 Lucky Clover © Delaware Quilts February 2022
The content on these pages, including text and images are the sole property of the Delaware Quilts and may not be used or reproduced in any manner without consent. All Rights Reserved.

Posted February 27, 2022

|Home| Quilts| Blocks| Quilt Patterns For Relay| Email|