Oh Susannah


Check your measurements very carefully. Each block should measure 12 1/2 inches when it is finished. Accuracy from beginning to end will assure that your blocks come out perfectly. Measure carefully, sew carefully, and you will have a perfect block.

For the Oh Susannah you will need:

From your background, cut four 3 1/2 inch squares, and cut one 3 1/2 X 15 inch strip.
From your color 1, cut one 3 1/2 X 15 inch strip
From your color 2, cut four 3 1/2 X 6 1/2 inch rectangles.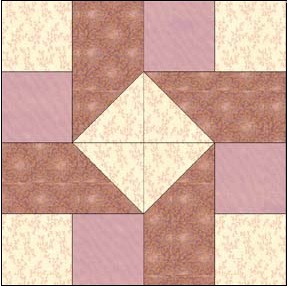 Sew your color 1 and background strip together, cut into four 3 1/2 inch sets.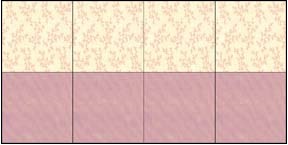 Place a square of the background on the
end of the color 2 strip.




Sew diagonally from corner to corner.
Trim 1/4 inch from the sewing line.




Press seam allowance toward color 2
and away from the background.
Sew together four sets like this,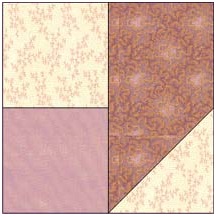 then the four sets in to one Oh Susannah block!





This pattern can be used for personal use only and can not be used commercially without the owner's permission. No copies may be made without the owner's permission. This includes the patterns as well as any graphics and/or instructions that are associated with a pattern.

Oh Susannah © Delaware Quilts February 2003





|Home|Family|Quilts|Blocks|Retreat| Email|