&nbsp &nbsp &nbsp &nbsp &nbsp &nbsp

Ohio Chain




For a 12 inch Ohio Chain block you need -

&nbsp &nbsp For your four patches, you need 2 1/2 inch strips or squares, whichever you chose to use. If you are using strips, you need a 21 inch of background, and 16 inch strip of the other two colors. If you are using squares, you need eight background, and six each of the other two colors.

&nbsp &nbsp For your star points, cut two 5 1/4 inch squares each of your background and whatever color you decide, mine is dark blue. &nbsp &nbsp
Start by marking on the wrong side a diagonal line through all of the background 5 1/4 inch squares in both directions. (They will be cutting lines when you are finished.) If you have a true 1/4 inch foot on your machine, you can sew on either side of just one of those drawn lines. If not, you will have to draw a second line on either side of just one of the lines, exactly 1/4 inch from the first line. These will be your sewing lines.

Place right sides together with your star color, mine is dark blue. Sew on the sewing lines. And then cut this square in quarters on both of the cutting lines.
&nbsp &nbsp &nbsp &nbsp &nbsp &nbsp
| | | |
| --- | --- | --- |
| | &nbsp &nbsp &nbsp &nbsp &nbsp &nbsp | You now have four diagonal quarter-squares. When two are sewn into a square, the square should measure exactly 4 1/2 inches. You need eight, so repeat the above this step. |

Let's make our four patches next. Cut your background strip in half and then sew them right sides together with each of the other two color strips. Then cut that unit into 2 1/2 inch segments, including that color piece left over at the end. Press to the color.


&nbsp &nbsp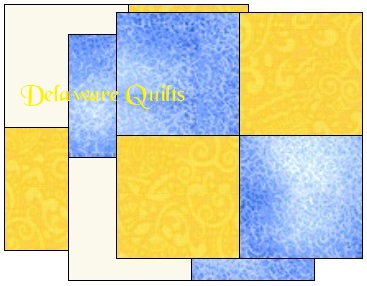 The leftover blue and yellow 2 1/2 inch squares will make the middle four patch. When putting the block together, make sure the colors squares go in the correct direction. All the blues go one way, and the yellows go the other way. Your finished block should measure 12 1/2 inches.



And here are three blocks made by friends.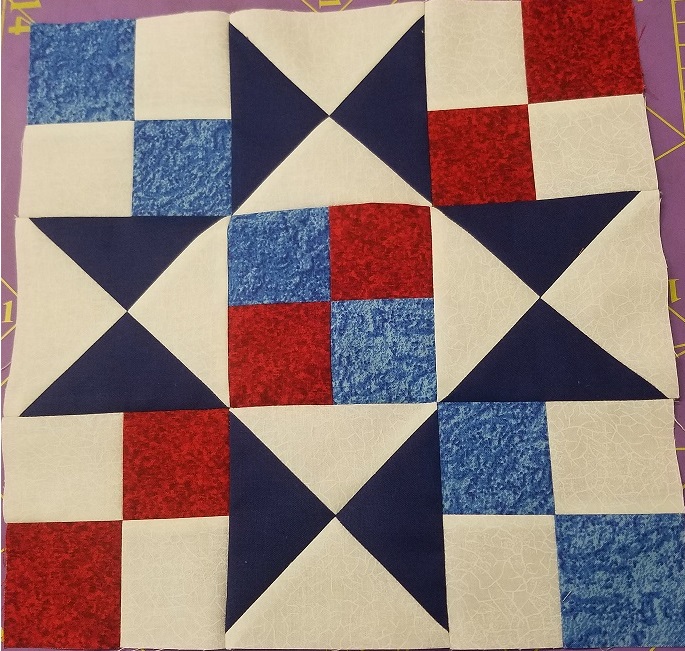 &nbsp &nbsp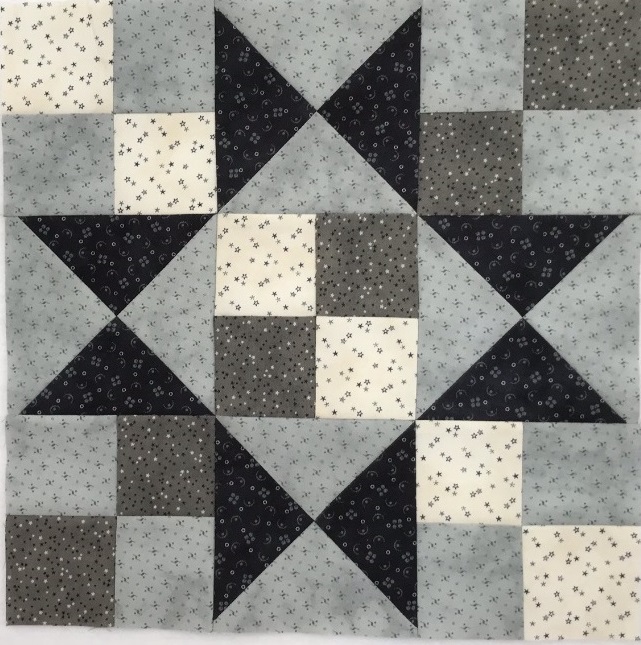 &nbsp &nbsp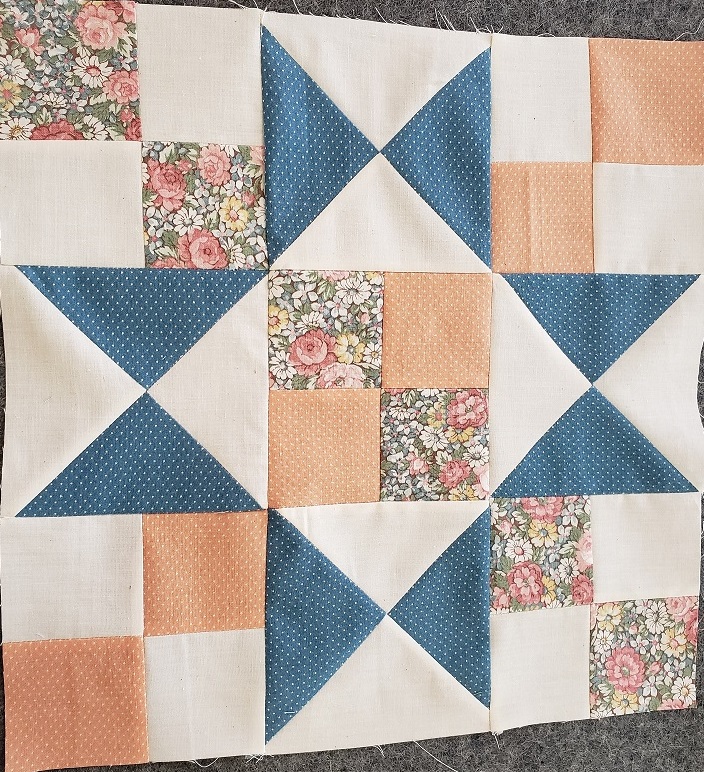 Ohio Chain © Delaware Quilts September 2022
The content on these pages, including text and images are the sole property of the Delaware Quilts and may not be used or reproduced in any manner without consent. All Rights Reserved.

Posted September 30, 2022

|Home| Quilts| Blocks| Quilt Patterns For Relay| Email|