&nbsp &nbsp &nbsp &nbsp &nbsp &nbsp &nbsp &nbsp &nbsp &nbsp &nbsp &nbsp
Delaware Quilts
Block of the Month


Pinwheel Block


Check your measurements very carefully. Your pinwheel block should measure 12 1/2 inches when it is finished. Accuracy from beginning to end will assure that your blocks come out perfectly. Measure carefully, sew carefully, and you will have a perfect block.

For the Pinwheel block you will need:

From your background cut one 7 1/4 inch square, which you will cut into quarters diagonally
From your purple cut one 7 1/4 inch square, which you will cut into quarters diagonally
From your hot pink cut two 6 7/8 inch squares, which you will cut in half diagonally

When you cut these squares, you created bias edges. Be very careful when sewing and pressing not to stretch that bias.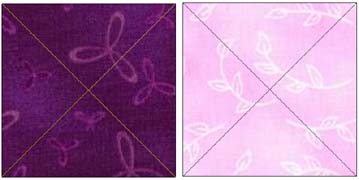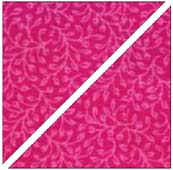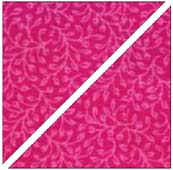 Place a background and purple triangle right sides together and together sew on the short side. Repeat with the remaining purple and background triangles. Be sure to sew them all on the same side so all four are alike.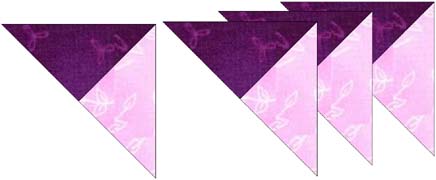 Sew this two color unit to a hot pink triangle. Press to the pink. Trim back to 6 1/2 inches if needed. Repeat with the remaining units.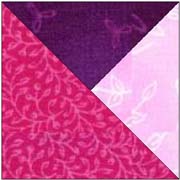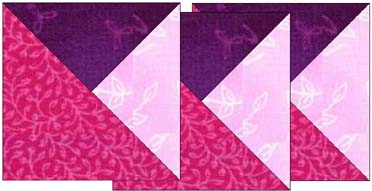 Make two rows like this.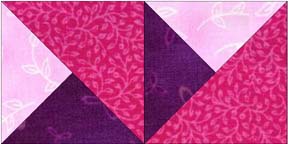 Assemble like this.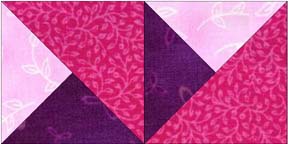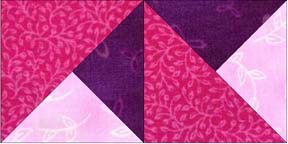 Your finished Pinwheel block should measure 12 1/2 inches.





Here is my Pinwheel block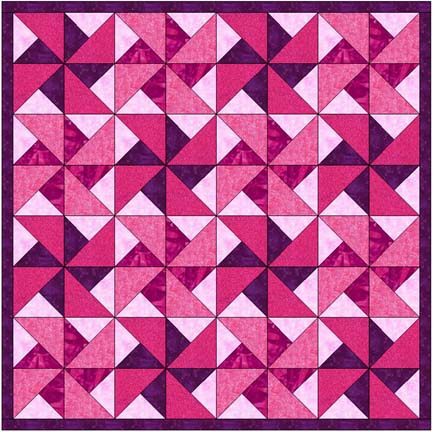 This pattern can be used for personal use only and can not be used commercially without the owner's permission. No copies may be made without the owner's permission. This includes the patterns as well as any graphics and/or instructions that are associated with a pattern.

Pinwheel © Delaware Quilts August 2007
|Home|Family|Quilts|Blocks|Retreat| Email|

Posted December 31, 2007