| | | | | |
| --- | --- | --- | --- | --- |
| | &nbsp &nbsp &nbsp &nbsp &nbsp &nbsp | More String Blocks | &nbsp &nbsp &nbsp &nbsp &nbsp &nbsp | |

This string block has a slight pattern to it, making it different than the original block which is found here. It'a a very slight pattern, in this sample's case it's the redish line and white line in the center of each block. Here is a short lesson on how I made those "patterns" appear.

I was using up left over strips from the so called ugly fat quarters we collected at a fall retreats. (Like beauty, ugly is also in the eye of the holder. I was holding fabric which wasn't ugly to me at all.) I also had this long strip of left over reddish brown binding fabric, so I decided to add that, but since there was so much of it, I thought, I'd make a pattern.

I simply added my reddish brown piece first to each block, simple and easy. Since this was all scraps, I didn't make each strip "exactly" in the center, but kept them fairly close to center.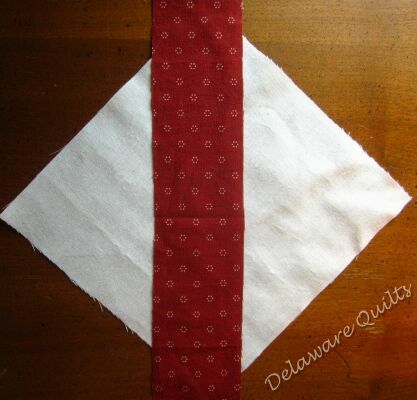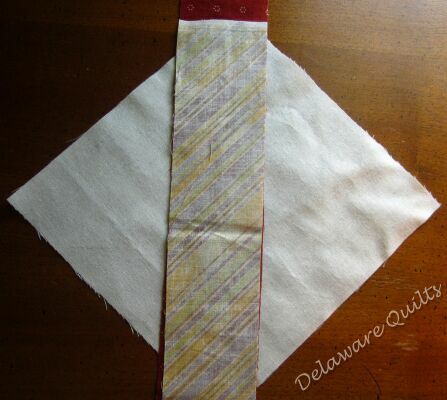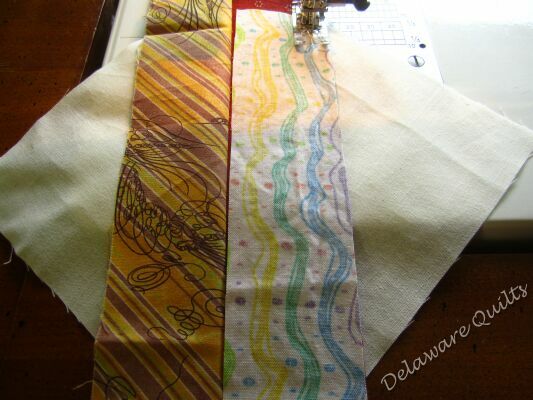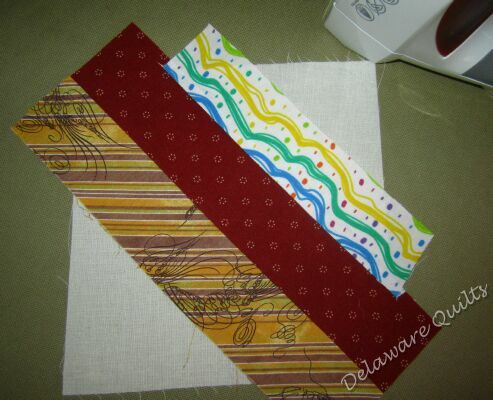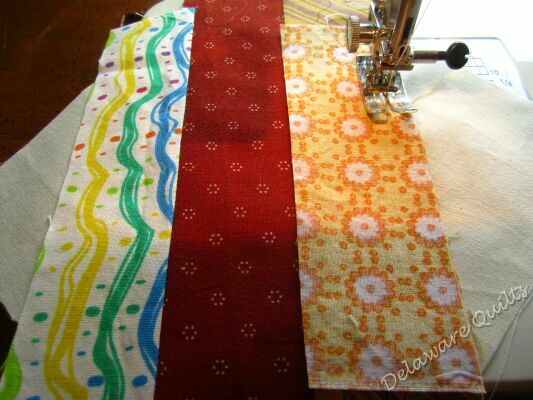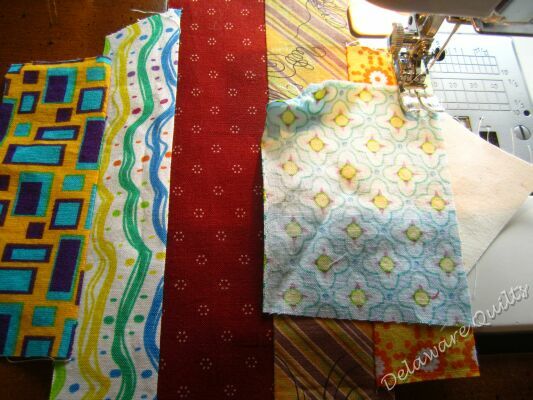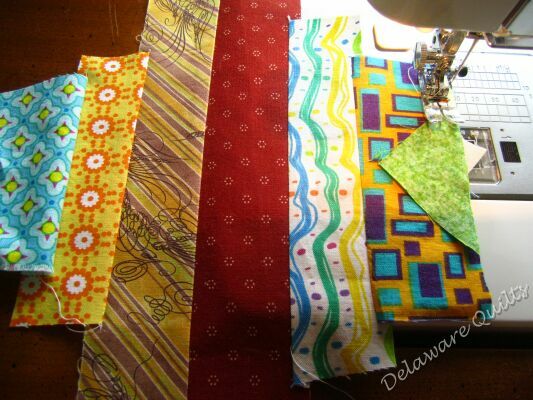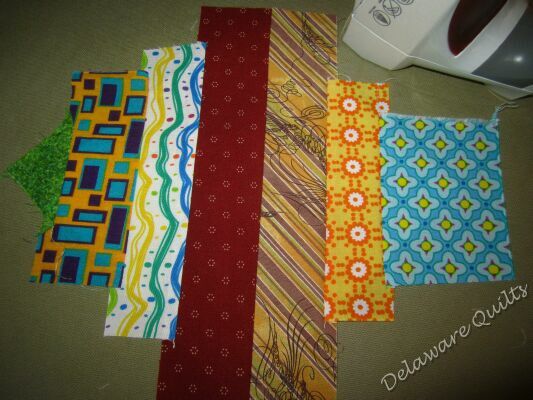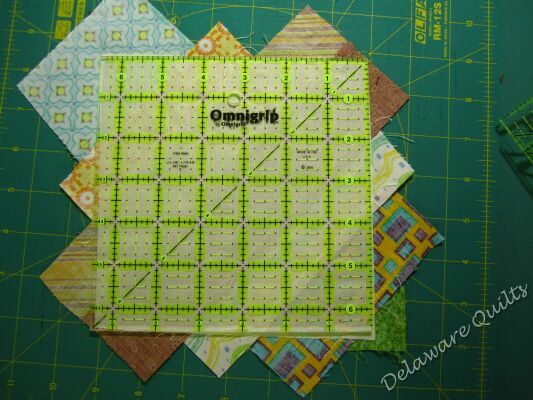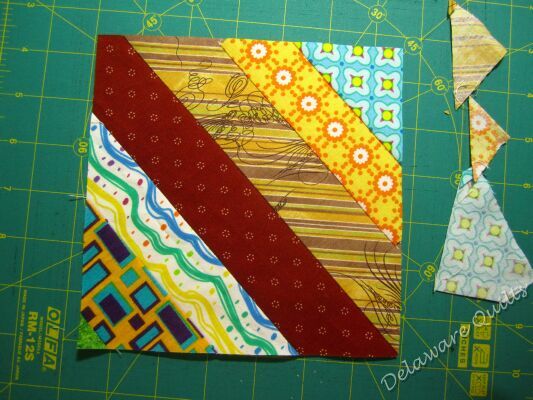 | | | | | | |
| --- | --- | --- | --- | --- | --- |
| | &nbsp &nbsp &nbsp | When the reddish brown ran out, I only had a few blocks and well, they weren't really enough for a whole quilt and who wants a strings wall hanging. SO I took apart the little quilt and added more blocks and this is what I ended up with. | &nbsp &nbsp &nbsp &nbsp &nbsp &nbsp | | |

But Kathy wanted more precise center strips, so I made another quilt to show her how to do that.

I used the same white-on-white for all the center strips, all cut the exact same width (2 inches). I carefully placed each w-o-w strip in the center and added alternating red and blue strips to either side. Where the exactness came in was when I squared them, I made sure each w-o-w strip was exactly in the diagonal center of the block.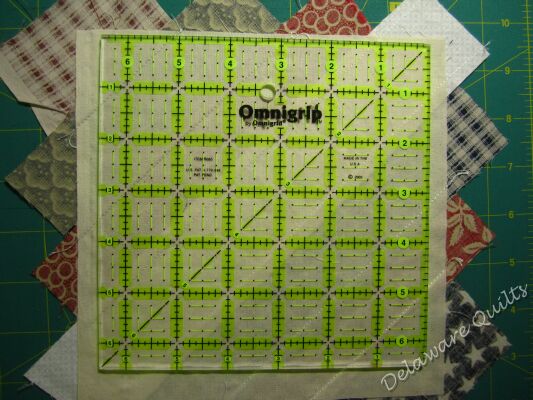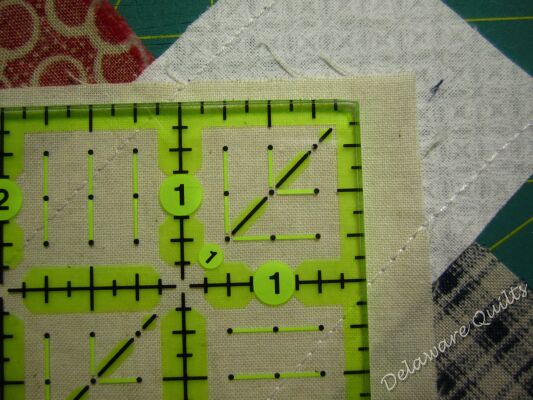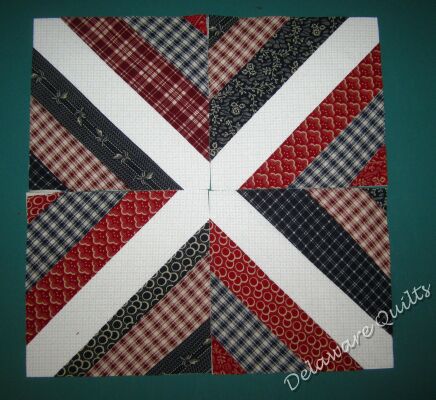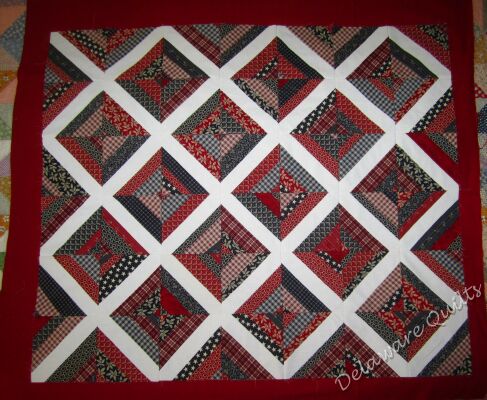 More String Blocks © Delaware Quilts July 2012
The content on these pages, including text and images are the sole property of the Delaware Quilts and may not be used or reproduced in any manner without consent. All Rights Reserved.

Updated June 14, 2020

|Home| Quilts| Blocks| Retreat| Email|