The Colorado Quilt



For a 12 inch finished Colorado Quilt block you need:
&nbsp &nbsp &nbsp From your white cut six 3 7/8 inch squares
&nbsp &nbsp &nbsp From red cut two 3 7/8 inch squares
&nbsp &nbsp &nbsp From blue cut eight 3 7/8 inch squares

For a 6 inch finished Colorado Quilt block you need:
&nbsp &nbsp &nbsp From white cut six 2 3/8 inch squares
&nbsp &nbsp &nbsp From red cut two 2 3/8 inch squares
&nbsp &nbsp &nbsp From blue cut eight 2 3/8 inch squares

The name of the block is really "The Colorado Quilt" but we'll use the nickname of Colorado Quilt.
(More sizes below)


&nbsp &nbsp &nbsp &nbsp &nbsp &nbsp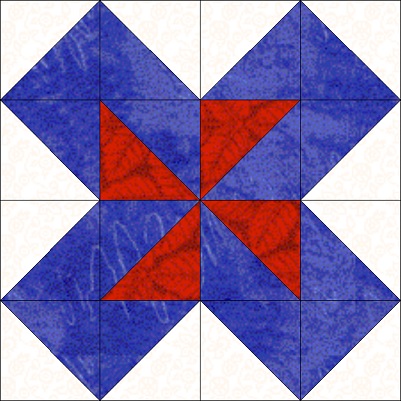 You will be making all triangle squares for this block. You can see directions on how to make triangle squares (a.k.a. diagonal half squares) here. Your finished triangle squares should measure exactly 3 1/2 inches for the 12 inch finished block or 2 inches for the six inch finished block.




Repeat with all of your squares.
You need 12 like this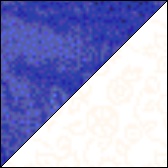 and four like this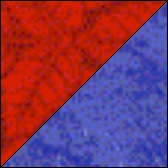 Now assemble in rows.



Make two rows like this, the top and bottom of the block.




And make two rows like this, the middle two rows of the block.



Now assemble your Colorado Quilt block following the diagram below.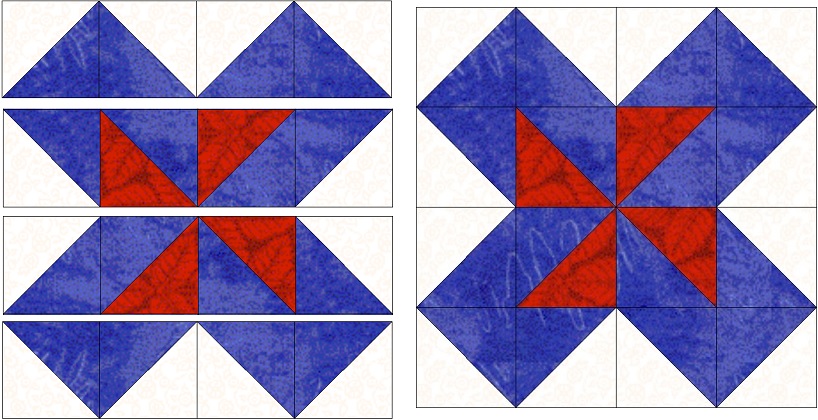 To make a 3 inch finished Colorado Quilt block cut 1 5/8 inch squares
To make a 9 inch finished Colorado Quilt block cut 3 1/8 inch squares
To make a 15 inch finished Colorado Quilt block cut 4 5/8 inch squares
To make a 18 inch finished Colorado Quilt block cut 5 3/8 inch squares
Colorado Quilt © Delaware Quilts June 2014
The content on these pages, including text and images are the sole property of the Delaware Quilts and may not be used or reproduced in any manner without consent. All Rights Reserved.

Updated June 18, 2020

|Home| Quilts| Blocks| Retreat| Email|