Gordon's Do Disney 2005
In January we took a business trip to Disney World… yes business. I was planing a quilt retreat down there and went to check out the conference facilities.


We arrived in time to take a dip in the pool, and then go out to eat… Look who joined us for dinner.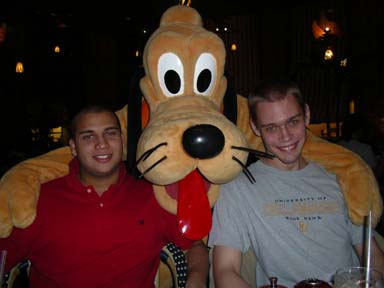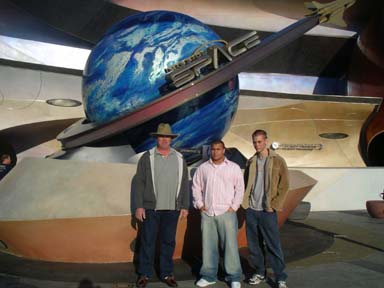 The next day while I was taking care of my business, the boys and John hit the parks. They all (yes even John) rode Rock 'n' Roller Coaster® at MGM Studios and Mission: SPACE in Epcot®.


That is where I finally caught up with them. After a few rides at Epcot ®, we headed over to the Magic Kingdom ® for a few fun hours, ending with Wishes™ Nighttime Spectacular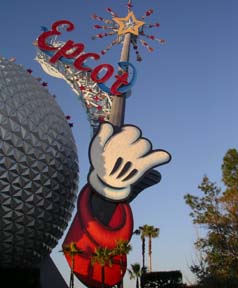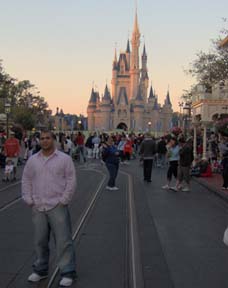 The next day we went to Sea World. It was a beautiful day, and we practically had the whole place to ourselves. The lack of crowds made it easy for us to see everything up front and close.


We got
to pet
the dolphins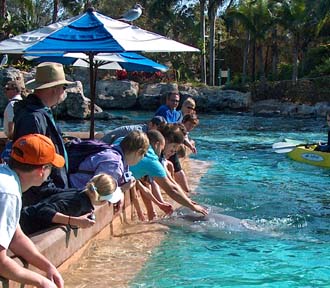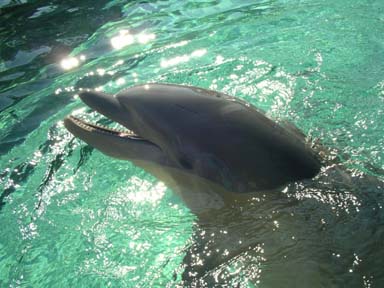 ride the
roller
coaster
several
times
in a row.

(Just Mike,
the rest
of us
watched!)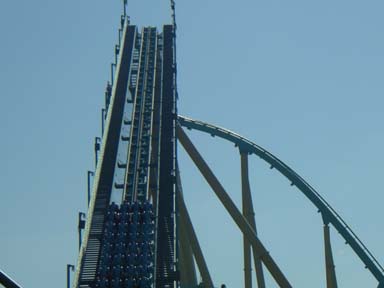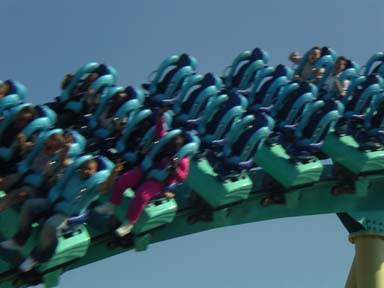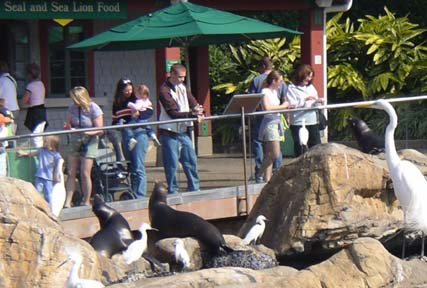 feed
the seals
and
pet a
clydesdale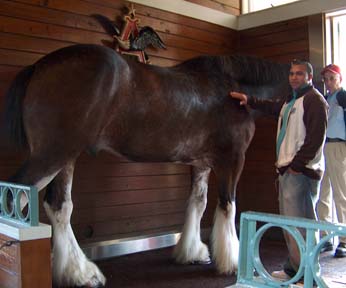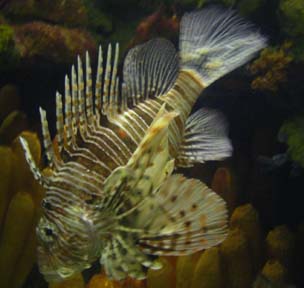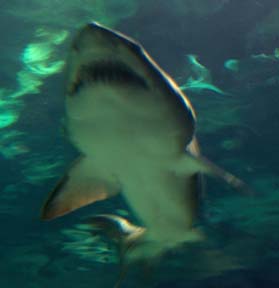 Sea World was a great experience,
and I think we'll do it again.
But only when it's not crowded,
like this trip!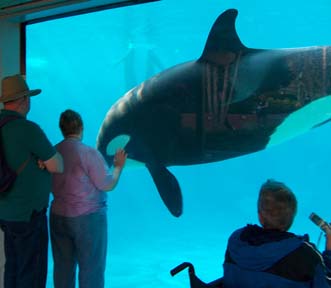 The next day we split up and did our favorite things to do at Disney.
We all did some park hopping, and saw everything we wanted to see.
While at the Magic Kingdom® John and I caught the afternoon parade.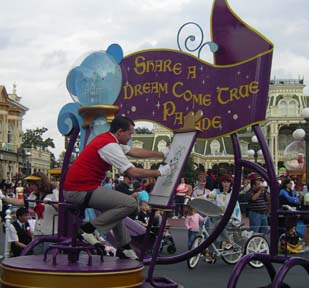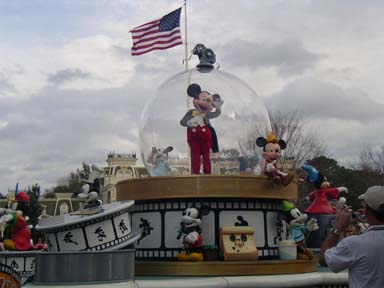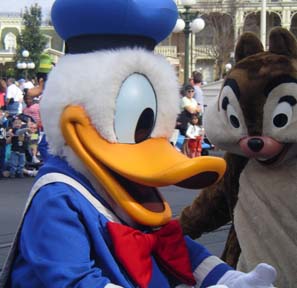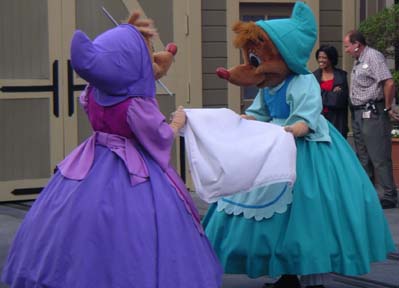 We met up at MGM Studios for dinner and ended with Fantasmic!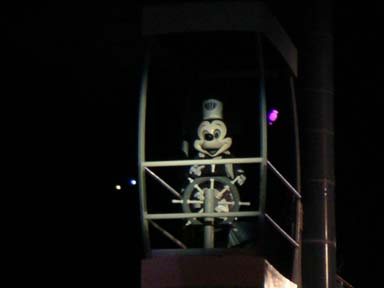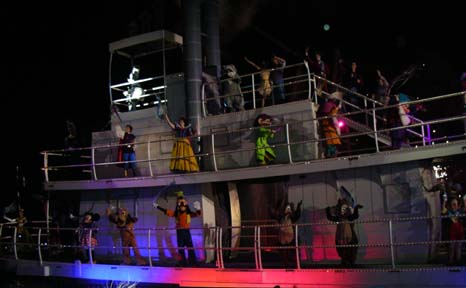 Here's just one of the family portraits we had done this trip, a family tradition with us.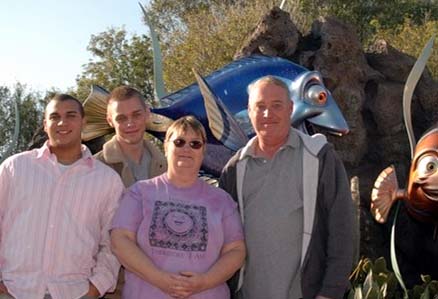 |Home|Family|Quilts|Blocks|Retreat|Email|