In 1999-2000 Jonathon was drum major for his high school band. Along with that honor came in invitation to participate in the Citrus Bowl Half Time Show. We decided to make that our Christmas gift to each other, and go as a family. Early on December 26th, we headed to Orlando for our adventure.... or at least we tried.

| | | |
| --- | --- | --- |
| | at the Philadelphia airport, after we got bumped from our flight down... don't feel bad for us, for waiting they gave us eight free flights and a cash bonus, which paid for the tickets. | |
When we arrived in Orlando we checked in to our hotel, went to dinner, and then to bed. Early the next morning, we headed to the Magic Kingdom, in the pouring rain. (The rain wasn't as hard to put up with as the cold.... and it was cold ) But we had a good time despite the weather.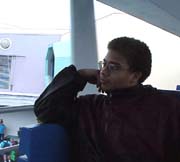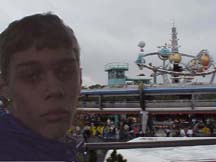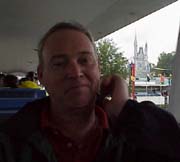 The next day was Day One of the Half Time adventure, and Jonathon had rehearsal all day. John, Mike and I decided to try Epcot in the cold and wet. It was a fun, and I finally got to see the Tapestry of Nations parade!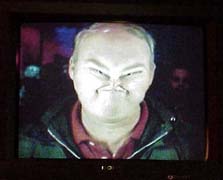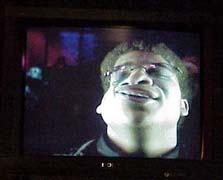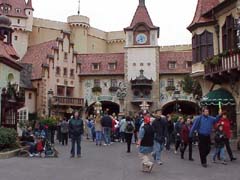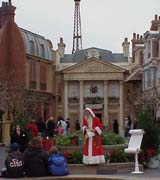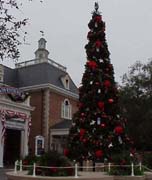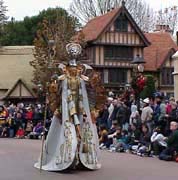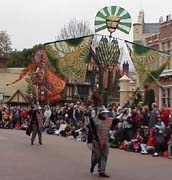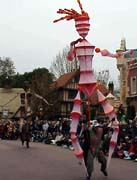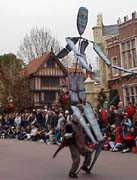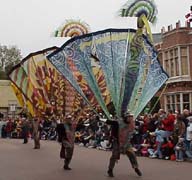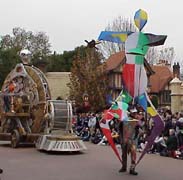 Saturday we got to all go to MGM Studios, and had the whole day to do as we pleased. We started with the Indiana Jones Stunt Spectacular and the Muppets 3D Movie, and then split up while the boys did the Rockin' Roller Coaster, then got back together for lunch and more fun rides and of course a family photo .... compare this to the one taken in April. Two big differences, what we were wearing, and Mike's height!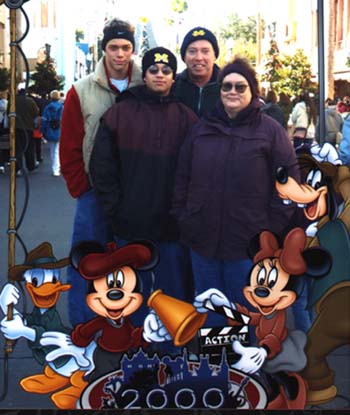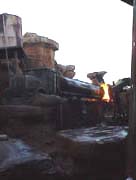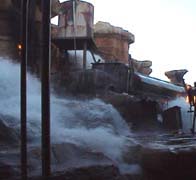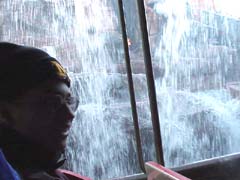 It seemed to get colder and colder as the day went on, and we were hardly surprised (ok a little) when we walked into snow on New York Street. It was studio snow, but believe me, in the cold, it felt real. The Osborne Family Spectacle of Lights was spectacular, and we were glad we braved the cold (and snow) to see it.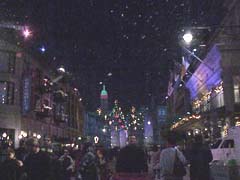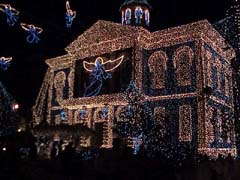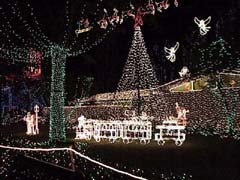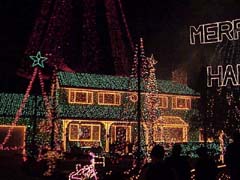 The next day we got our first look at the half time show at the first dress rehearsal. I have to say, I was impressed. Just two hours, and one full day of practice, and the first run through was almost perfect. (In the shot below you can see that the practice field was just behind Islands Of Adventure) Can you see Jonathon out there, he's just to the right of the fifty yard line? The stage is almost pointing to him.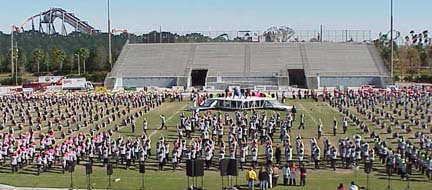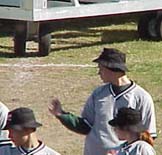 We went to Universal Studios for New Year's Eve. We dined at NBA City, at Michael's instance, and really had a pretty good meal. After a ride or two, Jonathon and I went back to the hotel, and John and Michael stayed for the New Year's celebration. I watched the fireworks, plus four more huge displays, from our room window.

Next day was show time, and Jonathon and the other 1330 kids left very early for their final rehearsal. Several hours later we joined them at the Citrus Bowl Stadium, and watched the crowds arrive. Fortunately, it was the warmest day we had the whole trip, and driest too. We were soon shedding layers and enjoying a great football game!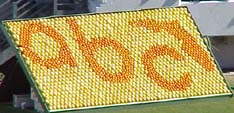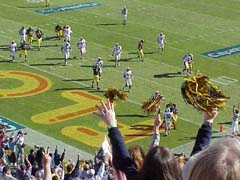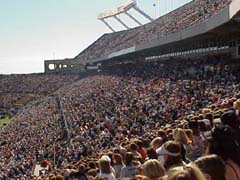 And then it was half time.....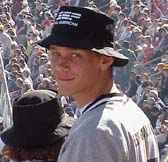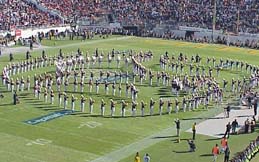 Auburn Band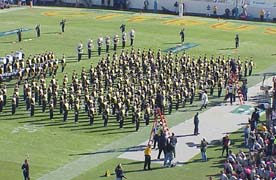 Michigan Band
And finally, the ESP Production of Take Five Half Time Show!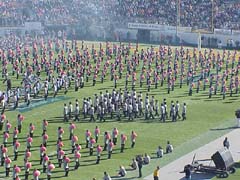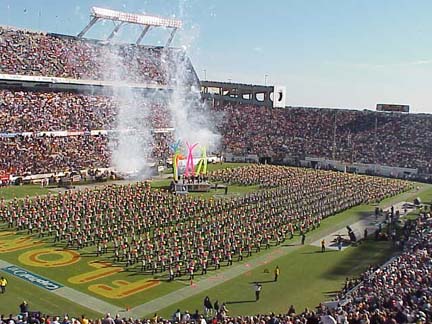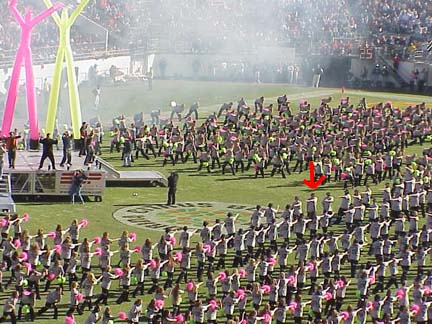 Then it was back to the game.

Commercial
Break,
Free
Time Out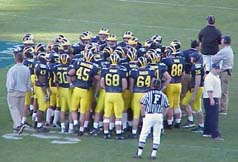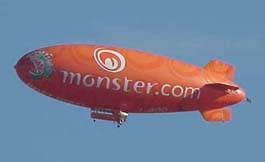 One very
satisfied
Michigan
fan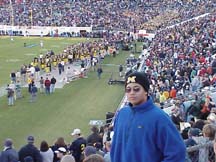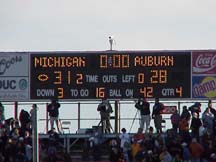 |Home|Family|