This page was made Just for the Driskills!!
(Notice the ORANGE wallpaper??)

As I said, Spring has sprung in Delaware.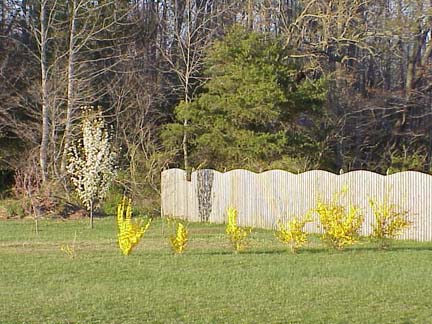 The pear tree in full bloom, the peach tree ready to pop open its buds, and the forthsia in full bloom.
The very first tulips.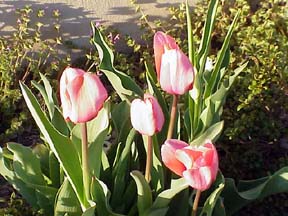 As promised, here are some photos of the NEW livingroom.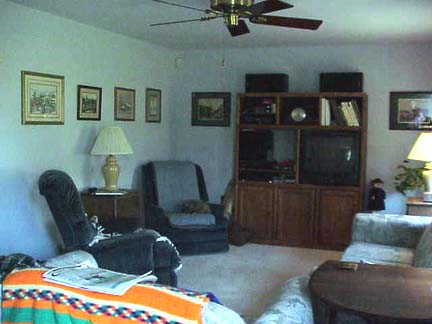 Look familiar?
Something new here.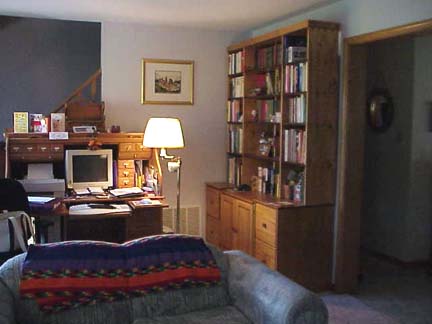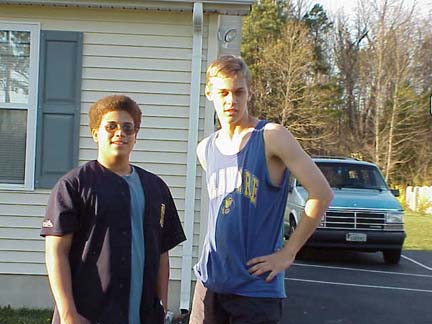 Cameron, here's your buddies saying hi to you!

And spring cleaning continues, this weekend, the kitchen! Here's Mr John painting!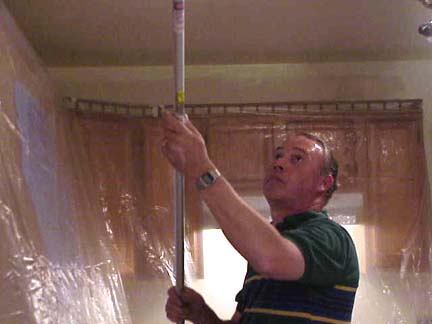 Have I told you about all the houses going up behind us? There are nine back there now. Here are some photos to show you all the changes going on in the neighborhood.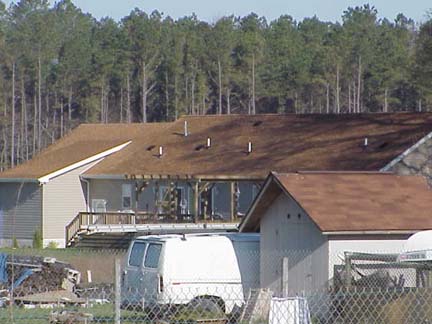 I think this house was here when you were last, first house in Cameron's field.
Well, two more have popped up in the same field.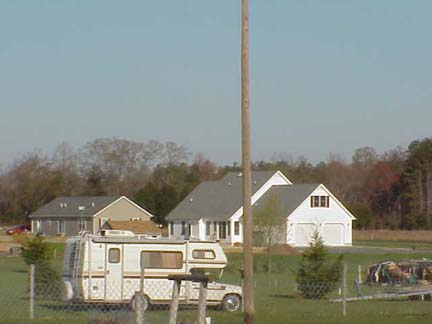 Then right behind Henry is another house.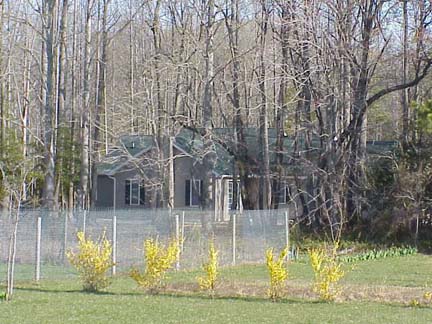 And going up next door to that one, another one is under construction.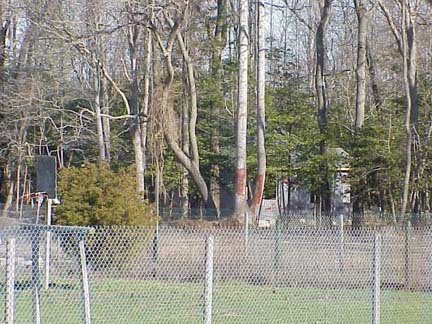 And there are now three on the other side of the back road, and a forth one ready to go on the foundation, as soon as it dries out a little.