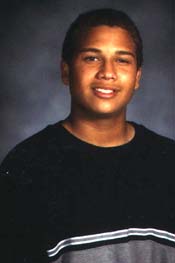 Michael is now 15, and still keeping Mom's Taxi running full time. He worked all summer at Jungle Jims, working in the snack bar, keeping the tourist fed. Before school started, he announced he was joining the football team. More taxiing for Mom... and more football games for Mom and Dad to attend.

Mike watches the varisty games from the sidelines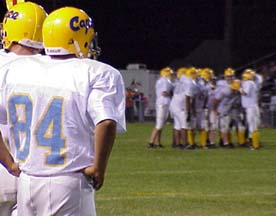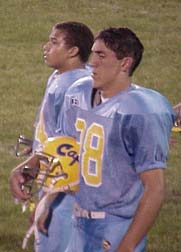 And helps the varsity kicker practice.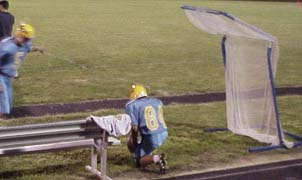 During JV games, Mike did kick offs, extra points, and (when he forgot his cleats) was a line man.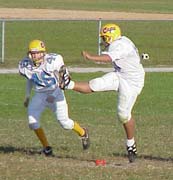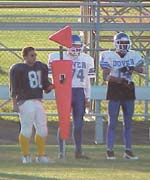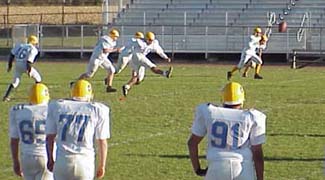 Now that football season is over, he's moved on to basketball, where he's the JV manager. He is really looking forward to the family trip to the Citrus Bowl, where he'll get to see his favorite college team, Michigan, play SEC #2 team, which he hopes will be Tennessee.

Mike is also still active in Merit, and looks forward to getting his drivers lisence soon. (Now if we could get him his own wheels, Mom could quit the taxi business.)





|Home|Family|