Do you have a hard time telling the difference between lights, mediums and darks? Don't worry, a lot of people do, and a lot of them are quilters. And even the most experienced quilter sometimes isn't sure which is which. I asked a friend to show me her fabrics. She sent me three photos, which she called darks mediums and lights.


Here are her lights, and as you can see when I convert them into B&W they are all light.

At least they are light enough when you put them next to the darks.
Here are her darks, and converted into B&W, they are certainly darks.


Here are her so called mediums, and you can probably tell I have a problem with them.
(Honestly this volunteer always has had a problem picking mediums, but still makes the most gorgeous quilts!)

These seem to be mediums to me too, until I converted them to B&W, then they turned dark.



When I put the darks on the lights… enough contrast


When I put the mediums on the lights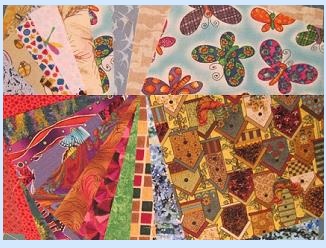 Well they are ok too, meaning those mediums could be used in contrast to the lights. However I personally would not use them that way.



But when I put all three I see…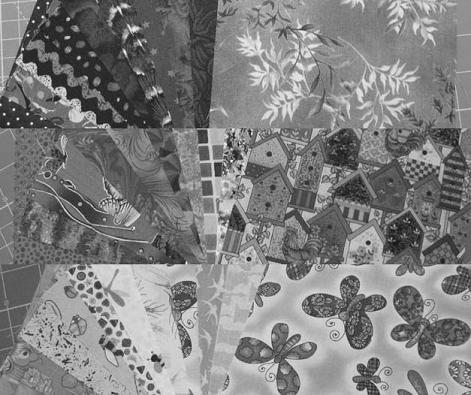 Those mediums would not work as lights with these darks, they are too close.

I suggested she pull some more lights from her scraps and stash, so she did.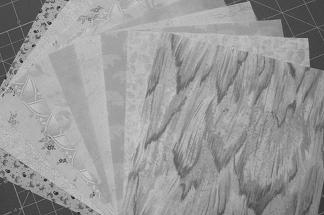 Much better, she added those to the other lights and then paired them all up. She was making diagonal half squares, or half square triangles, which ever you call them and sent them all to me to do as I wanted with them. I made the quilt below and was very pleased with the finished project.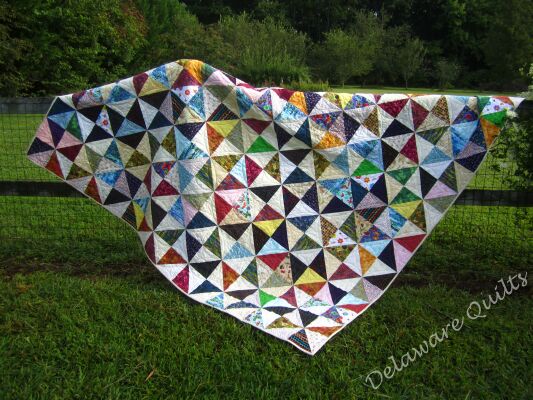 |Home|Quilts|Blocks|Retreat| Email|

Updated May 31, 2020



Copyright © Delaware Quilts


The content on these pages, including text and images are the sole property of the Delaware Quilts and may not be used or reproduced in any manner without consent. All Rights Reserved.