January 2001
Here is a sneak preview of our next raffle quilt. This was hand appliqued by different members, and will be hand quilted by Nel, on the right.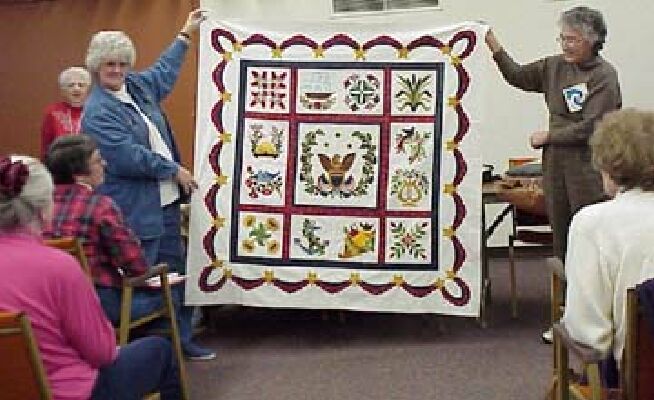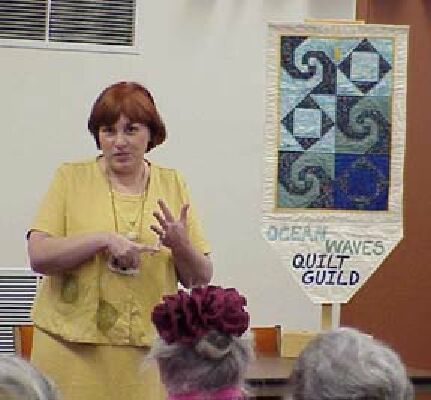 For our January meeting we were thrilled to have Dana of Memere's Garden come to speak with us and teach a delightful workshop. What a prefect way to spend a dreary winter day!
Phyllis made this lovely blue and white quilt, inspired by our first raffle quilt, which Phyllis played a huge part in completing.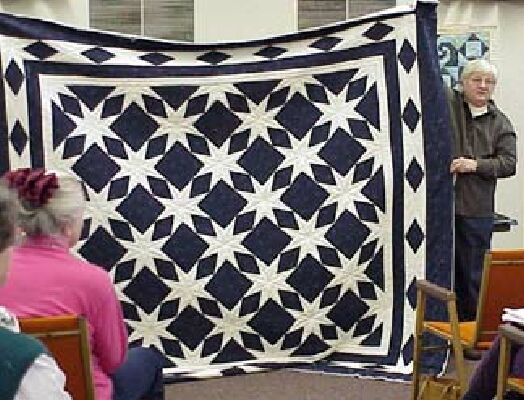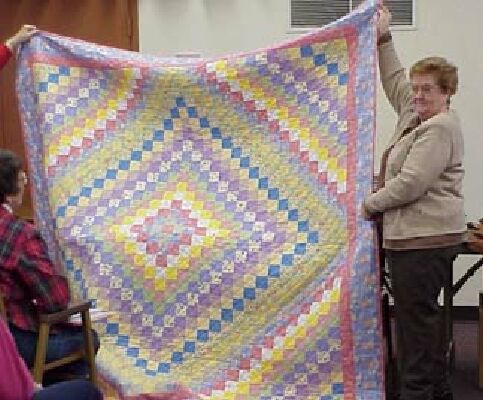 Charlotte showed her completed Trip Around The World class project. Well done Charlotte.
This quilt is made of cloth and thread
to place upon your little bed.
It's not an heirloom - just to keep,
but to lie upon as you count sheep.
Or perhaps the floor's the perfect place
for a doll and teddy picnic space.
This quilt can be anything you dream -
from Superman's cape to the robe of a queen.
Pretend it's a raft adrift at sea,
or just cuddle up when you watch TV.
So use it up and wear it out -
I promise I won't yell or pout,
Just tell me when its days are through,
and I'll make another, just for you.
Kathy Sherlock
Here Pat shows her Granddaughters "blankie" a well loved (and used) quilt she made for her nine plus years ago.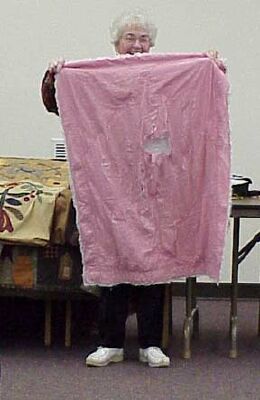 On January 29th a few members got together for a Mystery Class
and Pizza Party. I think they all had a good time.

Look for finished projects at the February meeting.
Back to Ocean Waves Index
| Home | Family | Relay | Quilts | Blocks | Projects | Retreat | Email |