Ocean Waves Quilt Guild
September 2001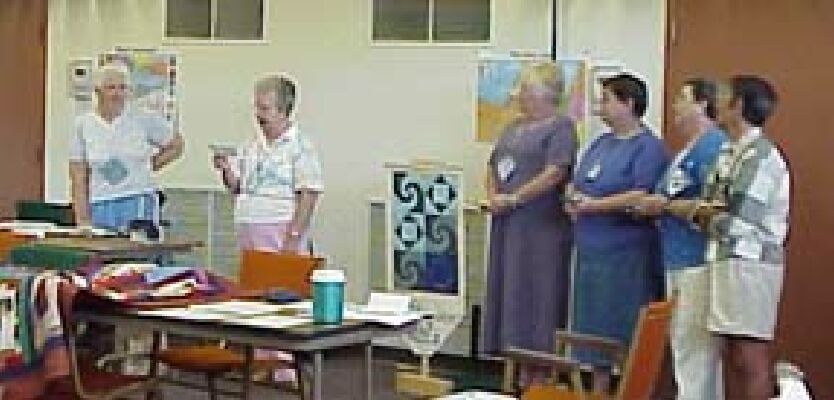 Outgoing President Helen looks on as Grace swears in the incoming board,
secretary Diane, treasurer Marge, vice-president Lee, and president Nancy.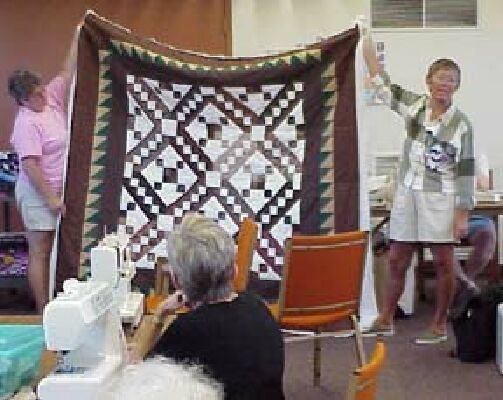 Lynne and Nancy show an almost completed Habitat for Humanity quilt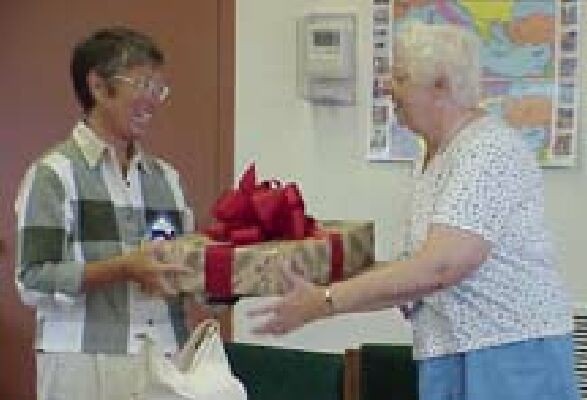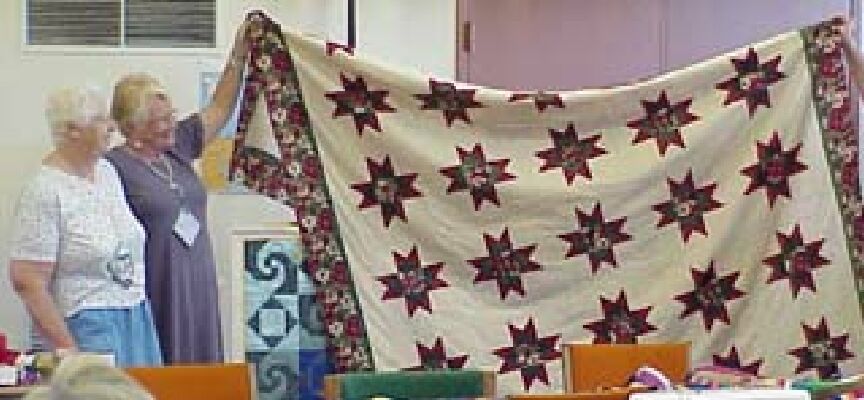 New president Nancy gives past president Helen her thank you gift from the guild for two years of faithful service. Blocks for Helen's quilt were made by many members of the guild, and was assembled by Carole Blades.

September was our Christmas Projects month, with three different workshops going on at once.
Here Janet teaches the ladies how to make chenille for their Santa projects.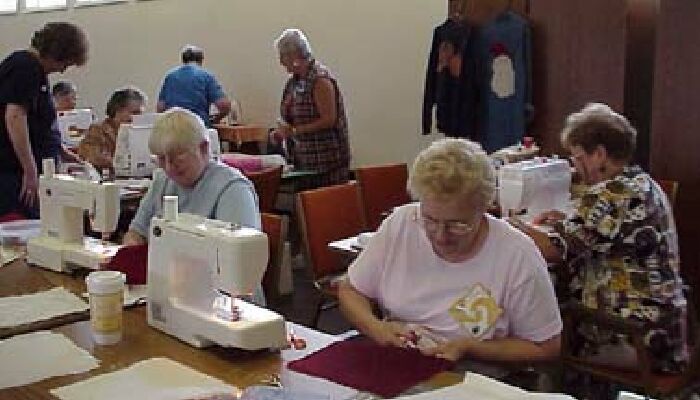 Eleanor helped another group of ladies how to make crazy quilted Christmas stockings.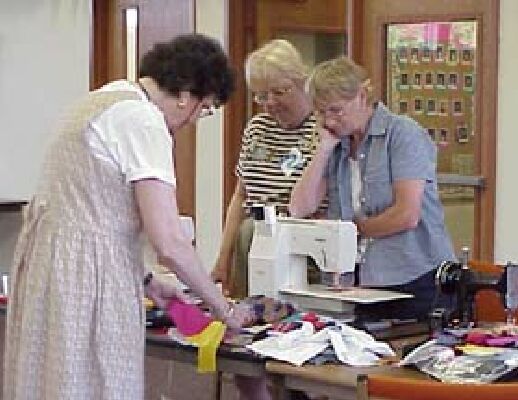 Other ladies learned how to make this cute little Folk Art Angel from Marge.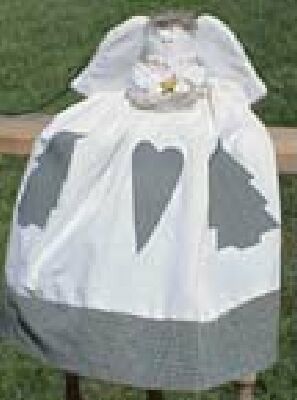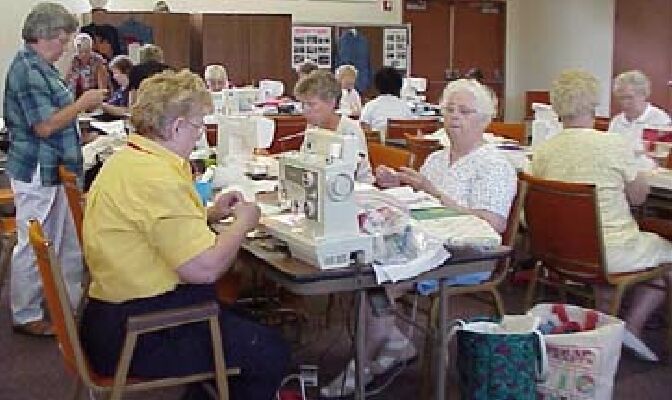 Back to Ocean Waves Index
| Home | Family | Relay | Quilts | Blocks | Projects | Retreat | Email |