|Home| Main Retreat Page|




2001 Photos


2001 was another great year, back in Bird-in-Hand once again. (We know a good thing!) The retreat started on Thursday with the spools and hearts class. Friday morning we were all up bright and early ready for our shopping adventure, first stop Sauders.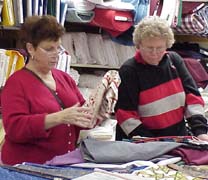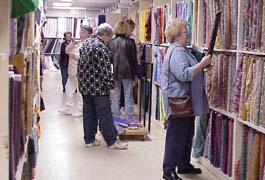 Carol and Denny huddled around the flat folds, while a crowd gathered at the Modas.
Soon they were in line to get it cut,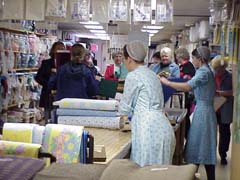 and gradually started exiting with all their goodies.






Diane, Terry, Carol, Lynne, Anne and Charlotte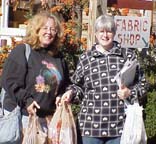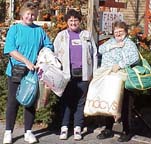 Marilyn, Nancy, Debbie, Bonnie, Wanda, Terry and Candy

Next stop Zooks followed by Old Country Store.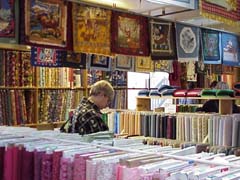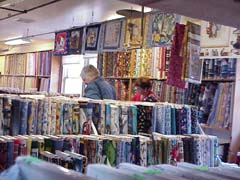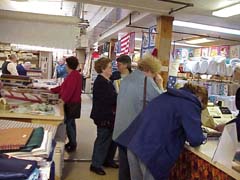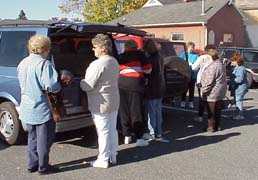 After lunch at Dienner's Country Restaurant,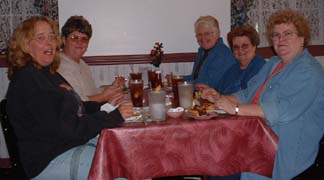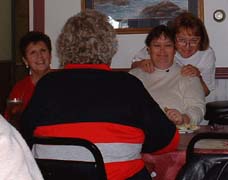 and some more shopping at Dutchland Quilt Patch,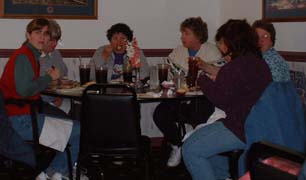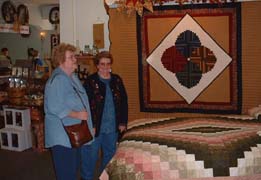 everyone split up for some individual shopping. After dinner we started the Watercolor Heart class, and enjoyed a retreat get aquatinted game.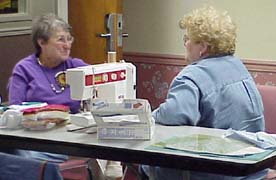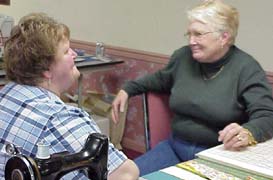 Ellie (5th) and Nancy (1st) , Candy (5th) and Diane (1st)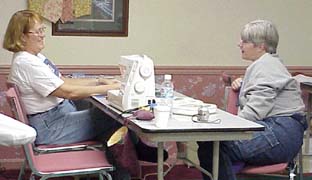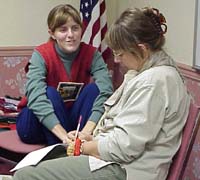 Marilyn (1st) and Bonnie (5th), Anne (4th) and Nancy (2nd)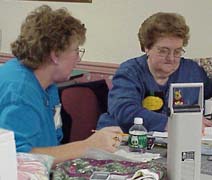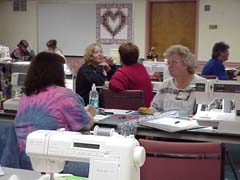 Wanda (4th) and Charlotte (2nd)
Matched up 5th year and 1st year retreaters, and 2nd year and 4th year retreaters had ten minutes to learn something about each other, then share it with the whole group.... it was very interesting!

Next was Show and Tell...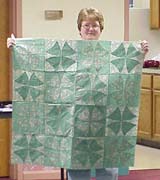 5th year Candy showed her WIP, which she hopes to eventually make into a twin quilt and newbie Denny was proud to show her completed Spools and Hearts top.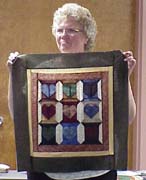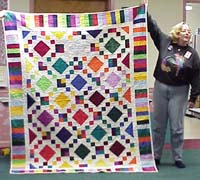 Debbie showed just two of her finished projects from the last year, her flannel quilt and her jeans quilt.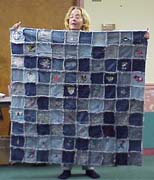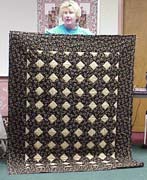 Wanda showed us her golden snowballs and her garden quilt which won her a blue ribbon at the county fair.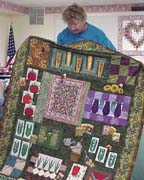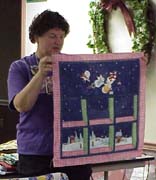 Terry showed us her Night Before Christmas Attic Windows, and her Barn Yard Attic Windows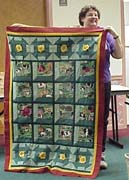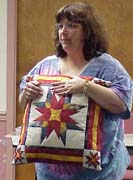 Mariann show us her project from a Carol Doak class she took.

Bonnie shows off her flamingo yellow brick road.



(Looks pink to me!)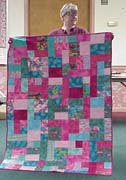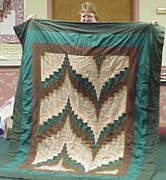 Candy told us how her bargello quilt grew, and grew...

Lynne showed off her snowman quilt from the Ocean Waves Snowman Swap.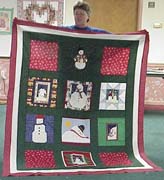 These ladies wanted to prove that we do get some projects started and almost finished at these retreats...
This was Thursday's Hearts and Spools class.



Terry, Denny, Candy
Anne and Diane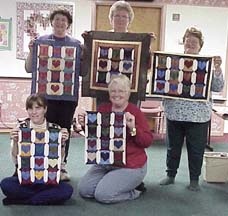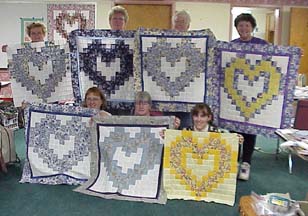 And
this was our Friday night class.

Charlotte, Denny, Diane, Terry
Marilyn, Bonnie and Anne
RPLOTN guild members were well represented again at this years retreat.



Bonnie/PA, Pansy/PA, Wanda/MD,
Charlie Brown, GAquiltR, Bang,
Ellie/CT, Spike and Wizard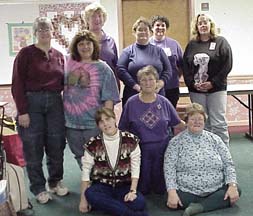 These ladies of the Ocean Waves Quilt Guild made a good impression on the retreaters....
some more then others....
but I won't name names....
or talk about any incidents.....
or margarine....

Nancy, Diane, Lynne, Charlotte,
Marge and Marilyn
|Home| Family| Quilts| Blocks| Retreat| Email|