|Home| Main Retreat Page|
2002 was another successful retreat, and here are photos to prove it.
Thursday afternoon was the Speedy Strips class. This project was so easy; there were ladies who finished tops during the retreat!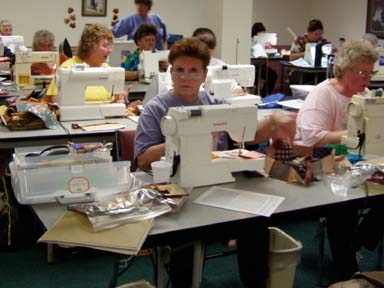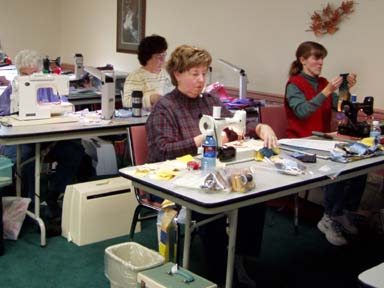 Here are some of the ladies sewing away on their Speedy Strips.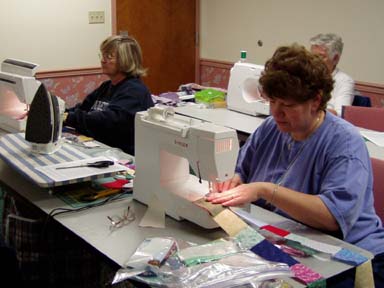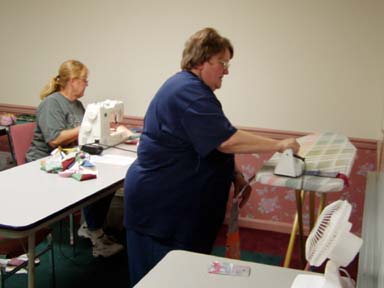 Friday was shopping, and we started out at Sauder's once again.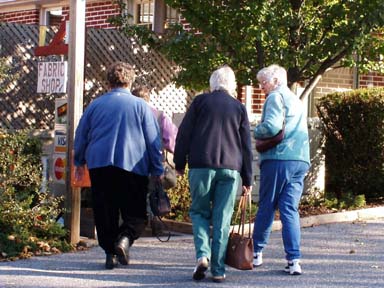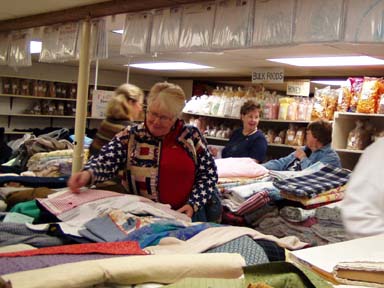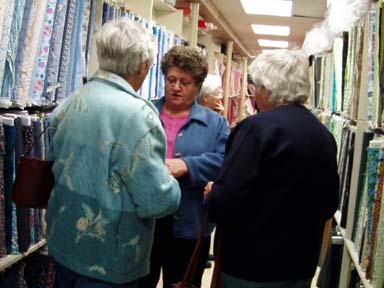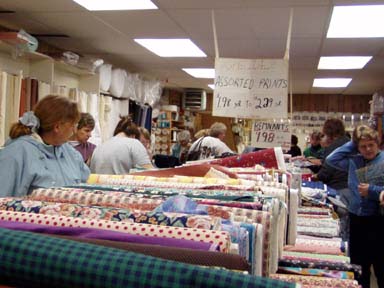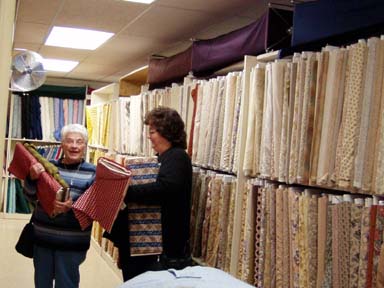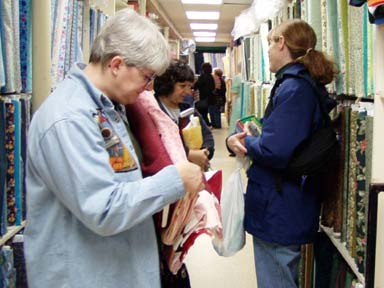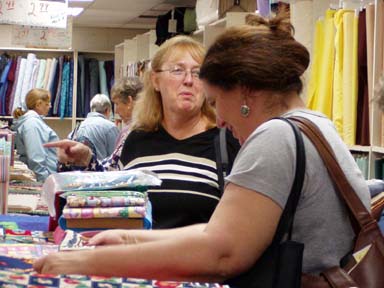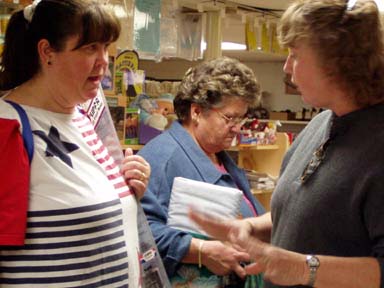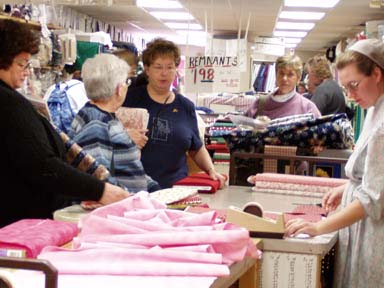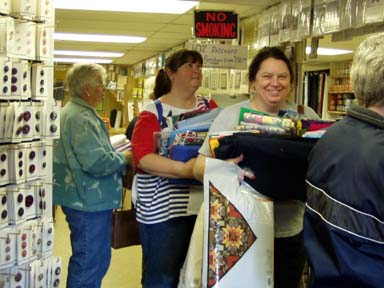 I thought they would never finish cutting and checking out!
But we soon moved on to a new shop for all the ladies, Burkholder's Fabric Shop.
Everyone was impressed with the selection and price.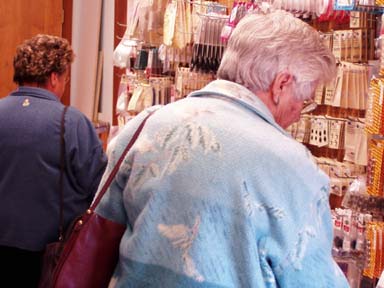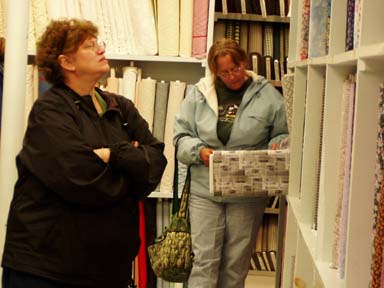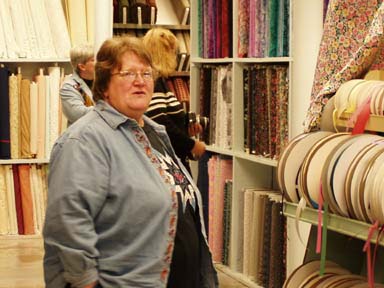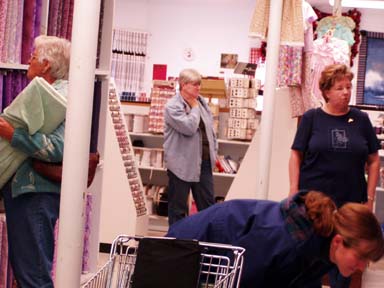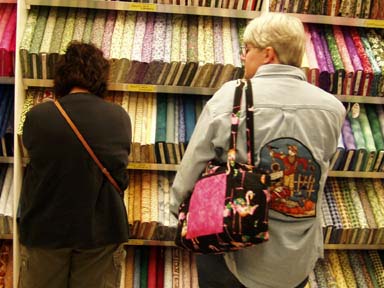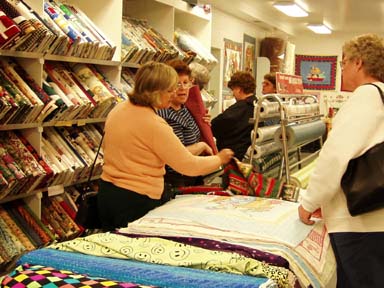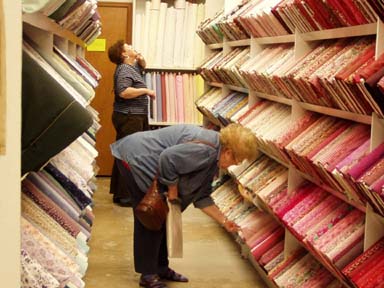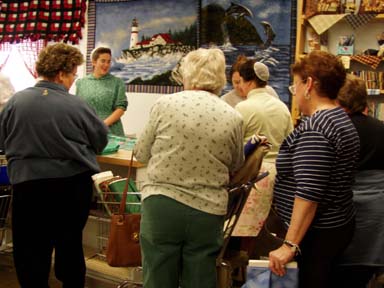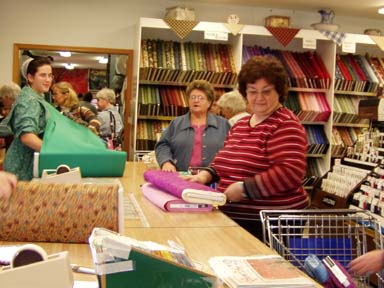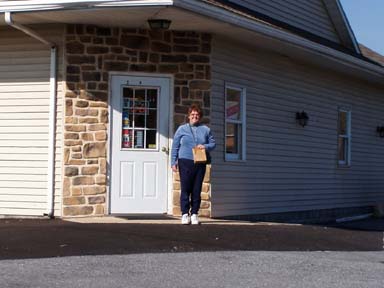 Friday evening Debbie shared with us her design board pattern, and then gave a wonderful lesson on the Drunkard's Path block. She promised that even the beginner quilters could handle the curve, and they did.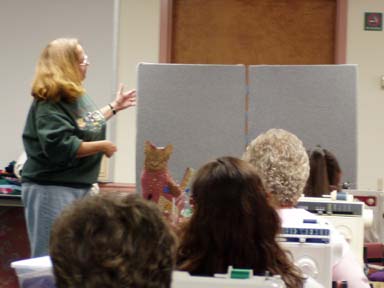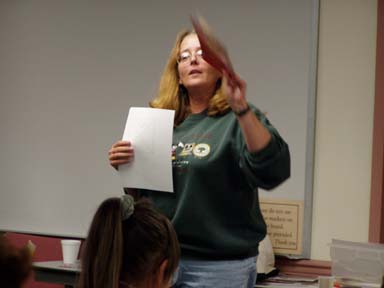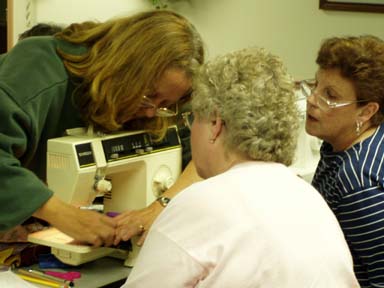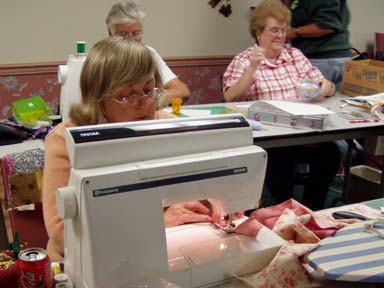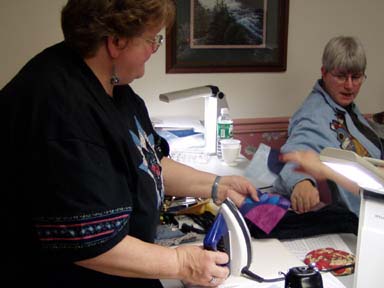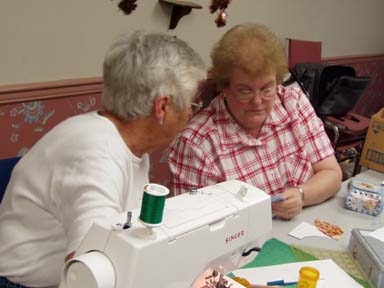 What is more relaxing after a day of shopping than a nice dip in the hot tub?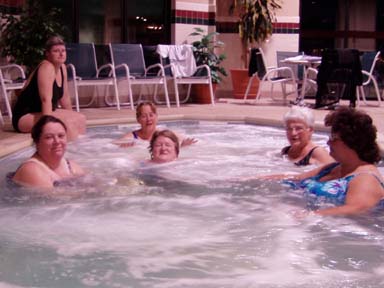 Show and Tell is a favorite part of our retreats.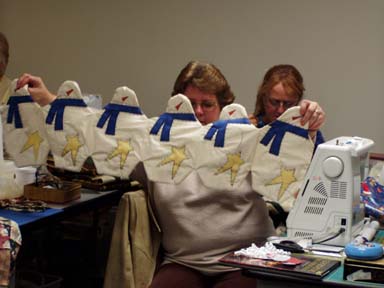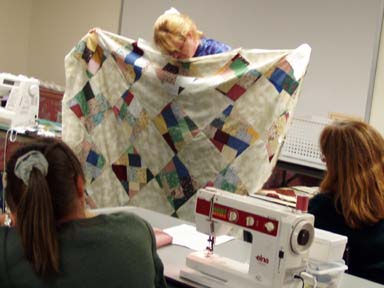 Lynne shows her snowmen table runner and Marilyn her finished Speedy Strips top, started Thursday afternoon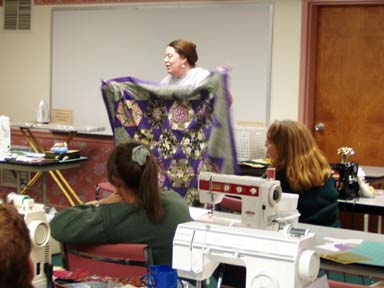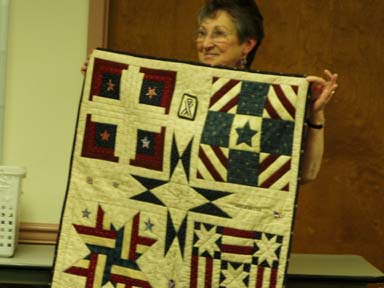 Rose showed us her Stack and Wack, and Ellie her RW&B challenge wall hanging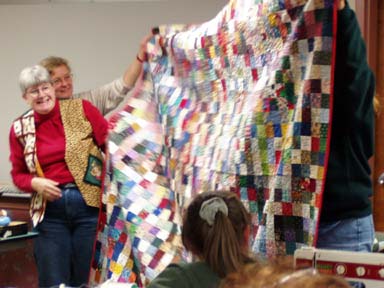 Second year retreater Carol shows us her improvement in the last year, for which she deserves a pat on the back,
and Bonnie proudly show off her finished Y2K quilt.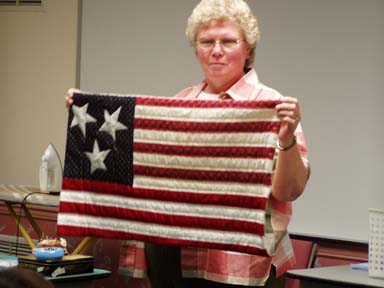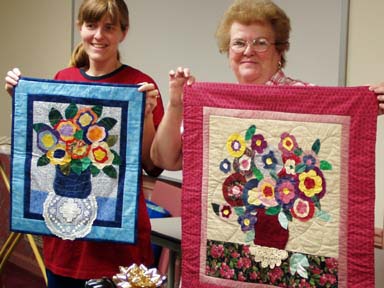 Denny showed off her flag, and Anne and Nancy show their finished flower pots from last years retreat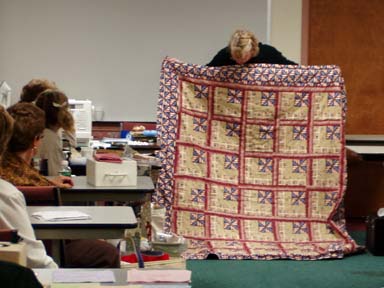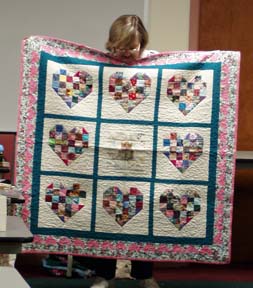 Wanda and Donalyn show off some of their work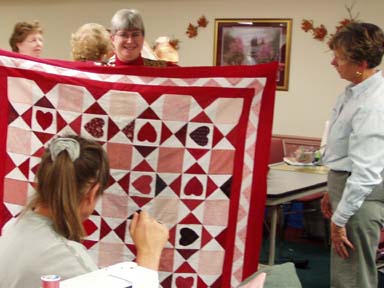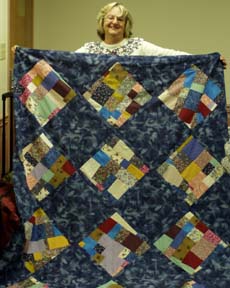 Bonnie finished her heart quilt; she learned the appliqué from Debbie in 2001. And Donalyn finished her Speedy Strips top too!

Here are some more photos, just for the fun of it.


|Home| Family| Quilts| Blocks| Retreat| Email|