Our Thirteenth Year of Retreating!
2009 Spring Retreat
Tuesday March 31 through check out Sunday April 5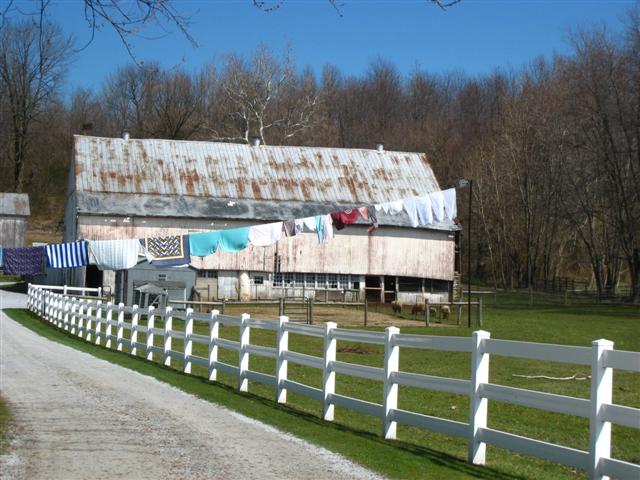 Spring Welcome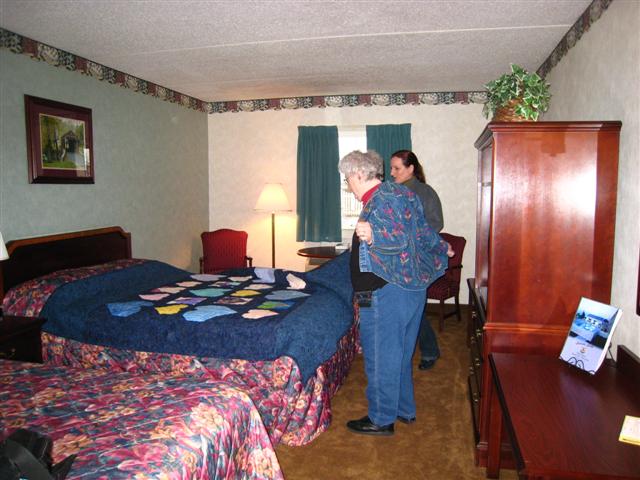 Joan and Laura arrive in their room and find a quilt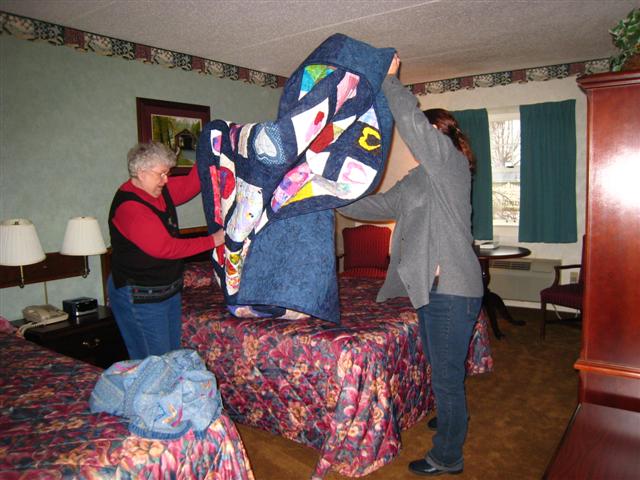 But wait, there is more on the other side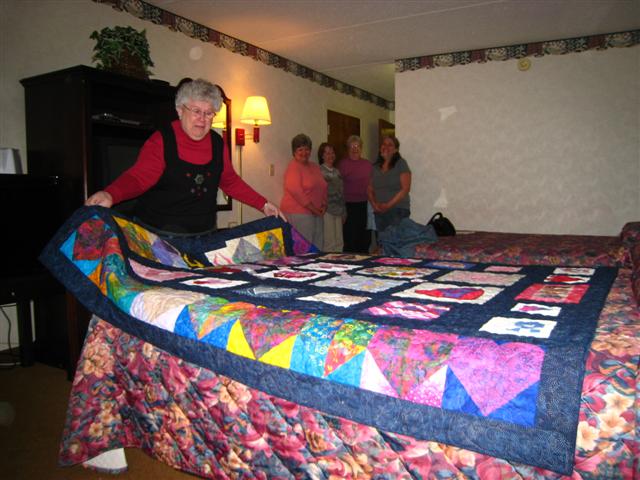 Joan was a bit overwhelmed, but we expected that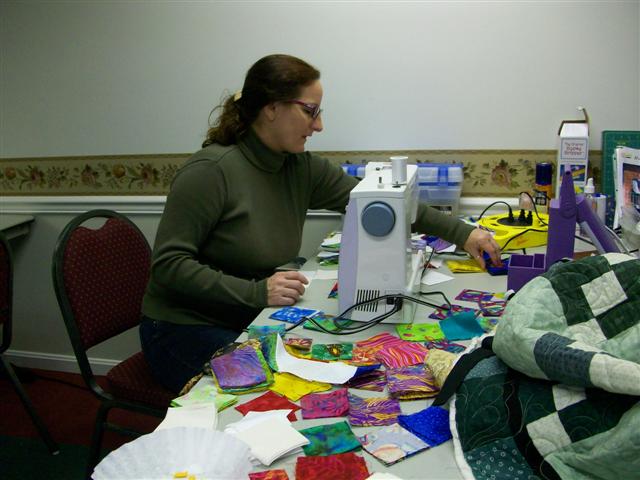 Laura working on her 9-Patch Variation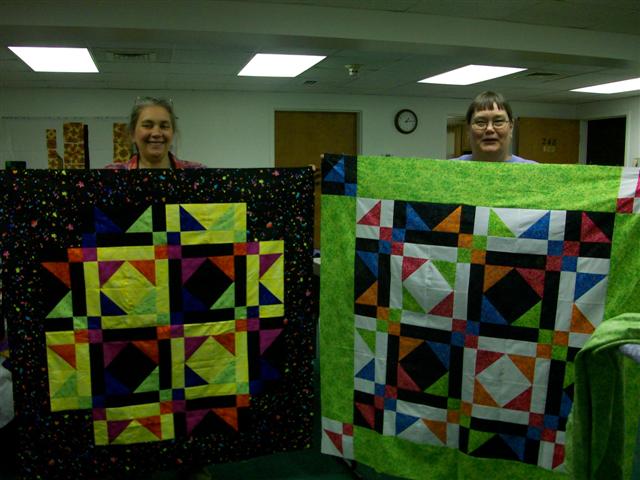 Suzi and Marge's Mystery #8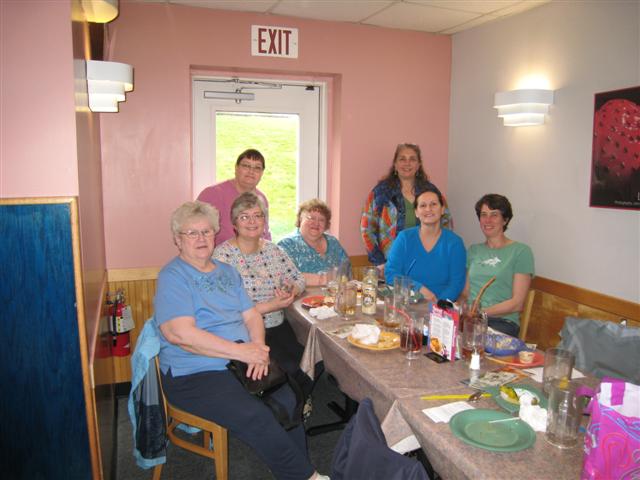 Fabricaholics Anonymous meeting at the retreat
Seated are Joan, Bonnie, Candy, Laura, Jen and standing are Marge and Suzi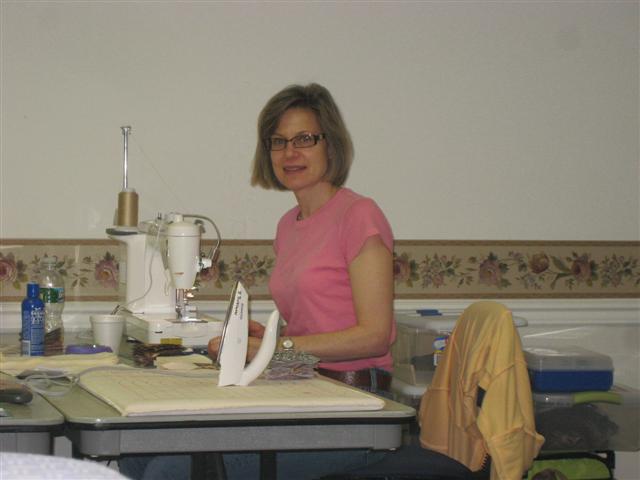 Newcomer Barb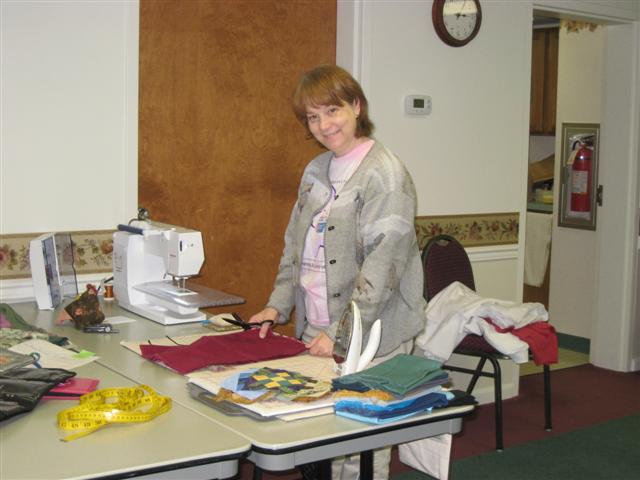 Janet kept busy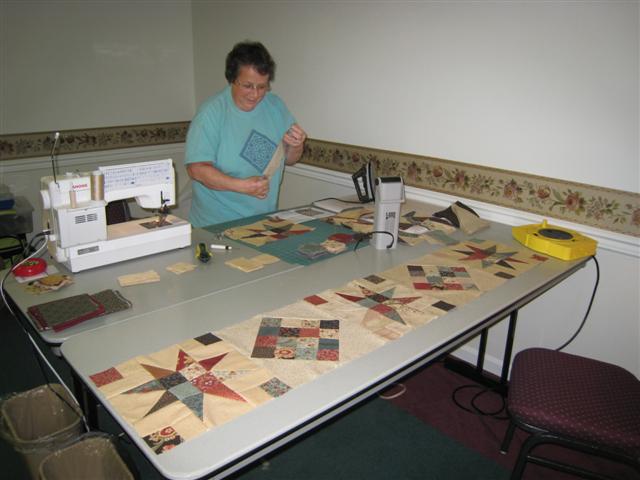 Newcomer Mary did too.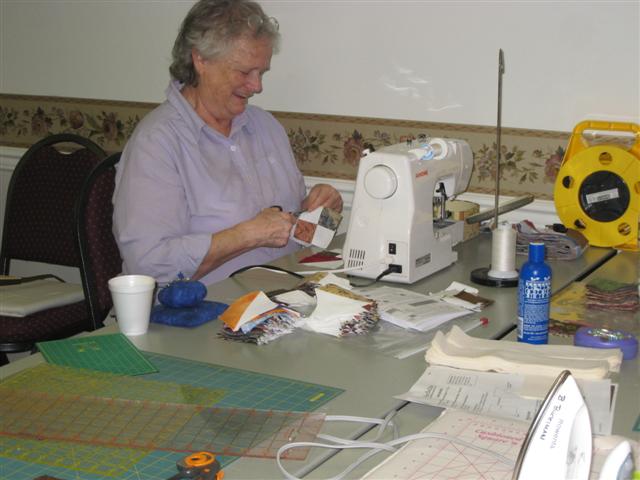 And so did Newcomer Dottie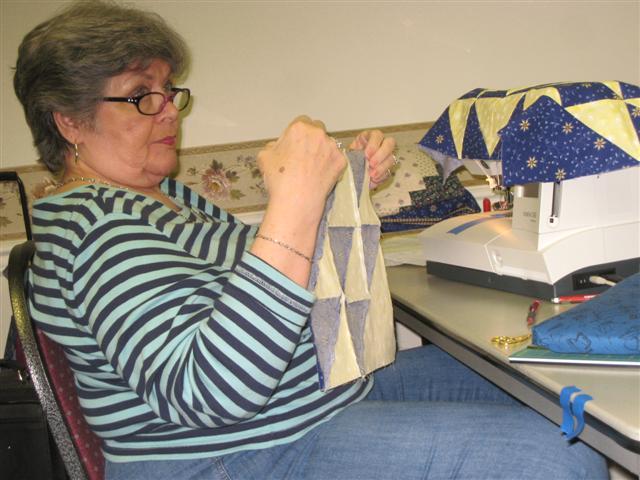 And Carolyn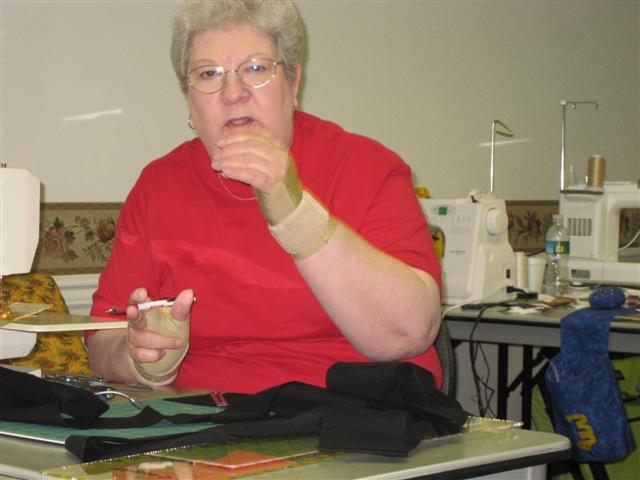 And Doris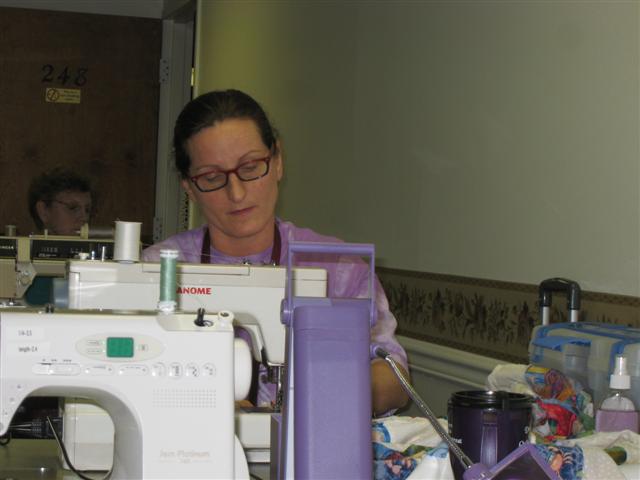 And Laura too!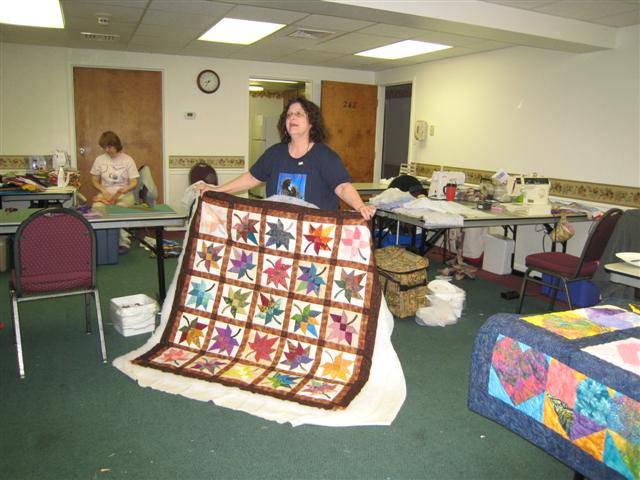 Mariann was quilting her leaves this retreat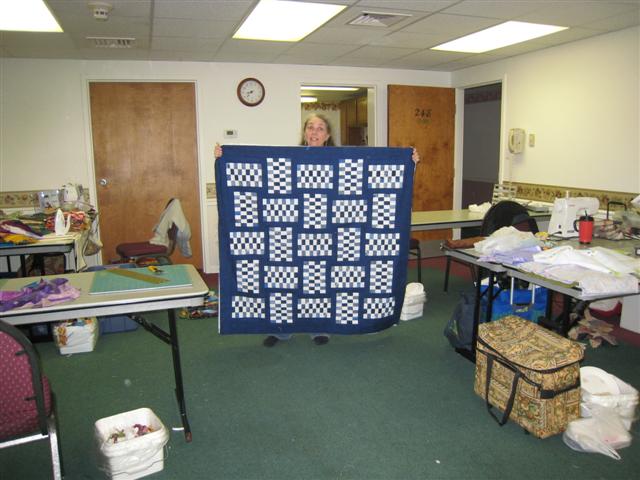 Suzi showed off her Scrappy Bricks, the dark side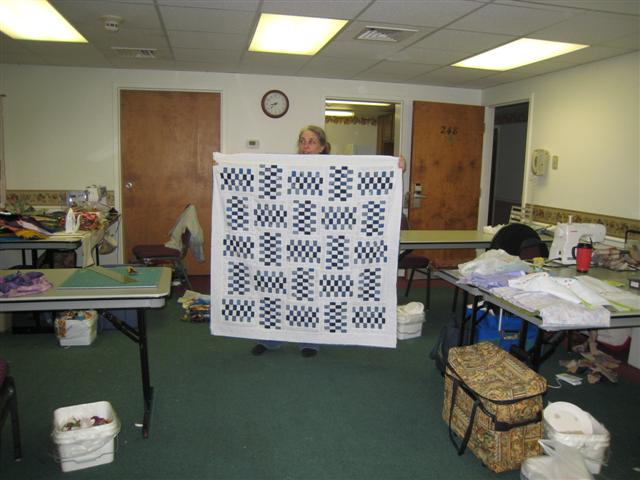 and the light side.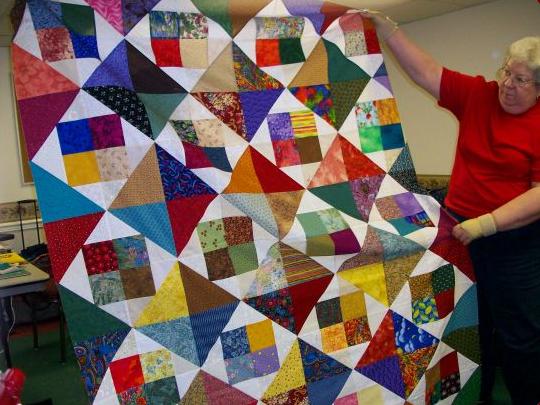 Doris shows her Simply Squares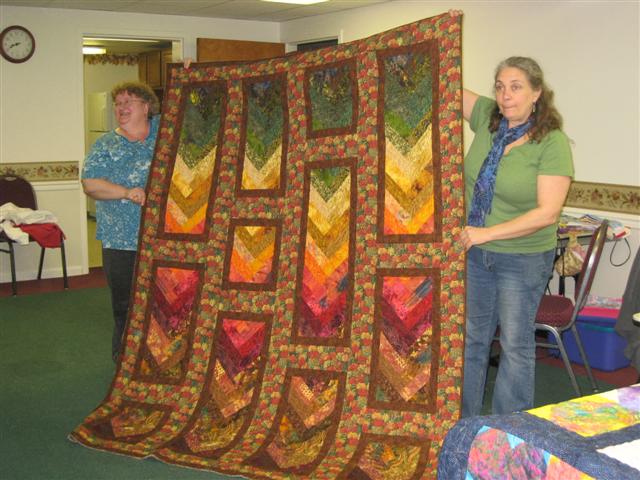 Candy's Autumn Braid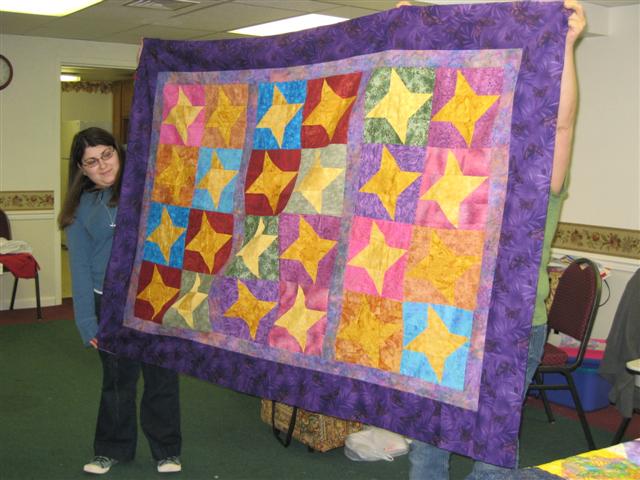 Alyssa's Stars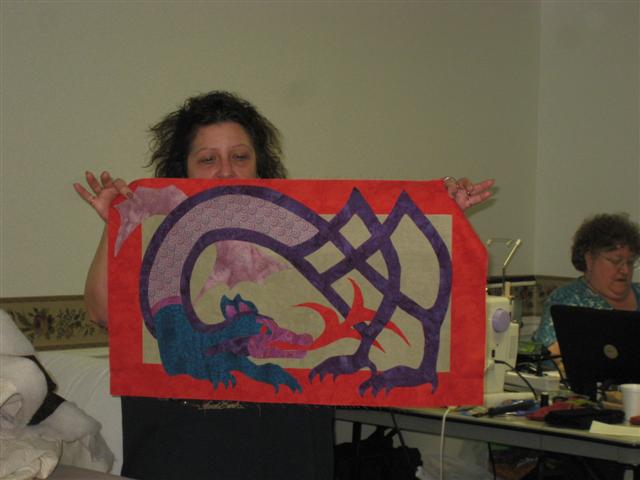 Mariann's Dragon, or was it Alyssa's?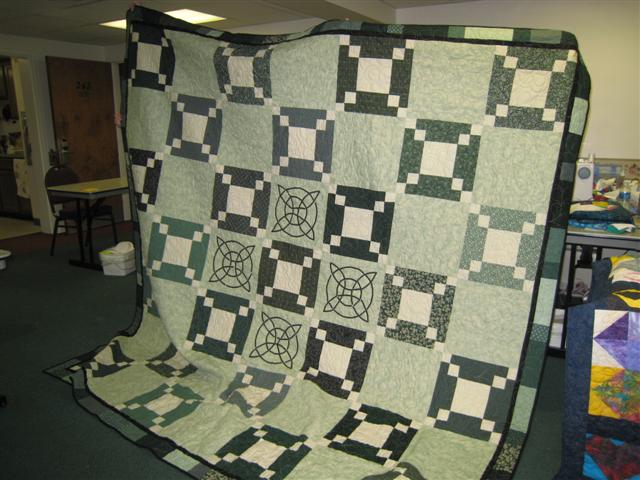 Joan's 40 Shades of Green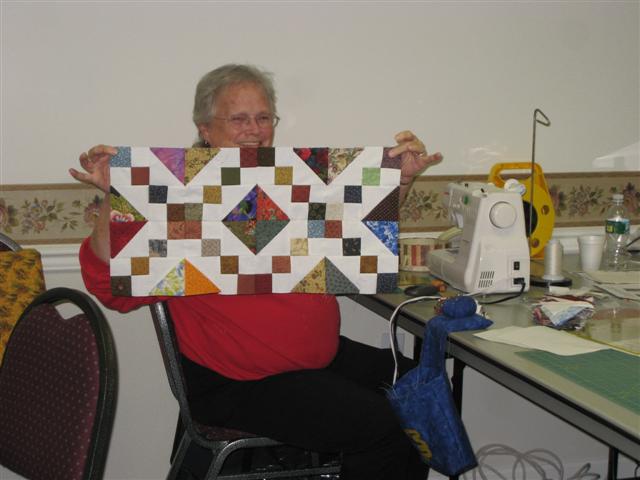 Dottie shows her progress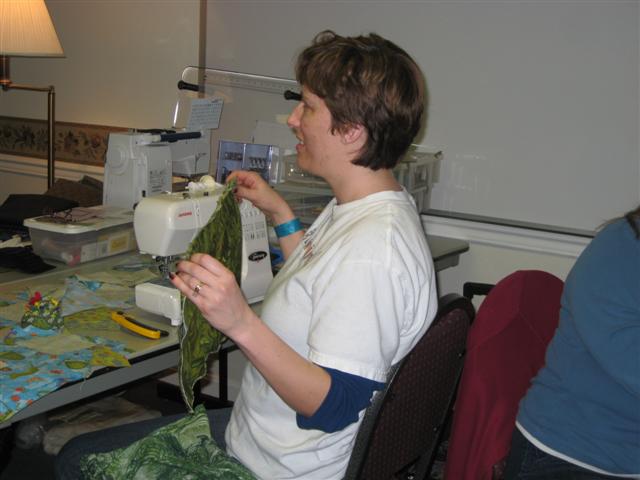 Cheryl did sew some, but shopped more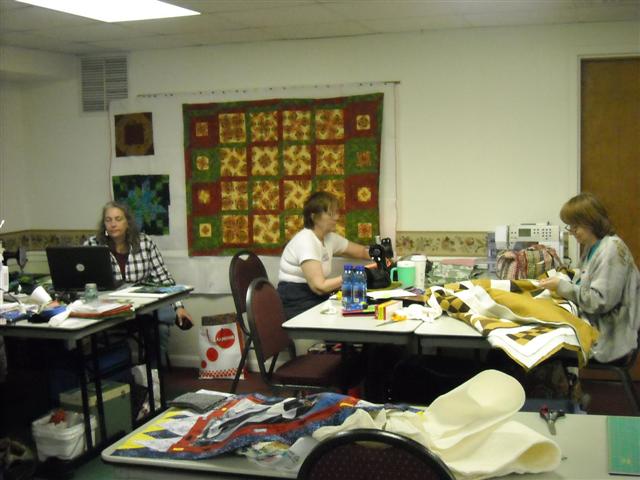 Suzi, Kathy and Janet busy at work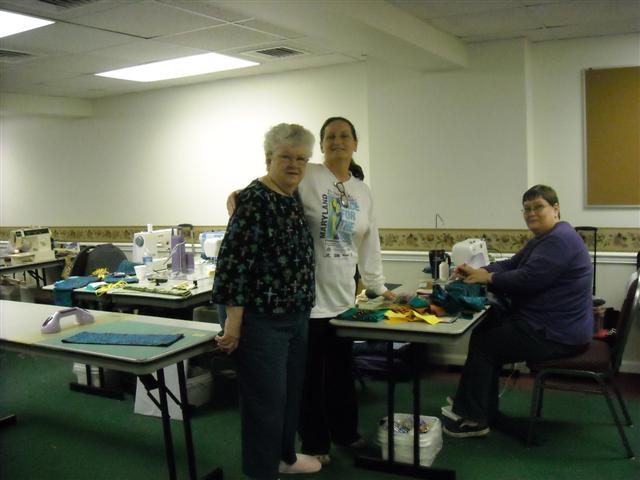 Joan, Laura and Marge having a Delaware Quilts Team meeting or trying anyway.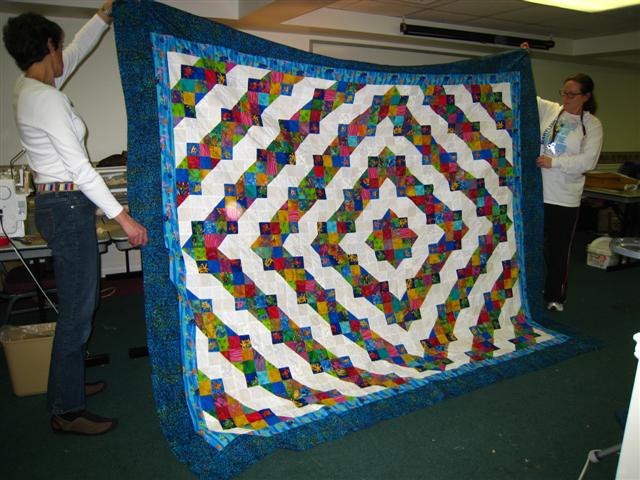 Laura finished her 9-Patch Variation, YEA LAURA!!!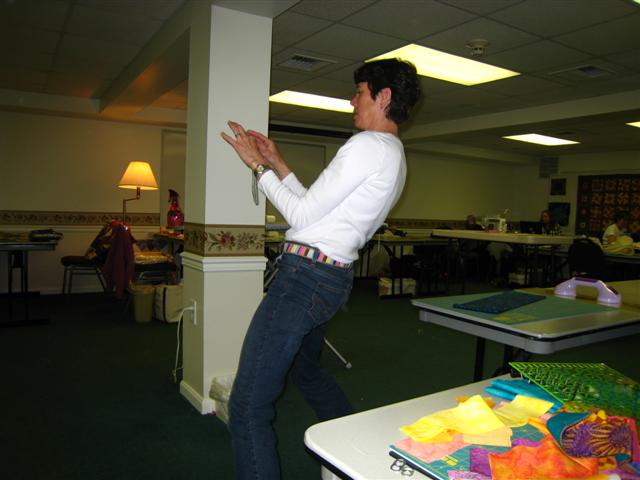 Photographer Jen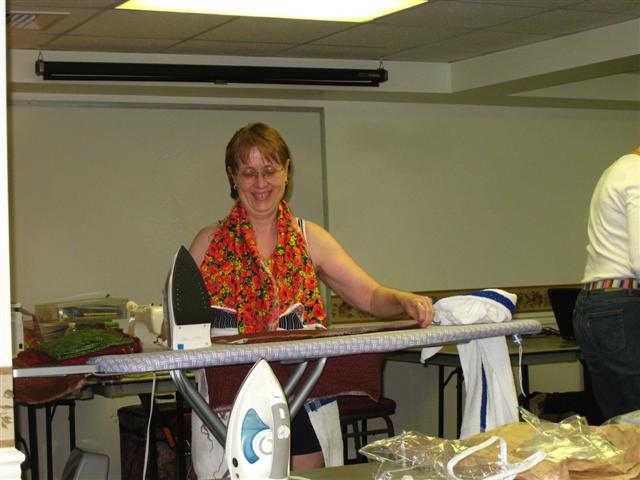 Kathy ironing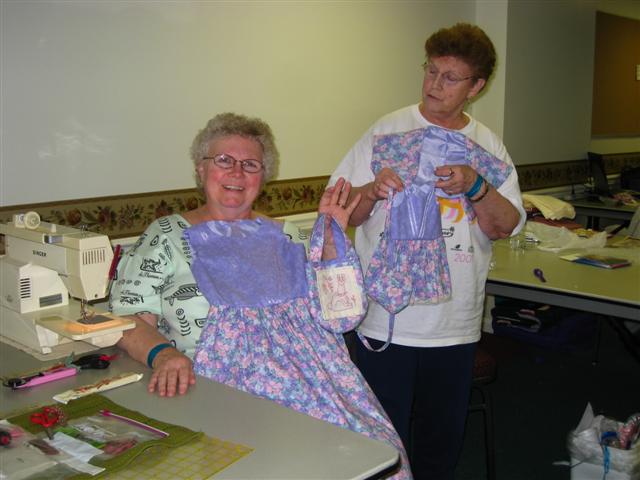 Denny and Carol show Denny's work for the week.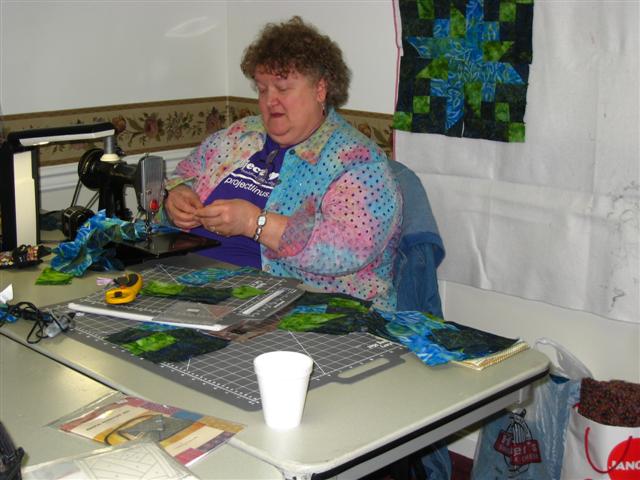 Candy busy sewing too!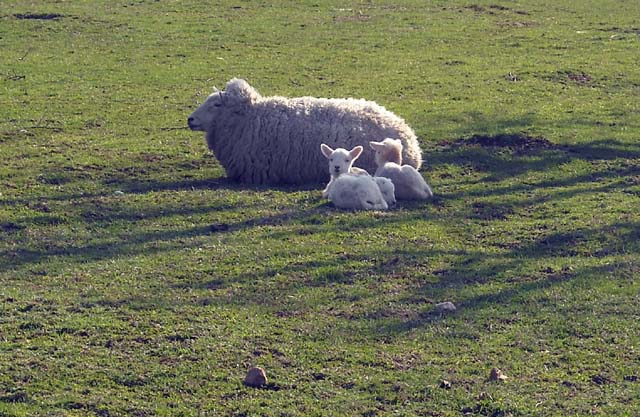 Spring lambs, awwwww

And everyone had such a wonderful time, they signed up to come back next year.
We missed you Debbie and Barbara D!

|Home| Family| Quilts| Blocks| Retreat| Email|

Added April 24, 2009
Here's Denny's G'daughter and her American Girl Doll modeling their Easter dresses.