2010 October Retreat
This retreat was pure delight from beginning to end. There were 22 ladies in attendance, 8 of them newbies. However those eight blended right in and by the end of the first night everyone were old friends. They had such a great time they asked me to extend next year's retreat one day… which I did.


The weather was great even the rainy day because it didn't slow us down at all.
&nbsp &nbsp &nbsp &nbsp &nbsp &nbsp
The ladies got right to sewing on Wednesday night.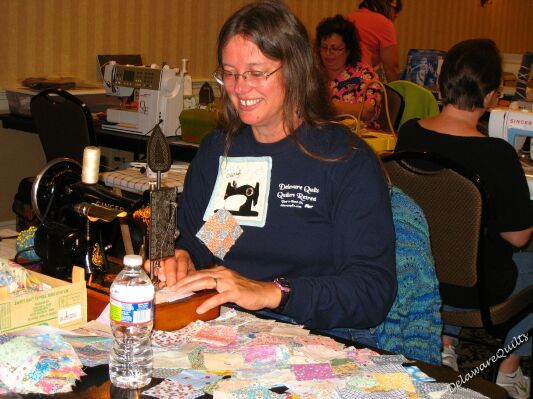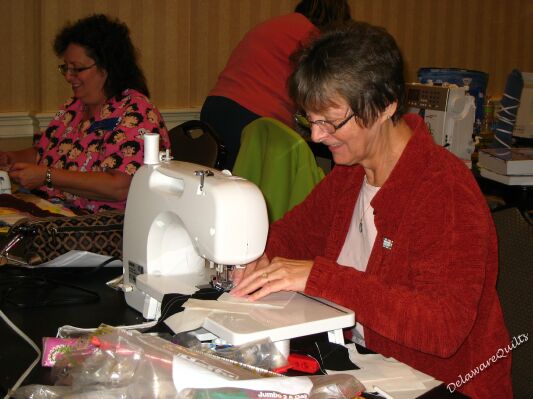 By Thursday afternoon some were already pin basting their projects, and others were shopping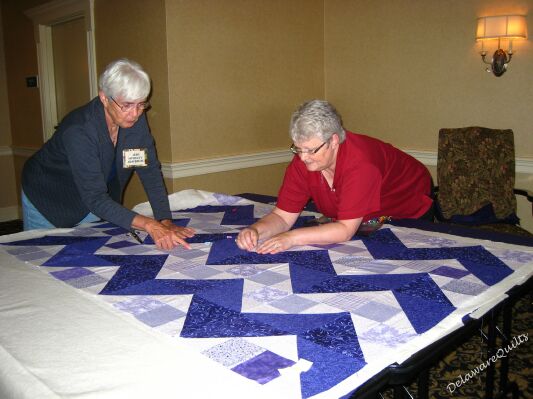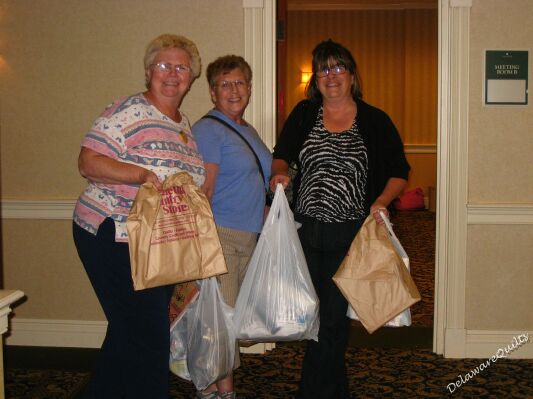 We had show and tell of course, Miriam showed two projects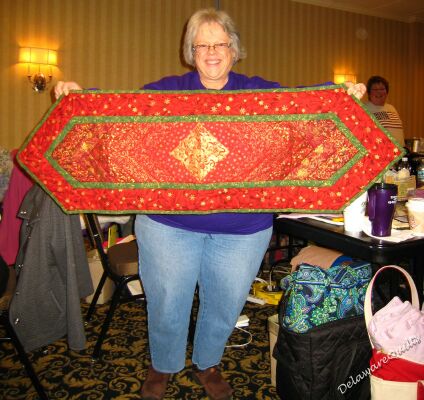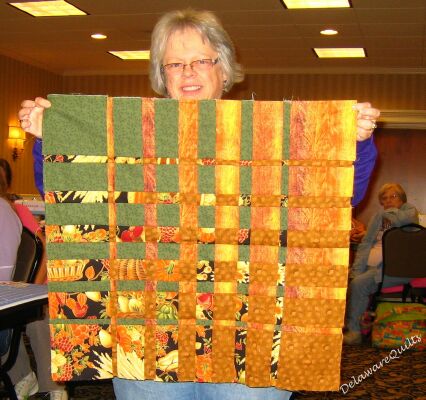 And Cheryl showed two also, including her 2009 Retreat project.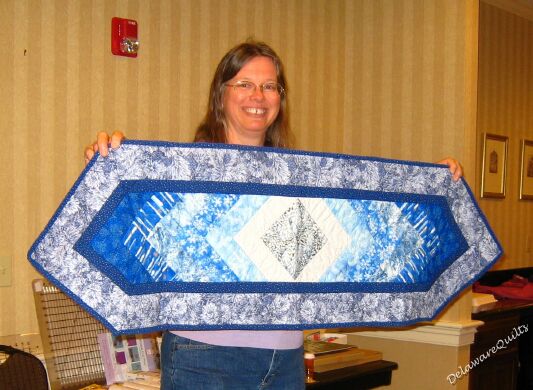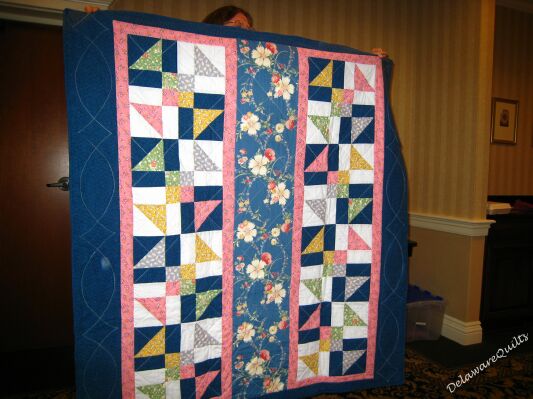 Cathie showed three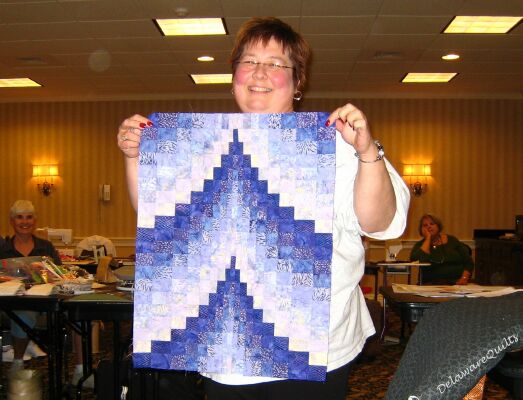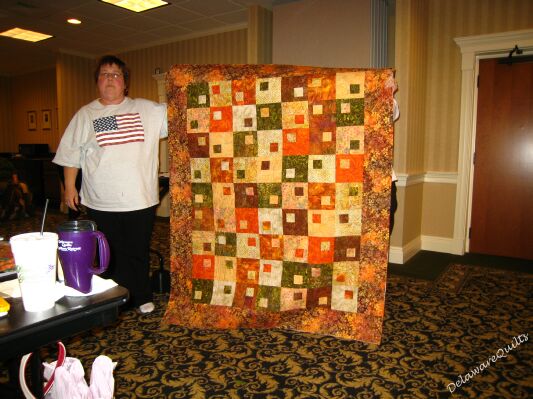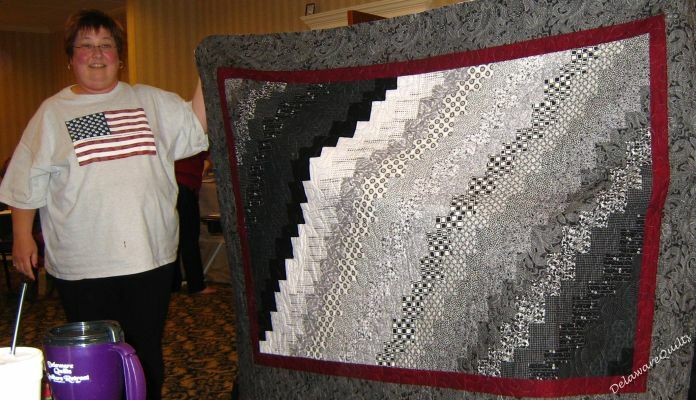 Grace showed us two, including one from a long time ago Delaware Quilts class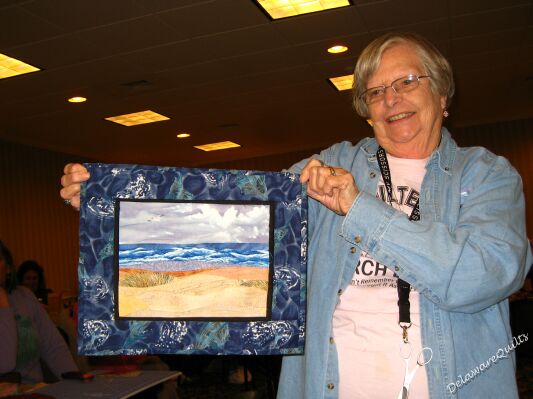 &nbsp &nbsp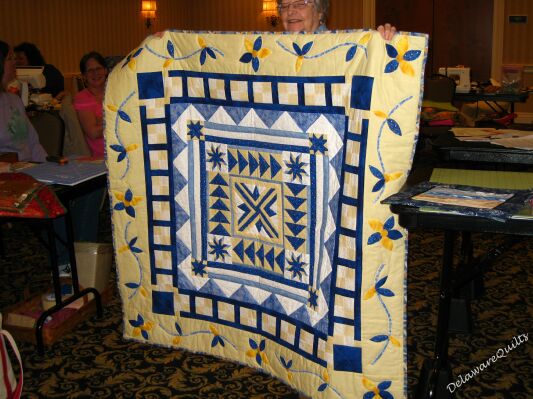 Toddy showed off her flannel jacket which everyone wanted the pattern for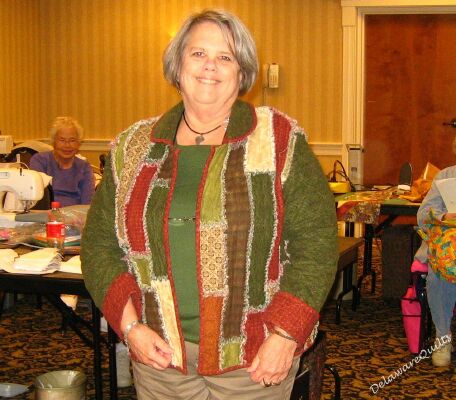 &nbsp &nbsp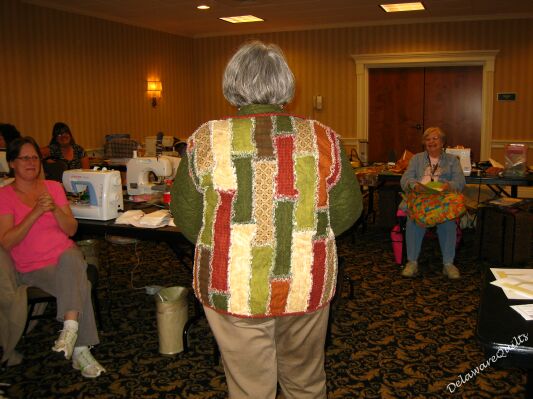 Carol showed us two of her almost finished projects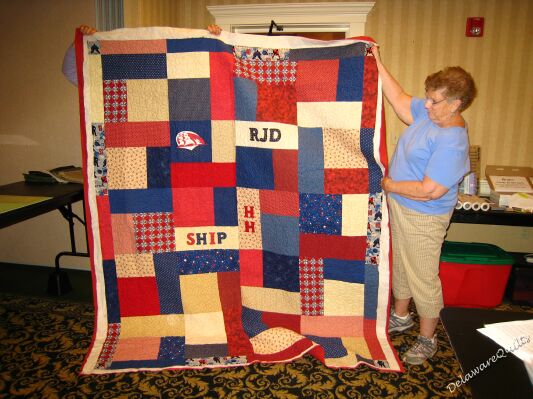 &nbsp &nbsp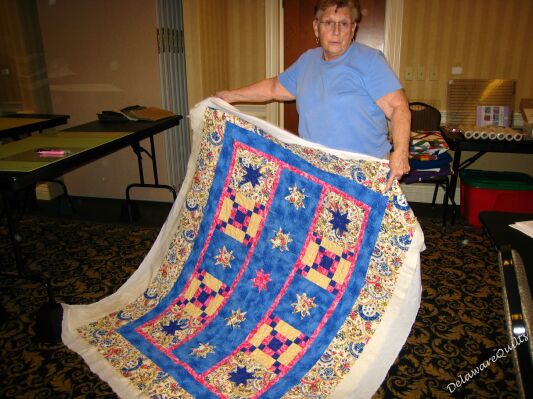 Doris and Michele showed projects from years past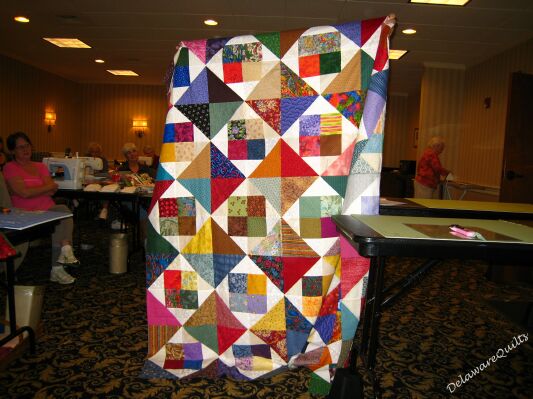 &nbsp &nbsp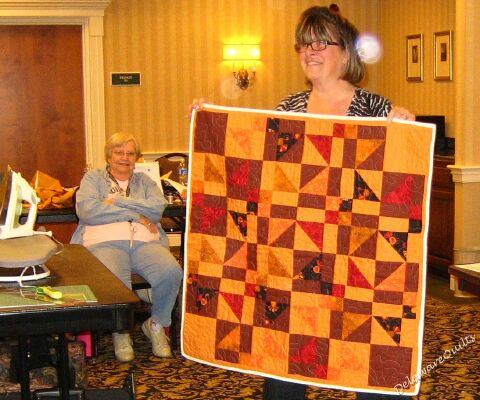 Nancy showed some swap blocks and Joan her table runner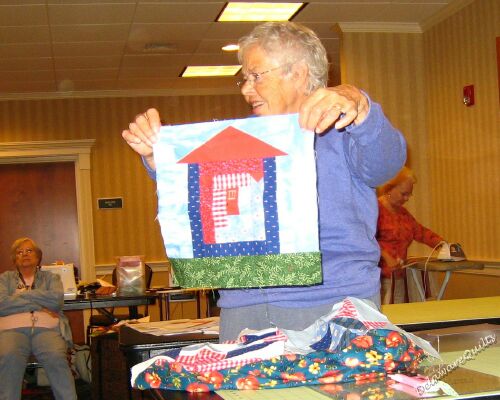 &nbsp &nbsp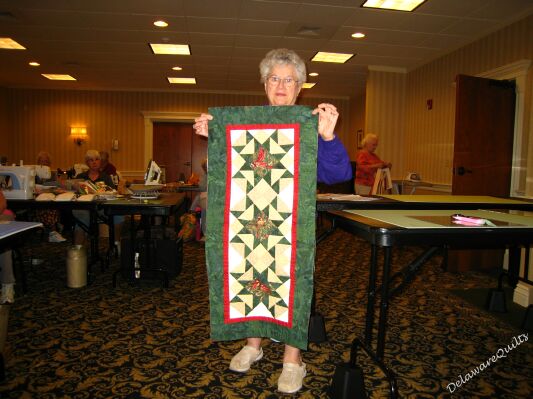 Helaine and Denny shared some of their beauties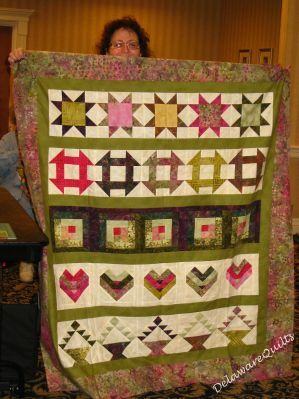 &nbsp &nbsp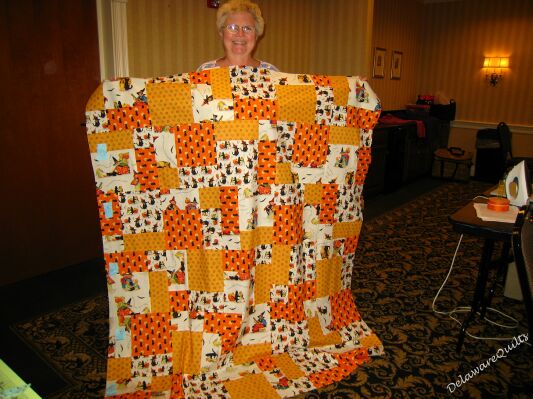 Sandi proudly showed her first ever scrappy quilt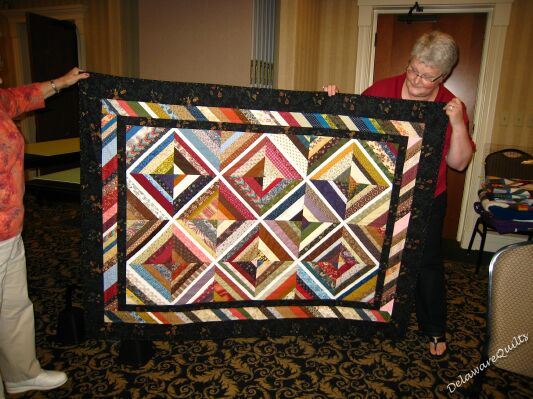 &nbsp &nbsp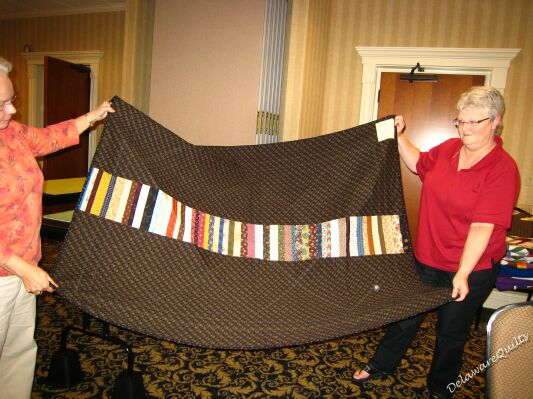 When show and tell was over a few ladies headed to the pool… I think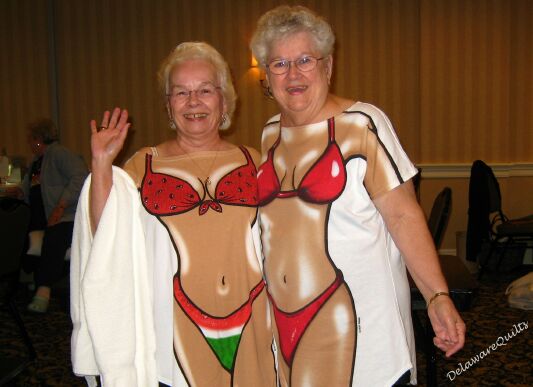 &nbsp &nbsp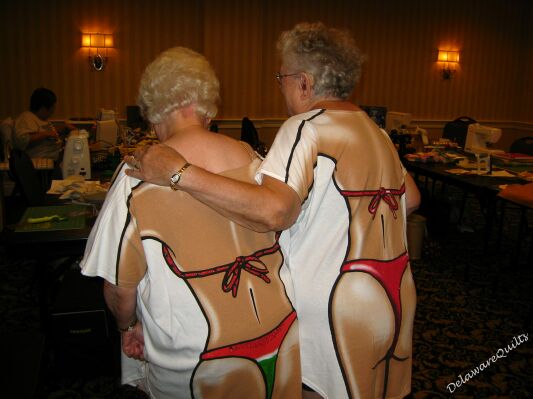 The next day Jean and Sandi pin basted Sandi's retreat project and Michele finished hers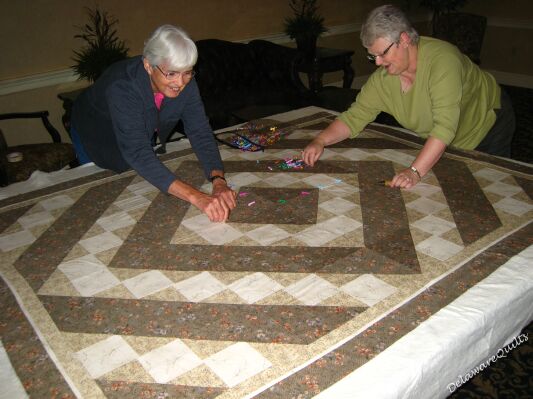 &nbsp &nbsp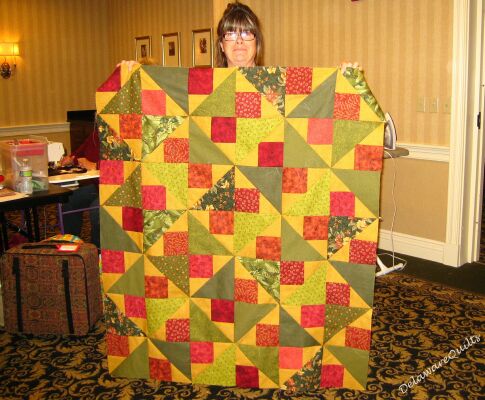 Carolyn brought several projects to work on, including these lovelies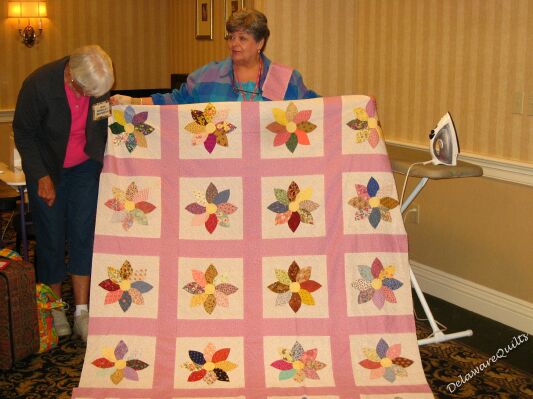 &nbsp &nbsp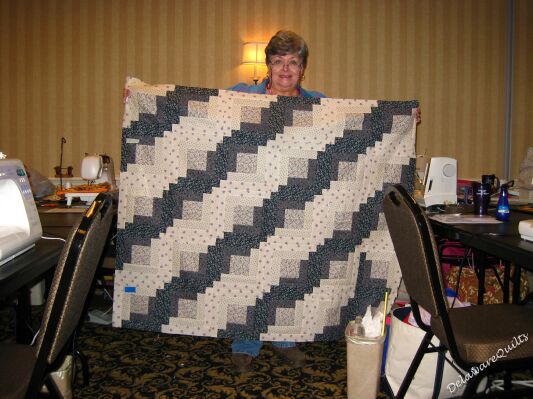 Laura worked on Jake's animal quilt and Helaine chose Bonnie Hunter's Many Trips for her scrappy retreat project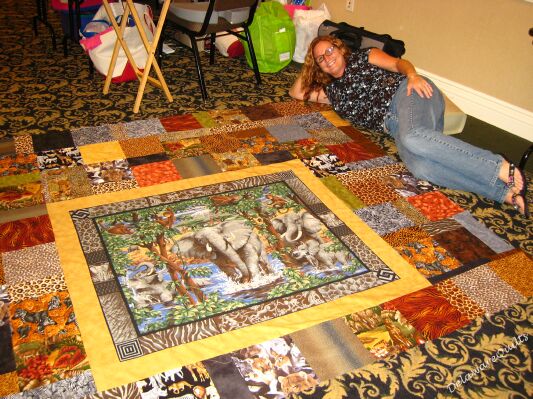 &nbsp &nbsp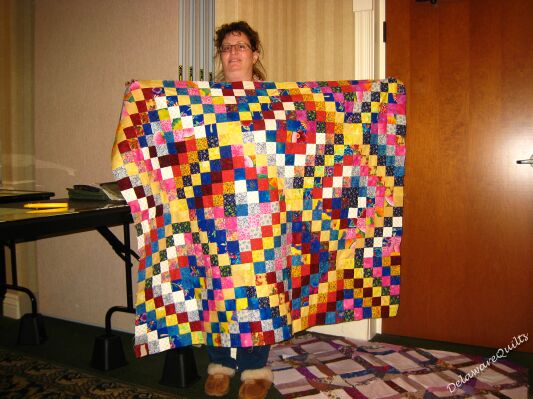 Saturday evening was Pollyanna time, here are Barbara and Carol choosing their gifts

&nbsp &nbsp

Grace got a thimble flower pot and Toddy tried to get a pretty pink bag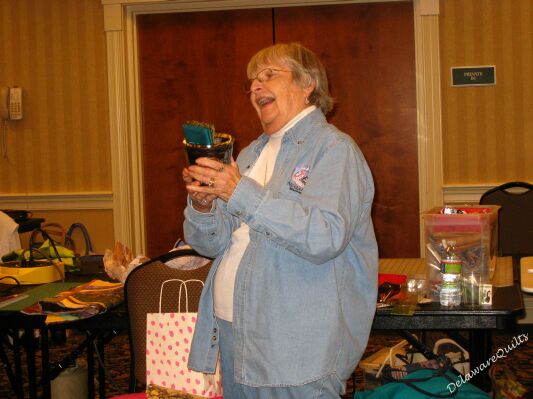 &nbsp &nbsp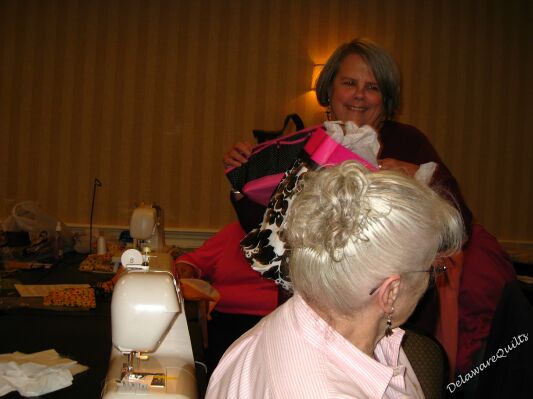 Steph stole Linda's gift so she had to go pick another one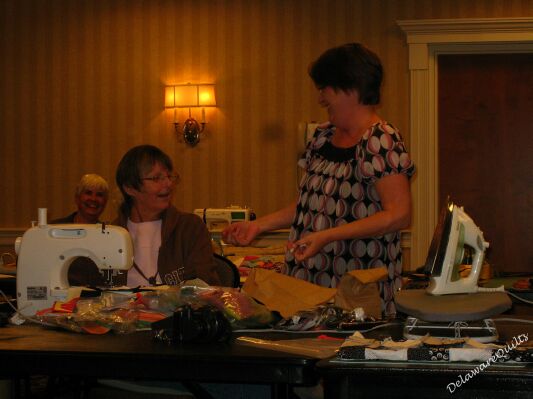 &nbsp &nbsp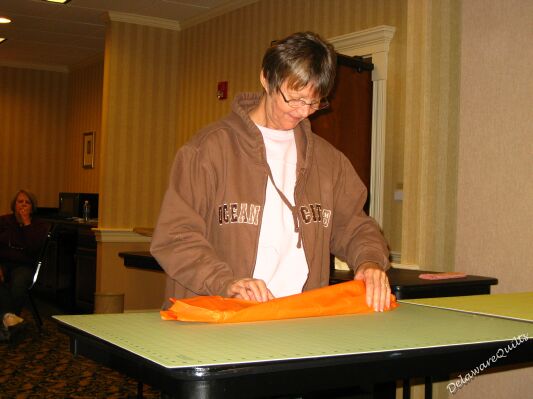 But that got taken from her so she stole her first gift back from Steph who then went and stole something from Joan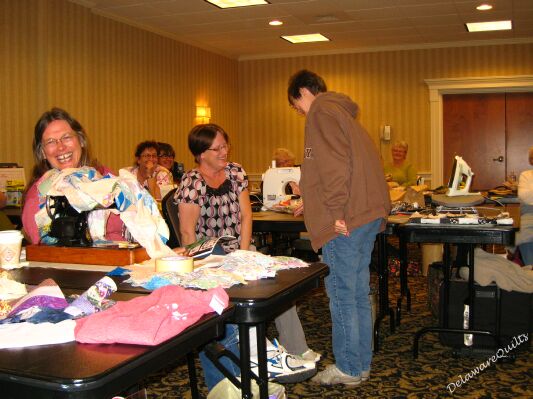 &nbsp &nbsp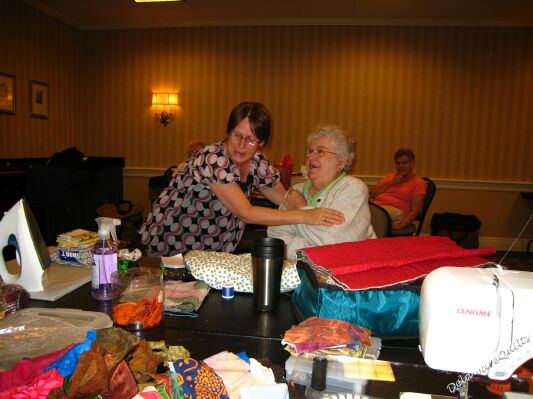 And that sent Joan on the hunt for something good… I don't know who ended up with what when it was all over but we sure had a good time.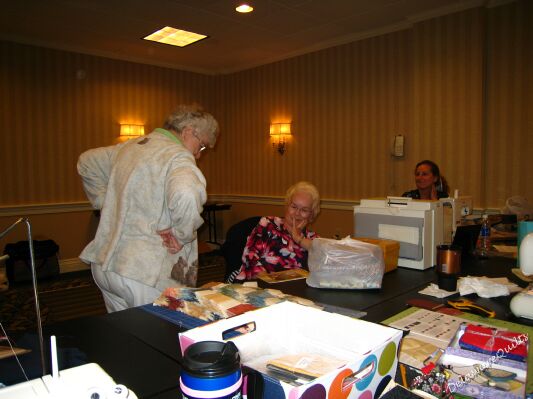 &nbsp &nbsp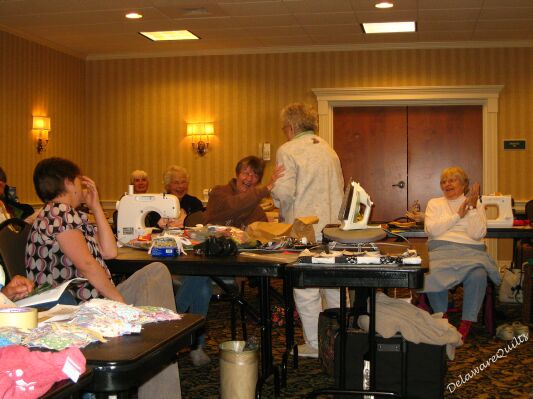 Sandi started and finished (except for binding) this at the retreat, and Jean showed us how far she got on her second retreat project. They were both over achievers but we might let them come back again anyway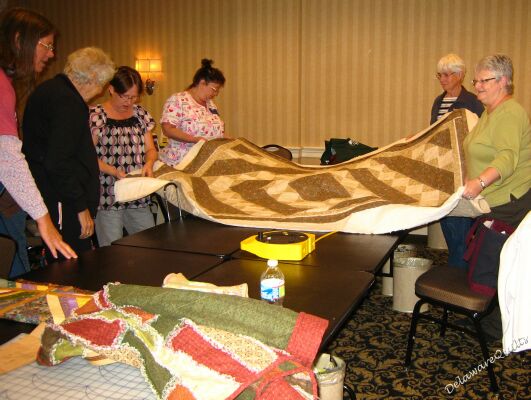 &nbsp &nbsp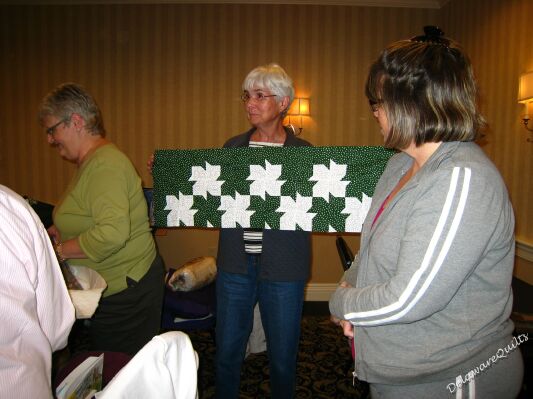 | | | |
| --- | --- | --- |
| Roommates Denny and Carol | &nbsp &nbsp | Newbies Linda and Steph (Steph drove all the way from Georgia to this her 1st retreat) |

Joan finished a baby quilt and Linda got at least two rows done on her retreat project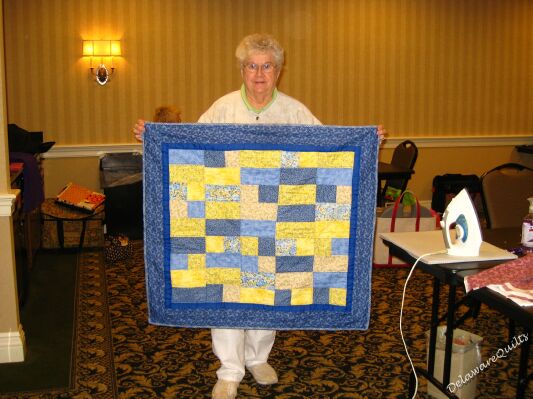 &nbsp &nbsp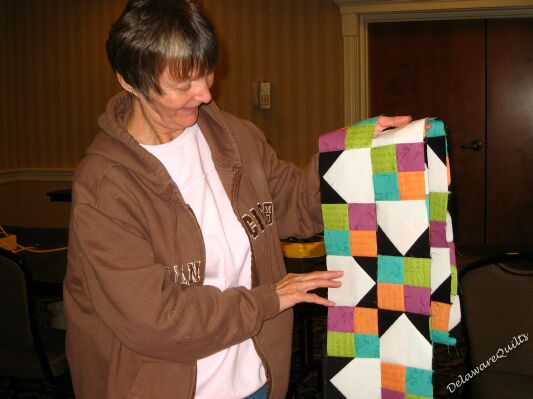 And then it was Sunday and we had to pack up and head home.

| | | |
| --- | --- | --- |
| Newbies Toddy, Nancy and Grace | &nbsp &nbsp | and I don't dare say oldies so I'll say long time retreaters Carolyn and Doris |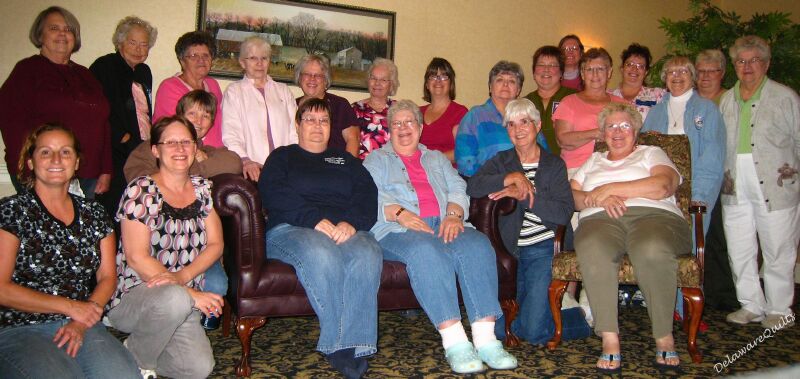 |Home| Family| Quilts| Blocks| Retreat| Email|

Posted October 18, 2010