| | | |
| --- | --- | --- |
| Cheryl, Laura and Anne check the menu. | Debbie, Miriam, Becky and Barbara give their orders. | Carol and Helen wait for their dinner. |
The next day we headed out to shop... traffic was a bit slow but we finally made it to Sauders.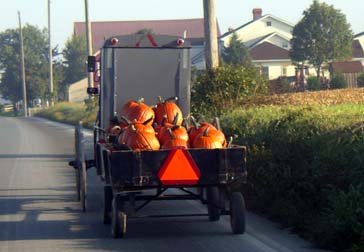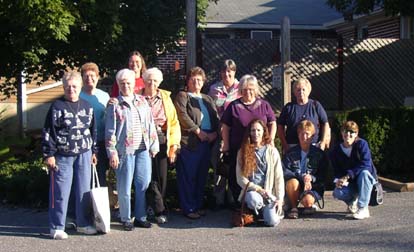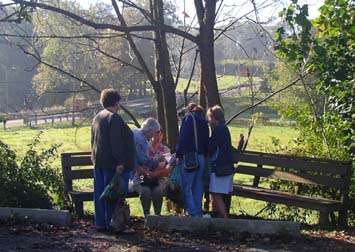 Enjoying the beautiful fall day,
while comparing each other's purchases.
| | | |
| --- | --- | --- |
| Our next stop was Burkholder's. | Checking the batiks | Checking the fringes |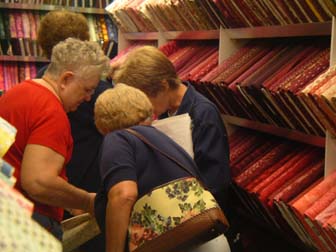 I'm not sure what the discussion was about,
but do you notice the color coordination here?
Some ladies continue shopping
while others start checking out.
How nice of Burkholders to provide weary shoppers a resting spot.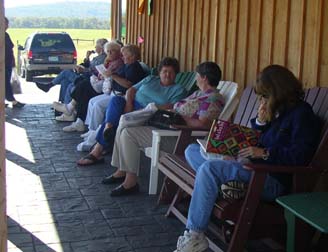 The group split up after that, some went to Weavers, and some went to Zooks.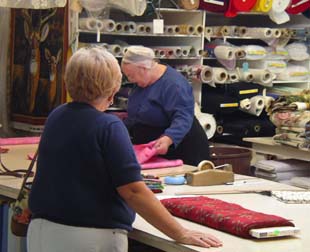 Joan waits to get her fabric cut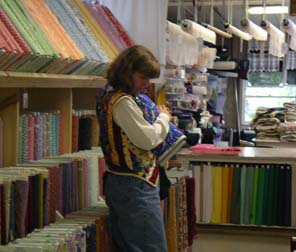 while Anne continues to shop.
And then on to Old Country Store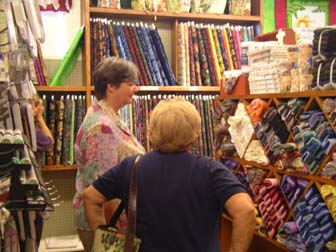 Joan and Joann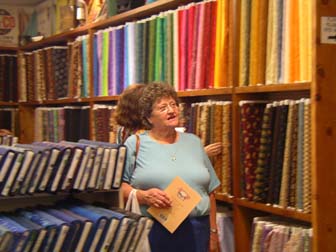 Carol
After shopping we met for dinner
at Dienner's Country Restaurant.
And then after dinner went shopping
some more at Dutchland Quilt Patch.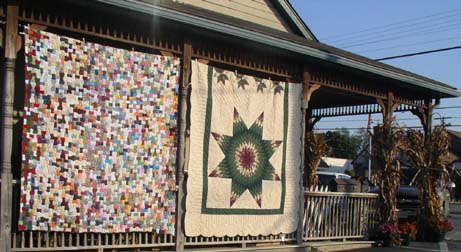 Some little birdie told me that Joann was celebrating a birthday, so we had to have birthday cake.
Come on Joann, show us the cake.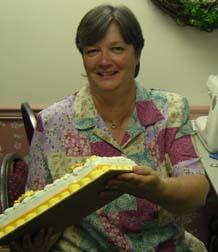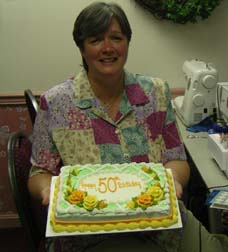 50 isn't that painful!