UPDATED, check the bottom of the page!

The first Scrappy Happy Quilt Camp was held in September, and it was a lot of fun.

I thoroughly enjoyed meeting you all, and sharing my scraps and uses for them with you. I enjoyed seeing all your scrappy projects, you are a talented bunch of quilters. It was a pleasure to see five different groups come together as one and share so much more than scraps. From all the laugher to the root beer floats, you shared yourselves this weekend, and it was a memorial retreat for sure.


Here are some of the memories, enjoy them.



After a small trunk show everyone got busy sorting their scraps.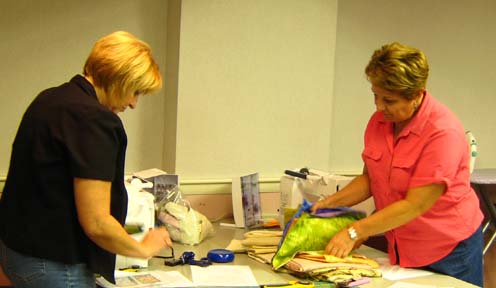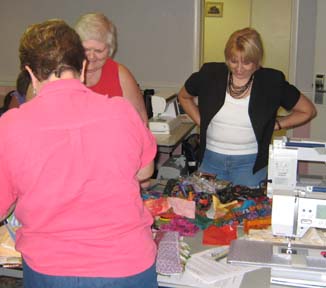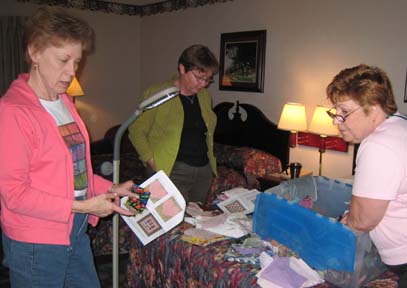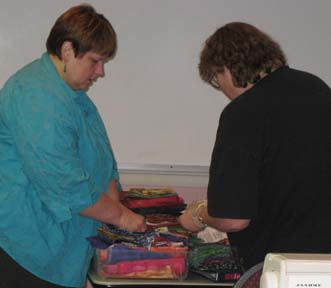 A few of the ladies decided they needed a little more fabric, or else they just wanted to go shopping.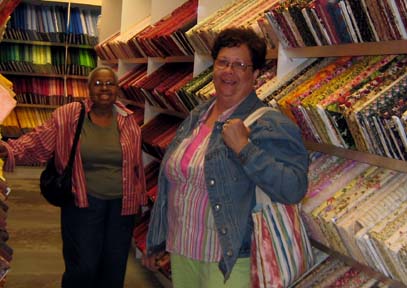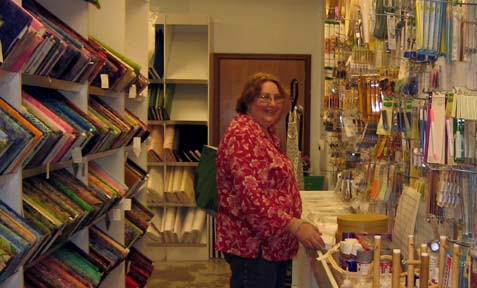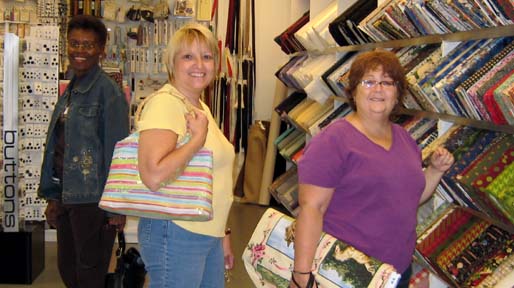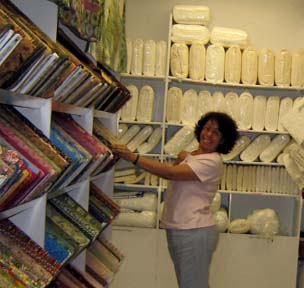 Soon everyone was back at the machines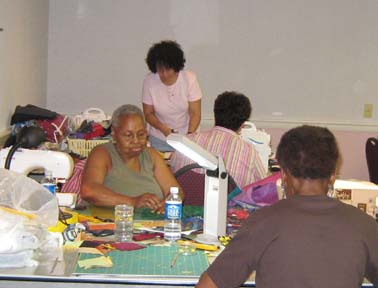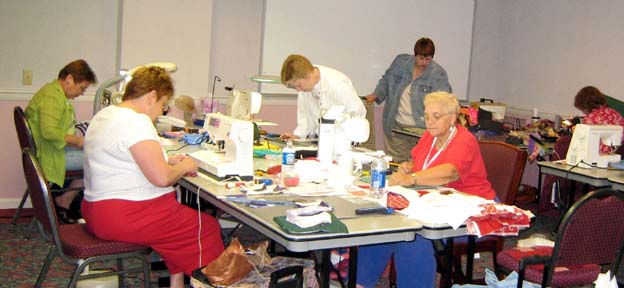 &nbsp &nbsp &nbsp
This is one of those
"you had to be there to understand"
minutes

Barbara said she had never had a root beer float, and before you knew it she was enjoying one. Of course everyone had to join her!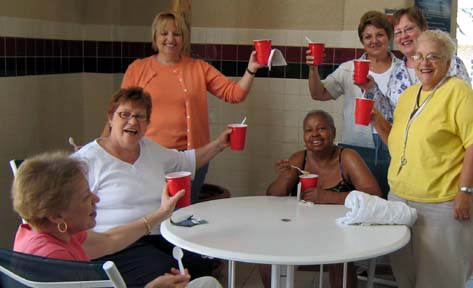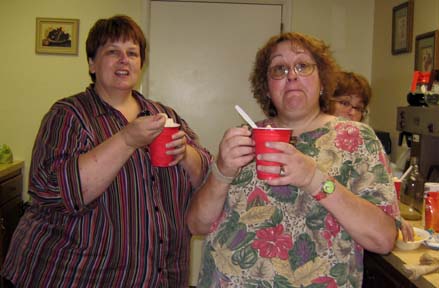 These ladies were getting close to finishing their projects.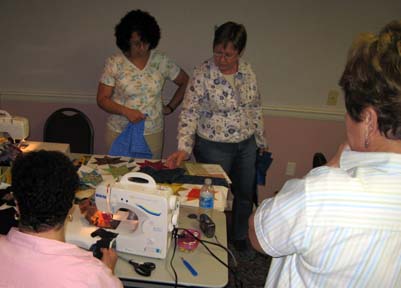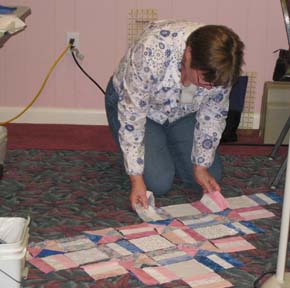 Same "dress" and another one of those
"you had to be there to understand" minutes
&nbsp &nbsp &nbsp
Sue's Crooked Stars with a scrappy backing.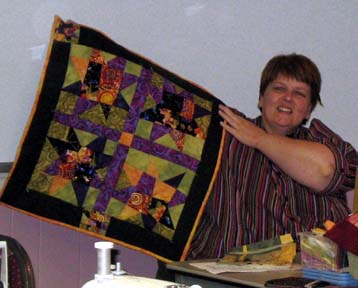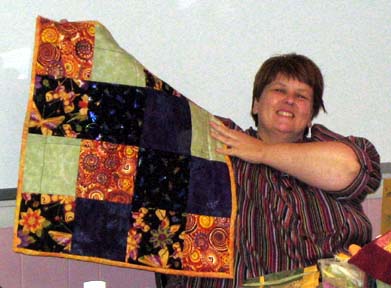 Carol's Pioneer Braid, Cheryl's "parking lot" squares and Marji's bag of scraps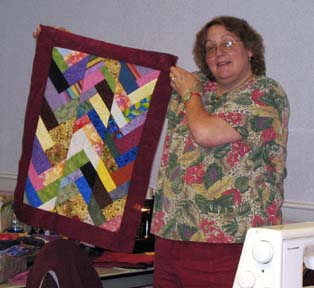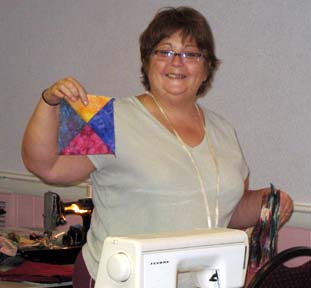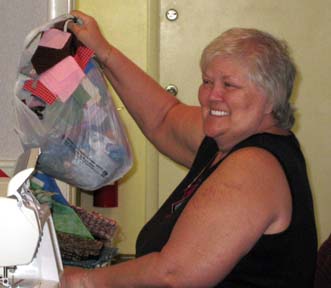 Three different projects from Marilyn, Joyce and Elaine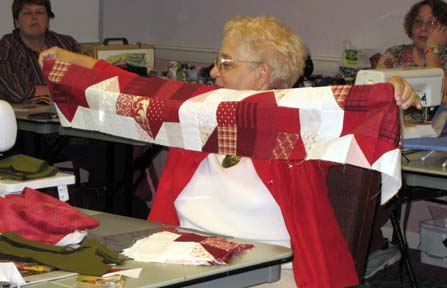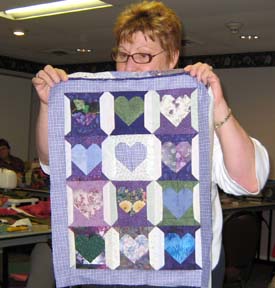 Three more projects from Annette, Karen and Barbara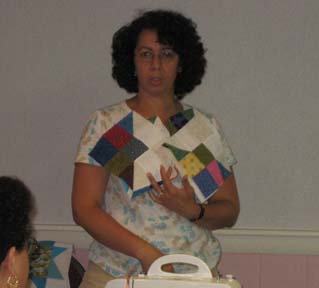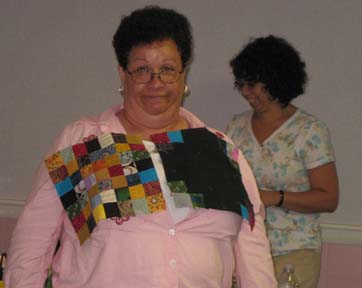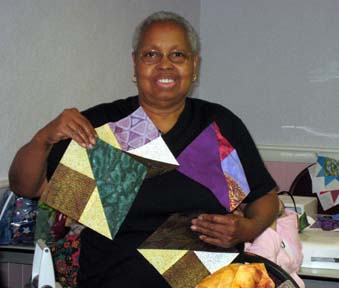 And three more projects from Juanita, Carol and Noreen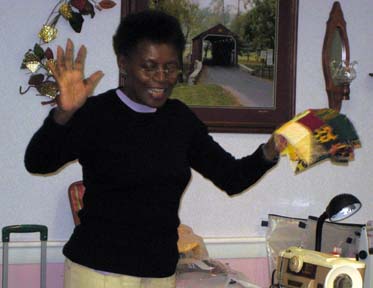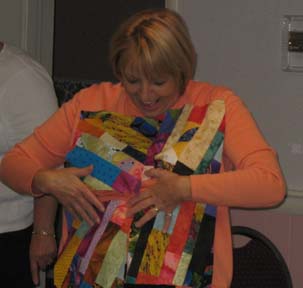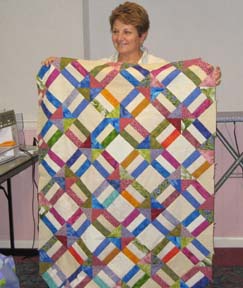 More progress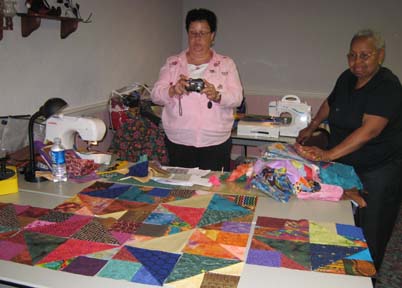 And here is our group photo!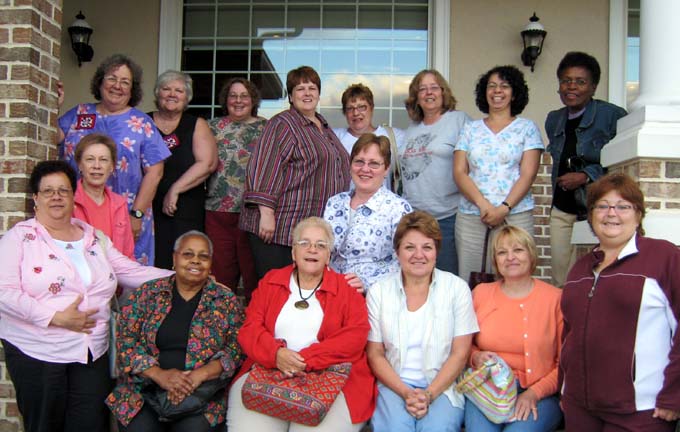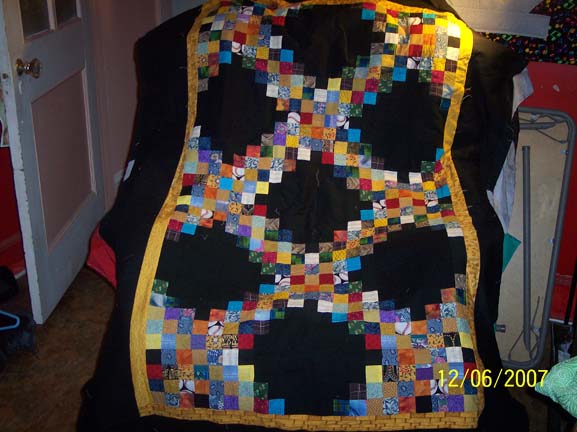 Karen sent me this photo of her completed NJ Chain, nice work!

And Juanita sent me these of her completed Simply Squares. She calls it Scrappy Scrappy and says it finished at 92 inches square.
She rented time on a long arm, and quilted it herself. She says her husband insists they keep this quilt, and of course she agreed.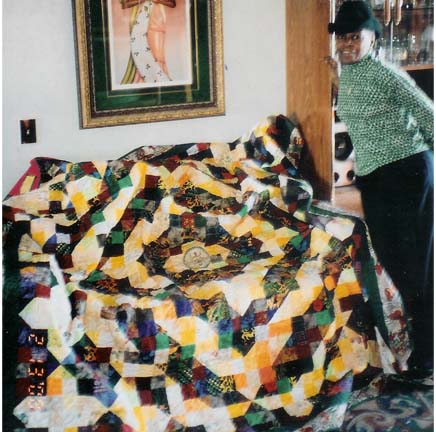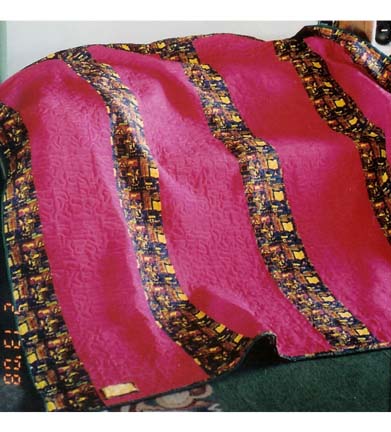 Thank you both for sharing photos of your finished retreat projects.

Thank you all for a wonderful time!

Updated April 8, 2008


|Home| Family| Quilts| Blocks| Retreat|