Spring Retreat Photos



Spring Retreat 2003 was a delightfully relaxed retreat for everyone involved. Tuesday afternoon as everyone checked in we gathered in the conference room, and started working on projects brought from home. We enjoyed a group dinner at Isaac's Deli, then back to the Inn for more sewing. Wednesday morning we were up early to begin our shopping fun. We arrived at Burkholders and were elated in the lack of crowds. (We had the shop to ourselves!)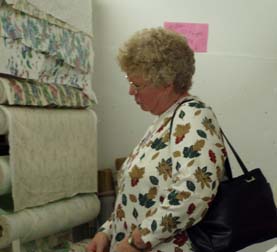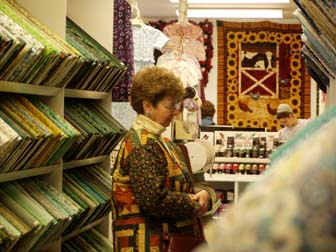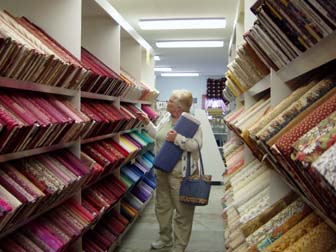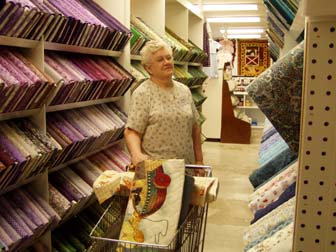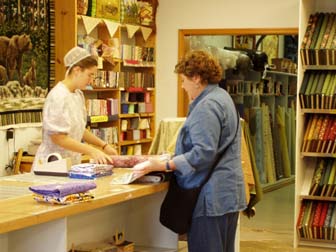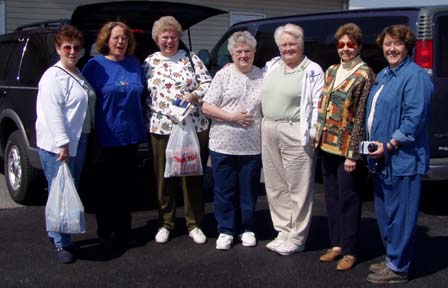 Carol, Debbie, Denny, Joan, Diane, Pat, and Suzanne

Next stop was Sauders, which we did not have to ourselves.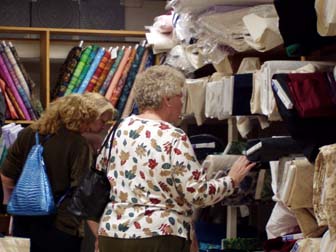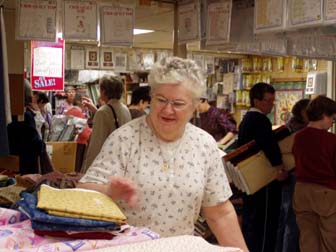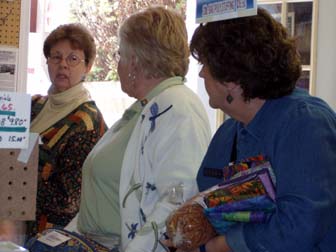 Back at the Inn that evening we met ladies from the United Kingdom.
We had a mini show and tell and then visited together for a while.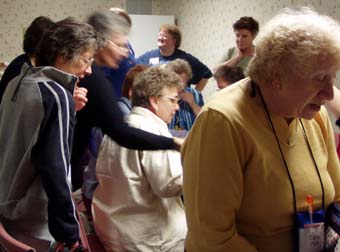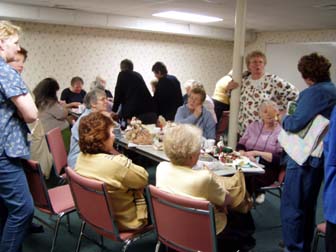 Thursday was quilt show time. We all visited the vendors, and enjoyed the quilts too.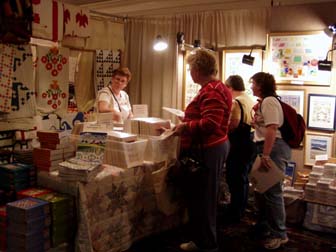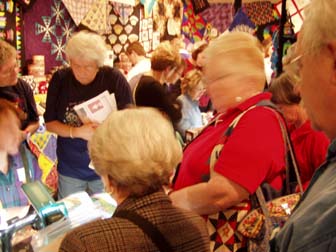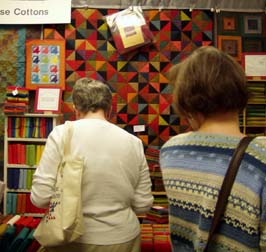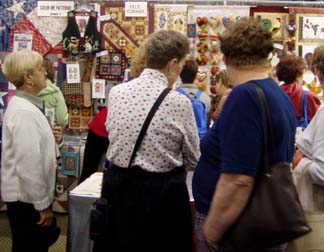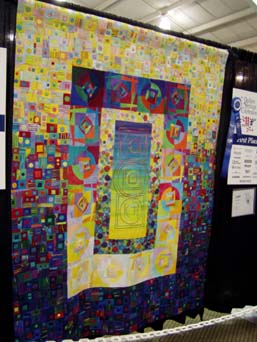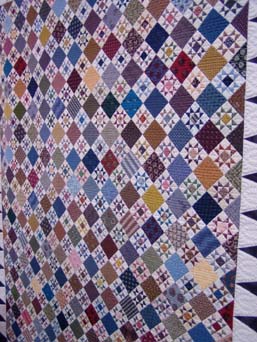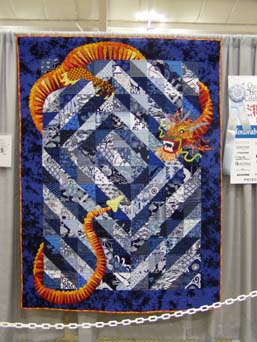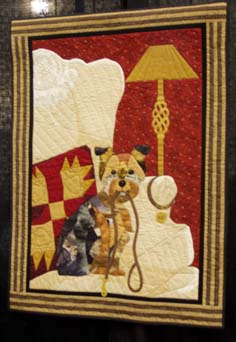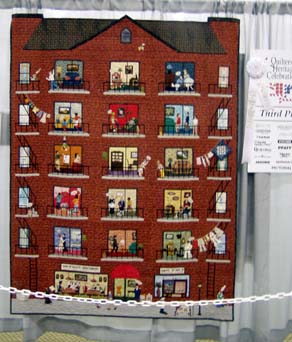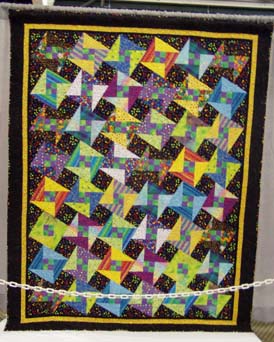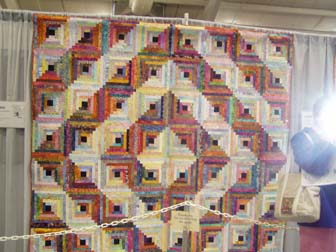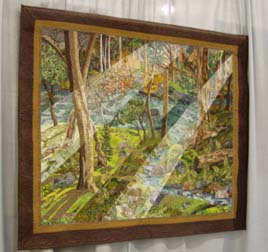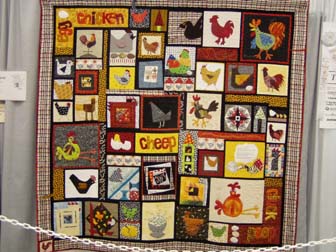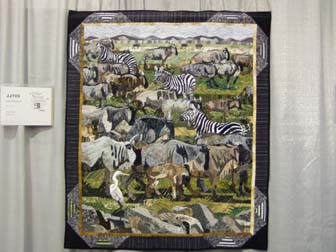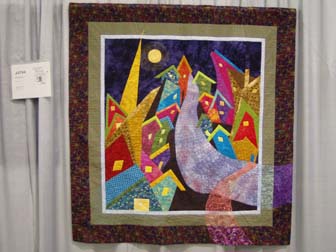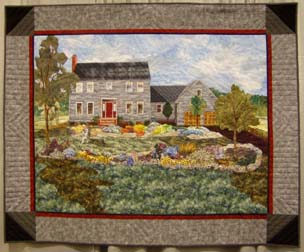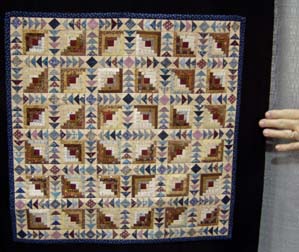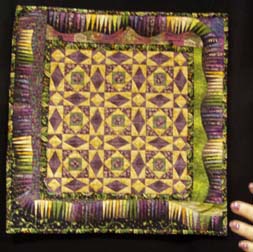 Thursday evening we enjoyed show and tell with a group of quilters from Germany.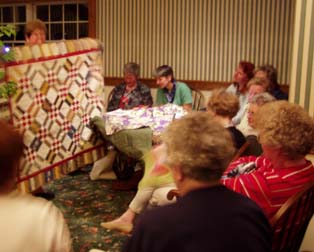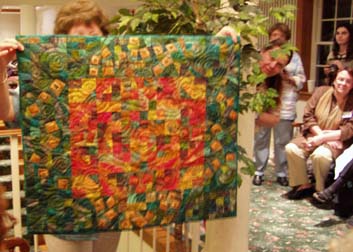 All good things come to an end and this retreat ended way too soon.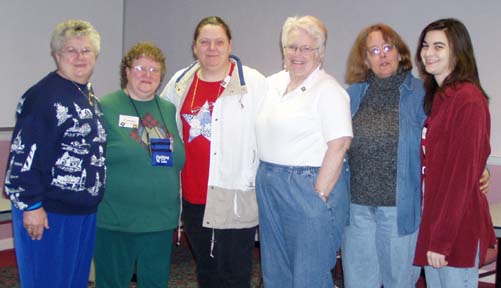 Joan, Candy, Rose, Diane, Debbie and Marie



|Home| Family| Quilts| Blocks| Retreat| Email|