100% of this sale will go to the American Cancer Society through Relay For Life.

I was asked to show a photo of the quilt on a bed, here you go... this is a queen size bed, and the quilt covers the top, with just a little bit of overhang. It would go nicely on a twin or double bed also.

The quilt is 68 inches square and is made from 100% cotton fabrics. It is completely machine washable and dryable.

The pillows are covered with left over fabrics, and that is not a part of the quilt.

Click to see larger versions, use your browsers back button to return to this page.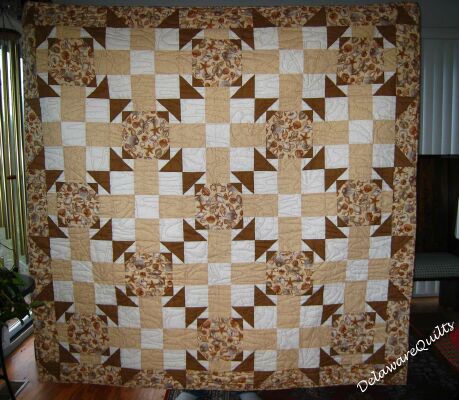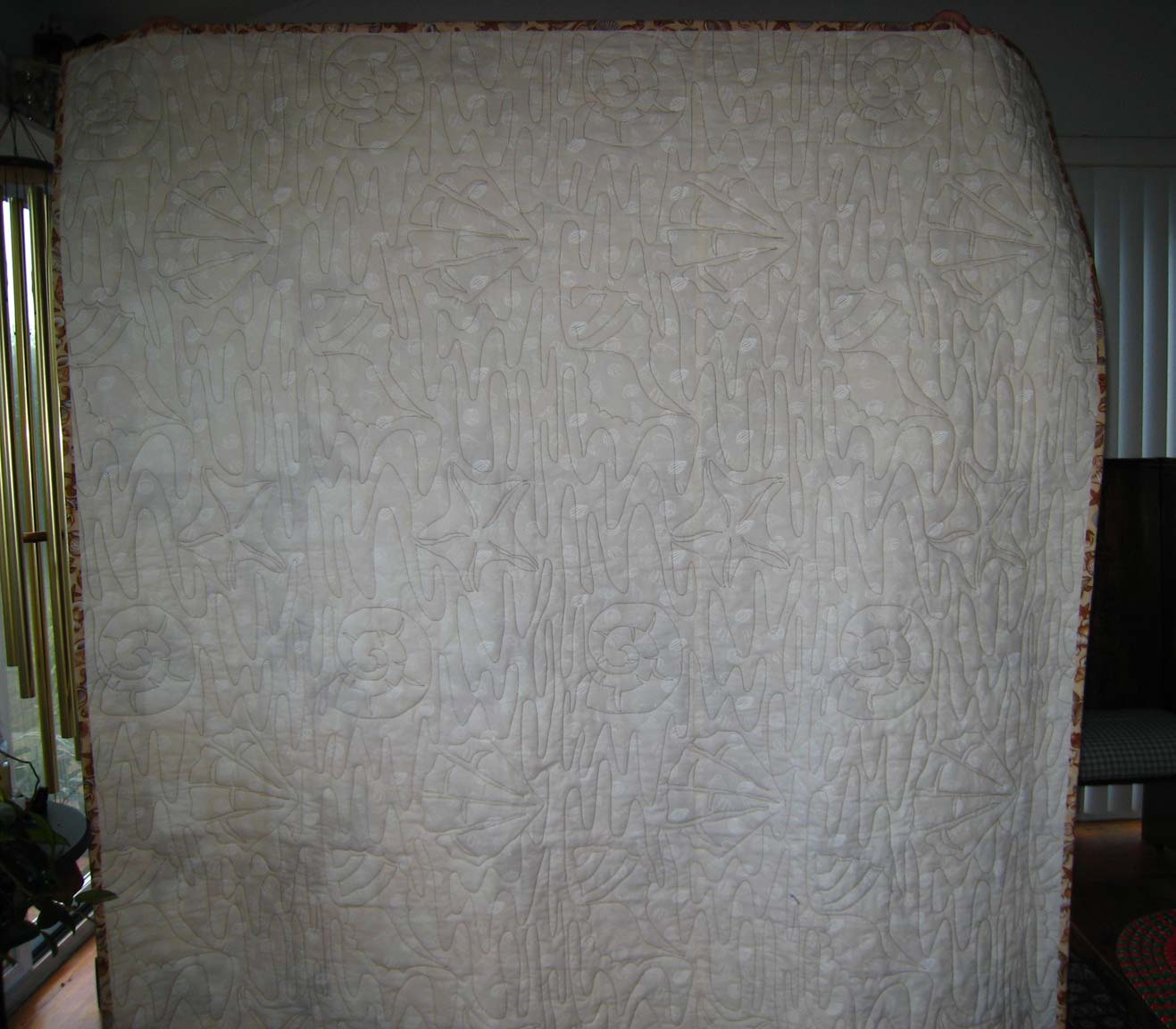 Back to Quilts For Sale
|Home| Family| Quilts| Blocks| Retreat|