2002


Please note as you view these photos, the sizes may not be all proportional. You might see a quilt that looks as small as a wall hanging or vice versa.





| | | |
| --- | --- | --- |
| #238 | &nbsp &nbsp &nbsp &nbsp | Log cabins are one of my favorite quilts to make and scrappier log cabins even more. This log cabin was made to put on the back of the new sofa bed we bought the previous year. It has hung on the back of that sofa and been used on the bed ever since. Recently someone said that quilt was a part of our home and there was no way I could give it away, so even though this isn't my favorite, I guess I'm keeping it. |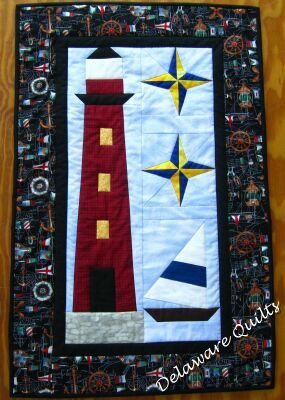 #239 &nbsp &nbsp &nbsp &nbsp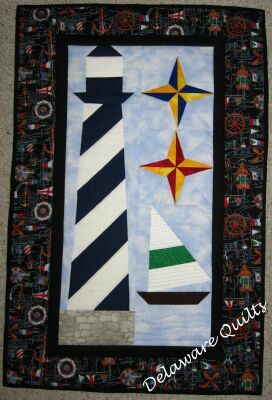 #240


The Nine Patch Variation (#241) is one of my best selling patterns and yet is one of the easiest quilts to make. This was my first sample of the pattern, and believe it or not is the last time I've made a quilt using it. The reason is that I think this is the most perfect quilt and I know I would never make another one that I could possibly like more than this one.

I think this is the first quilt Jackie quilted for me and I know this is certainly the one that convinced me she was the best quilter for me. She knows how to "finish" my quilts to make them more than just quilts but turn them into objects of art.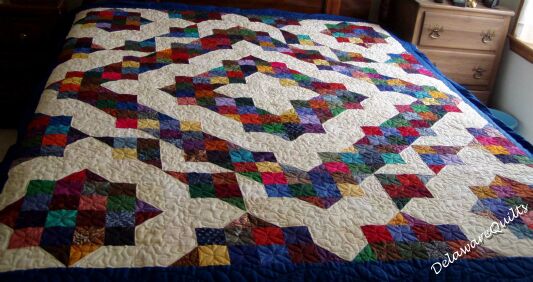 #241


Crooked Squares (below) is a great way to use up scraps and I really have enjoyed sharing this pattern with retreaters and guilds. I've made quite a few of these quilts for my own use and charities.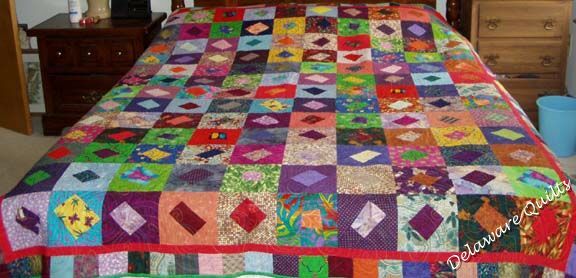 #242 &nbsp &nbsp &nbsp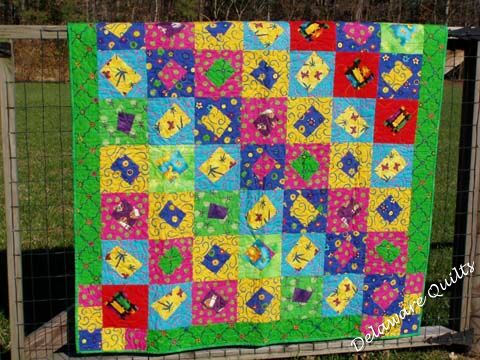 #243


#244
&nbsp &nbsp &nbsp &nbsp
One of my most favorite swaps ever was the Sand Star Swap I hosted in 2002. #244 is my quilt from that swap.

When Jonathon went off to college he asked me for an "uglier" quilt for his bed, one that no one would be tempted to steal. I made this in just one day, and when I showed it to some friends they asked for the pattern. Instead I shared it with a guild workshop, and by the following week ten ladies showed off their finished tops and one lady a finished quilt! Speedy Strips© is still one of my favorite scrap quilts, I've made six myself.


#245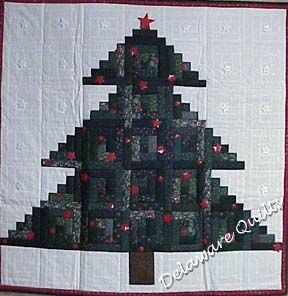 #246 &nbsp &nbsp &nbsp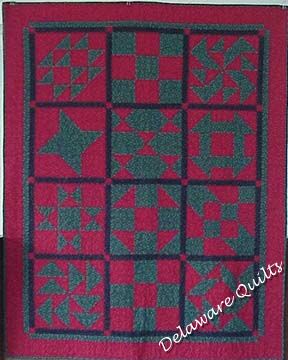 #247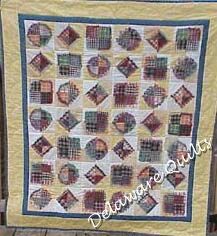 #248 &nbsp &nbsp &nbsp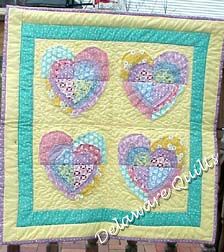 #249 &nbsp &nbsp &nbsp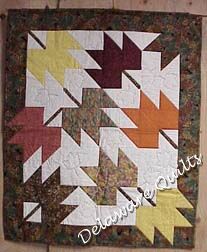 #250


#251 below is my 2002 BOM Sampler. I made two of each block and set them diagonally with setting blocks and ended up with a king size quilt. I made it in 2002, and had to wait a few years to get it quilted and then waited a few more years to put the binding on. Poor thing wasn't finished until January 2009, and it's too big for our bed. (It is for sale if anyone is interested)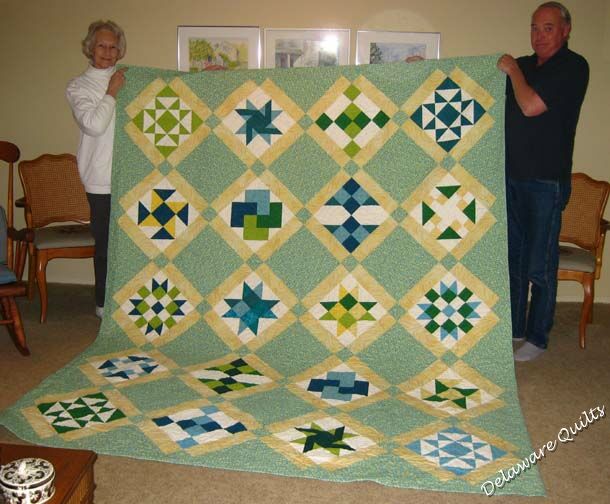 #251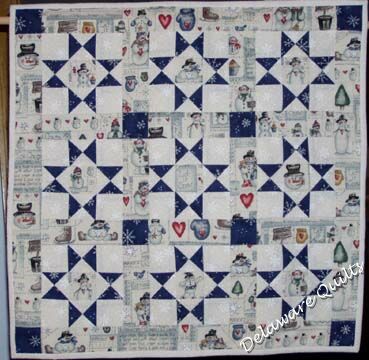 #252 &nbsp &nbsp &nbsp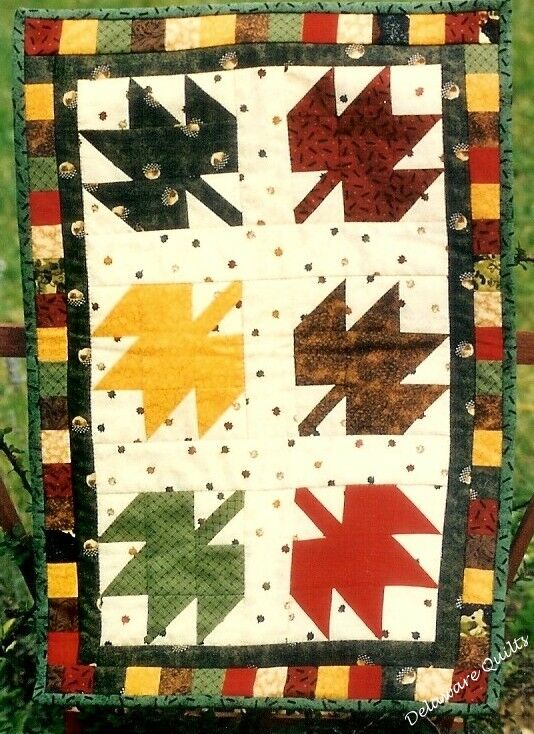 #253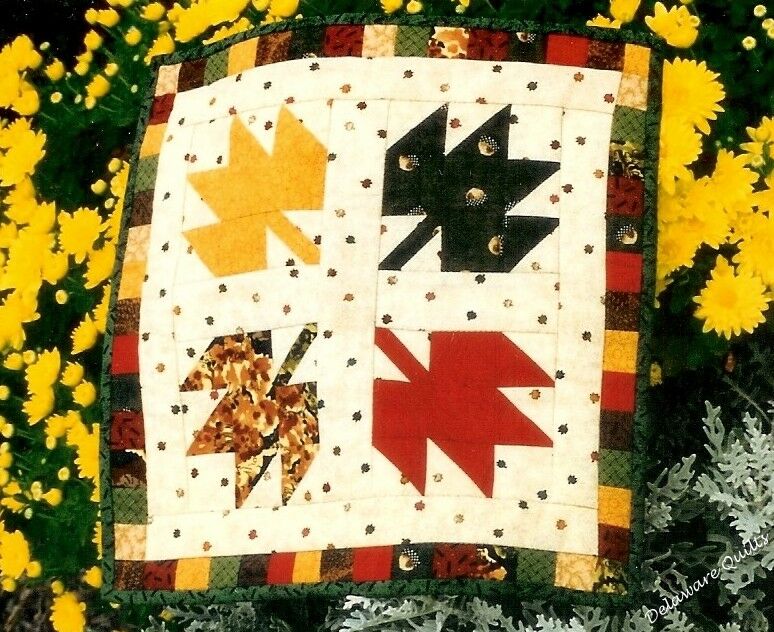 #254 &nbsp &nbsp &nbsp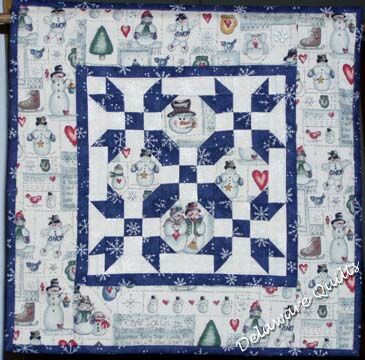 #255

back - 2003 next



Updated July 13, 2020

|Home|Family|Quilts|Blocks|Retreat| Email|