2007


Please note as you view these photos, the sizes may not be all proportional. You might see a quilt that looks as small as a wall hanging or vice versa.
These stars are all crooked so the pattern is called Crooked Stars. I like this pattern because it is impossible to lose those star points. I was using up some white-on-white and blue scraps, and playing with different size stars when I made this quilt.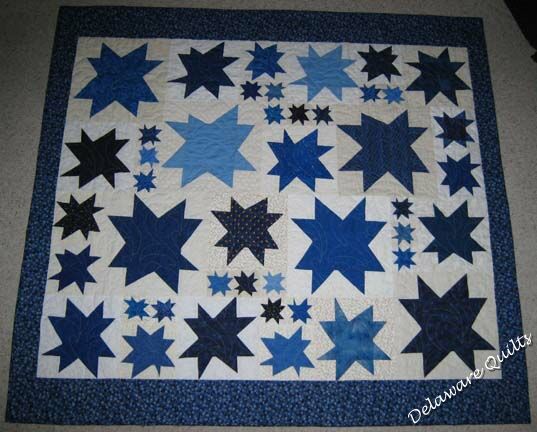 #354


#355
&nbsp &nbsp
In 2007 I decided that I needed to use up some scraps and these are two of the quilts which helped me do just that. Both patterns are for sale on my Patterns For Relay page.



#356
| | | |
| --- | --- | --- |
| I also decided we needed a BOM project for 2007, so started a Row by Row quilt. I decided to let everyone choose what size quilt they wanted to make, and offered blocks that were 6 1/2 inches and 12 1/2 inches unfinished. Mine were the smaller and here is my sample. | &nbsp &nbsp &nbsp &nbsp &nbsp &nbsp | #357 |
What can I say about my curvy quilt? Let's see… first I got to try some curve techniques, experimenting on different ways to make curves in quilt. I have a project in mind that will have many curves in it, sometime in the future. Second I tried Carol Blevins Quilt as you Go technique. And finally, look at all the scraps I used!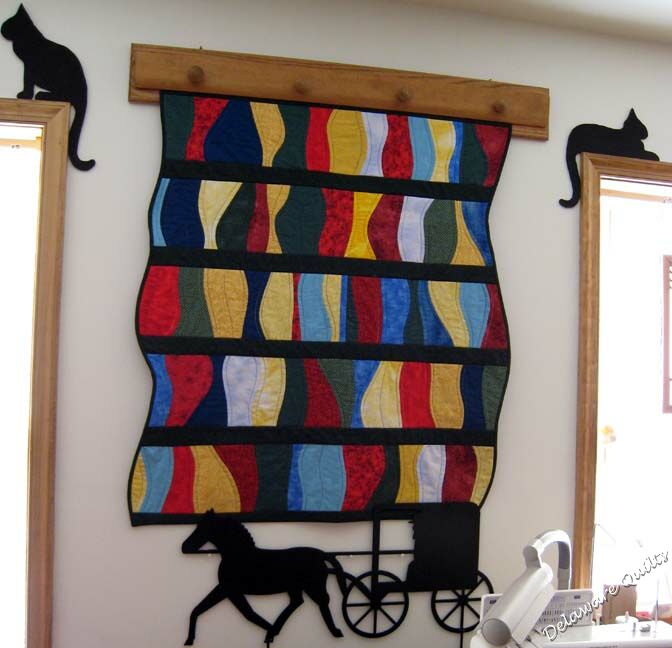 #358


This vegetable strings table runner used up a lot of scraps too!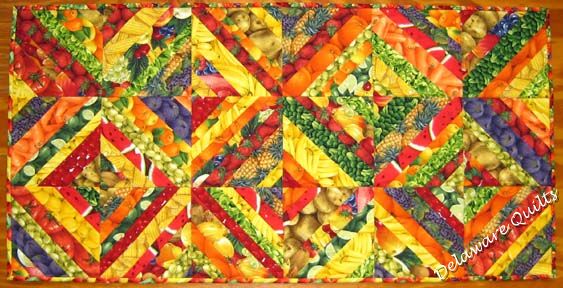 #359
And look at all the batik scraps used up in this Trip Around the World quilt. All batiks and mostly all scraps, pieces that were too small to use in any other projects. The only yardage was the purple borders and backing.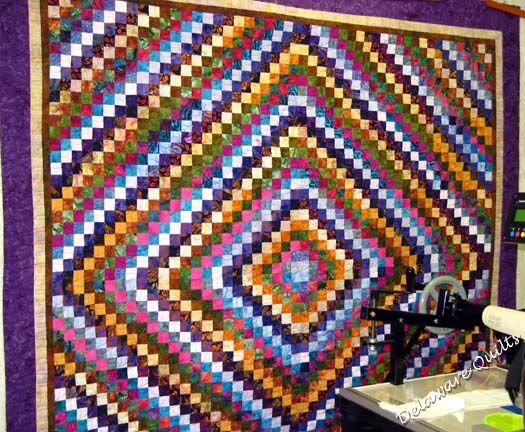 #360


Simply Squares is just that, made from all squares. This was my prototype and I was so happy with it I made four more. (#363, #364 #365 and #378)
And the quilt on the right is Many Trips, made using many more scraps.

#361

Simply Squares pattern can be found here

&nbsp &nbsp
#362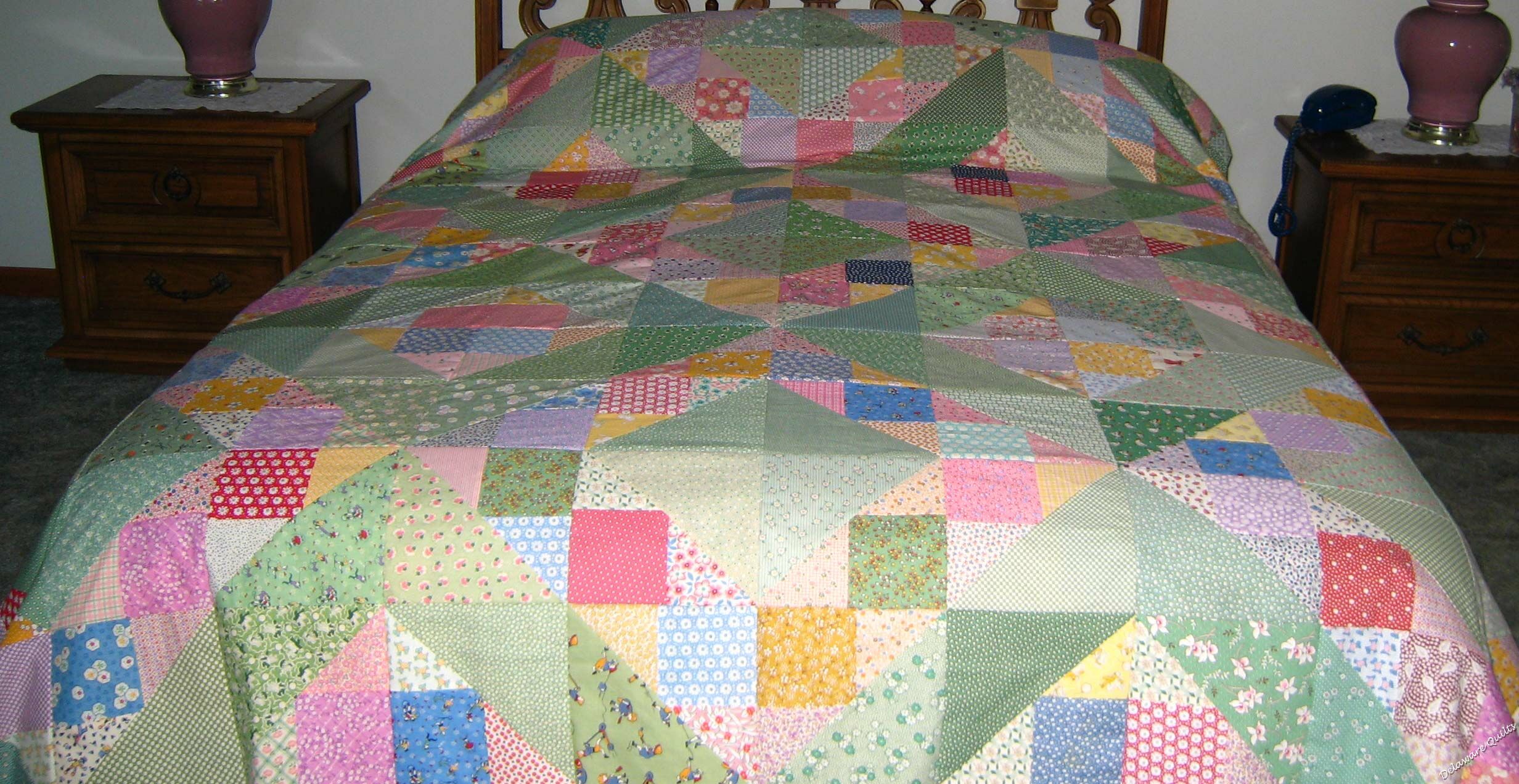 #363 &nbsp &nbsp &nbsp &nbsp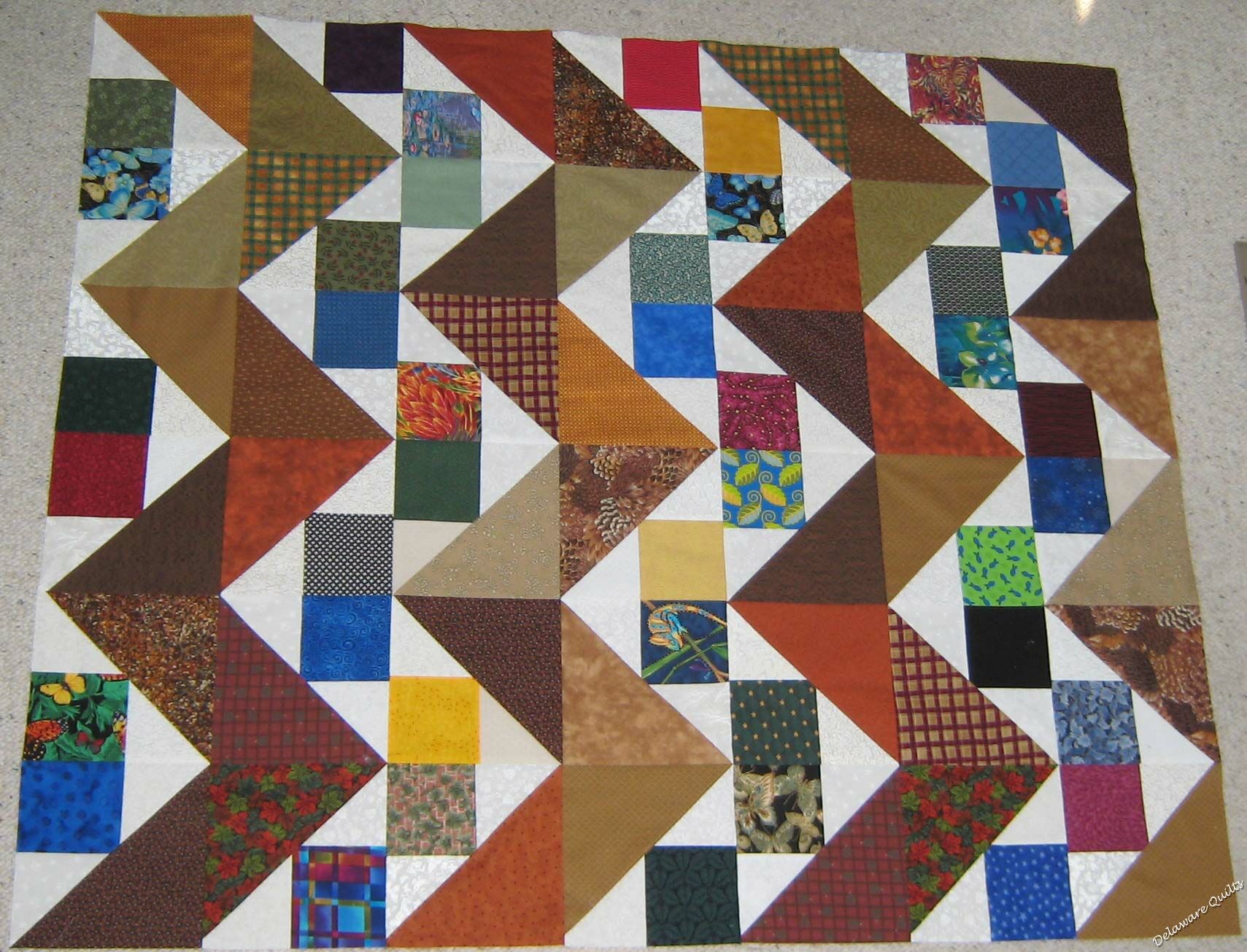 #364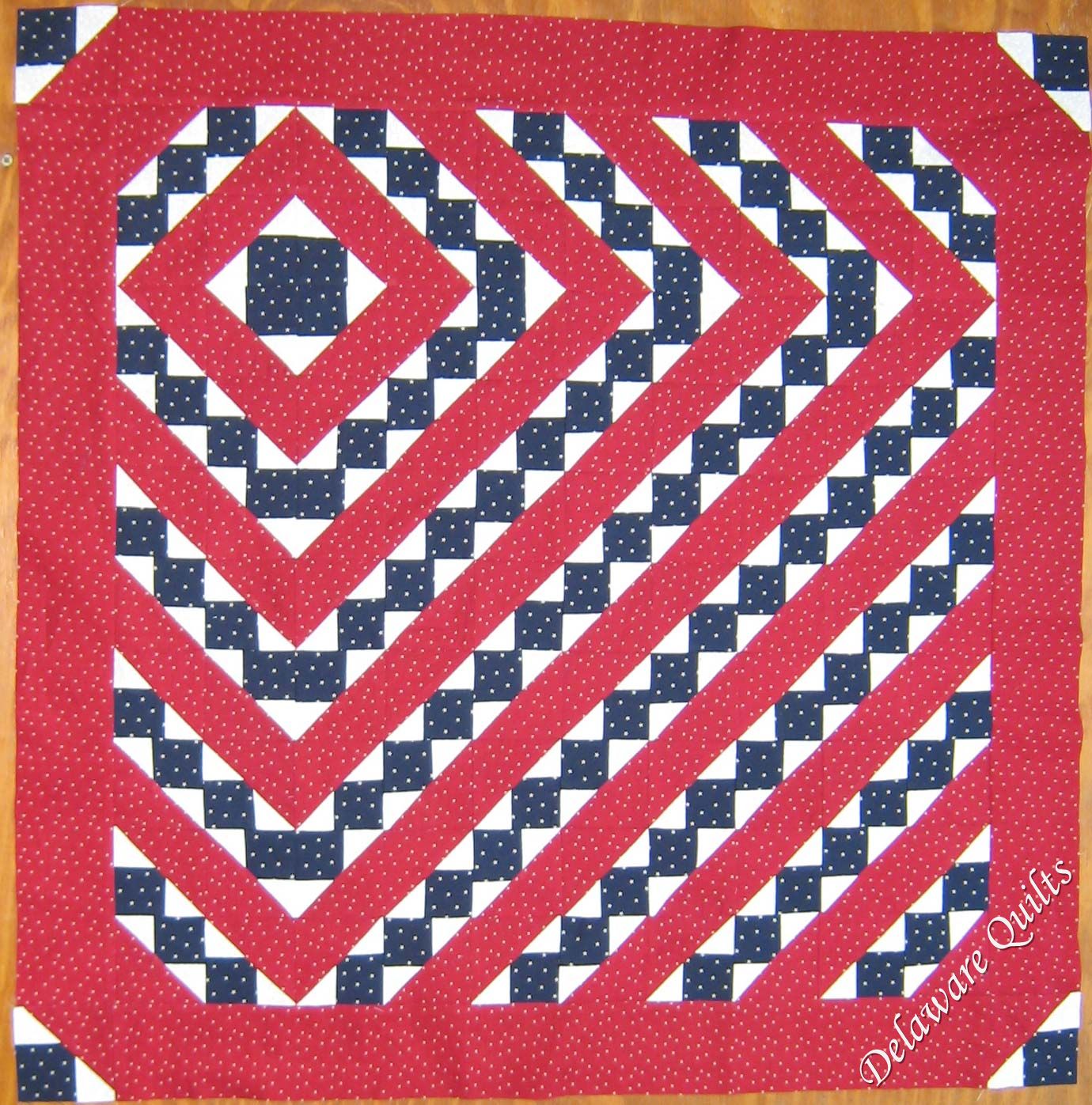 #365 &nbsp &nbsp &nbsp &nbsp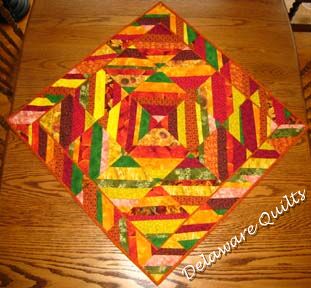 #366
This is not my table or my kitty, but my friend Rita's. She purchased this table topper from me and her kitty decided she really liked it. #374 below is another table topper Rita bought.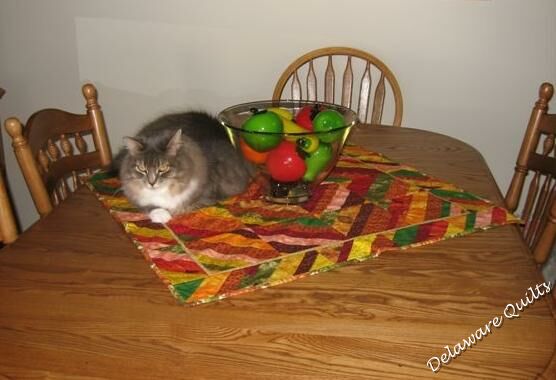 #367


| | | |
| --- | --- | --- |
| This little pioneer braid wall hanging was made from scraps I picked up while teaching a class at Patchwork Angels in "upstate" NY. Everything about it is scrappy! | &nbsp &nbsp | #368 |
| | | |
| --- | --- | --- |
| #370 | &nbsp &nbsp | I made these place mats, the hot pad and table runner out of Christmas scraps and they certainly added to our Christmas table. |
This was a huge accomplishment for me, finishing a BOM sampler before the BOM year even started! I wonder if I will ever achieve that miracle again.

The patterns for the 2008 Sampler can be found here.
&nbsp &nbsp
#372
| | | |
| --- | --- | --- |
| #373 | &nbsp &nbsp | A long time before I even started this sample my guild did baskets as the BOMs. When I finally got around to making them, I only wanted to make four. I chose seasonal baskets and made this little wall hanging. Donna hand quilted them for me and now they hang where everyone can enjoy them. |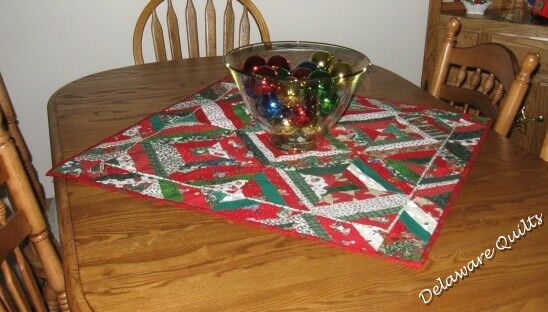 #374

back - 2008-2009



Updated July 14, 2020

|Home|Family|Quilts|Blocks|Retreat| Email|