2012


Please note as you view these photos, the sizes may not be all proportional. You might see a quilt that looks as small as a wall hanging or vice versa.
I declared 2012 as My Year to Give. My plan was to use patterns from the web site and try to make a few quilts using that pattern to give as charity quilts. In January I made heart quilts and found myself using some of the uglies collected from the fall retreats of 2011.

The pink quilt on the left used some so called ugly floral fat quarters.
&nbsp &nbsp &nbsp &nbsp &nbsp &nbsp &nbsp &nbsp
#439


These quilts were the February project, Jacob's Ladder and the one on the left used some more of the donated uglies. I don't think the quilt is ugly at all. The one on the right were left over green scraps.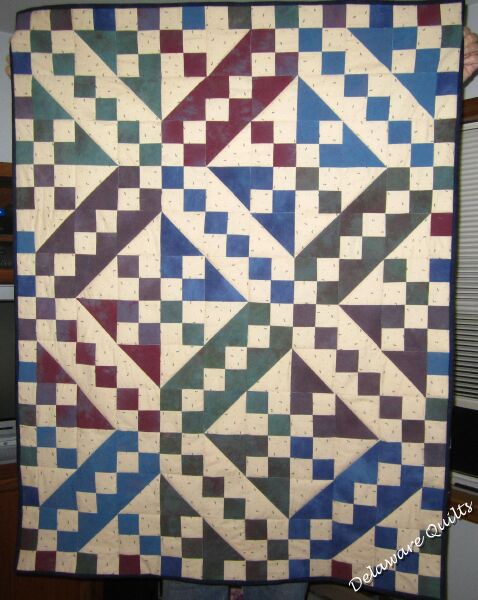 #440&nbsp &nbsp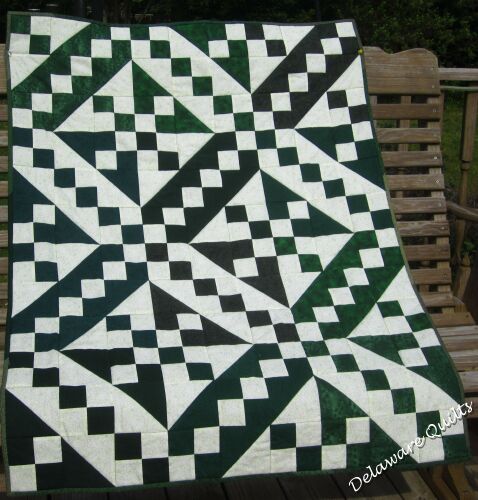 #441


#441 is another one of the heart quilts I made for January. This one was donated to charity also.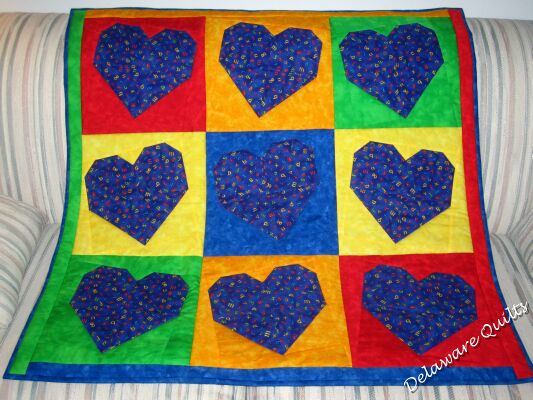 #442


Quilt #442 is another heart quilt and another one which used up some of those so called uglies. I think this is one of my favorites.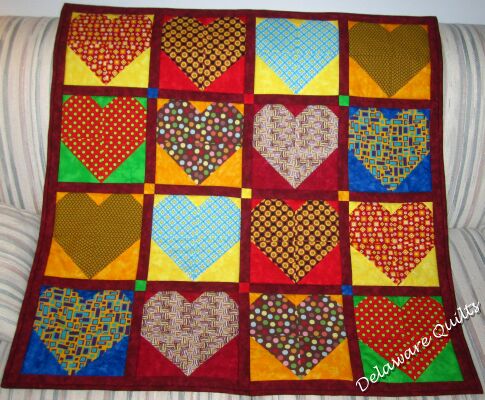 #443


When my friend Marge decided to clean out her sewing space she sent me another box of her UFOs. That was followed shortly by another box. Now why she thought I would finish them was funny, but I decided as a change of pace I'd work on her UFOs instead of my own. Maybe she knows me better than I do?

I found a lot of nine patch blocks (some of my own and some of her's) and some fabric squares the same size from her stuff and made them into these three little quilts for charity.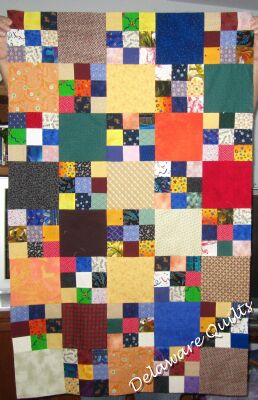 #444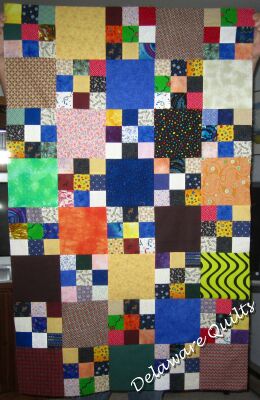 #444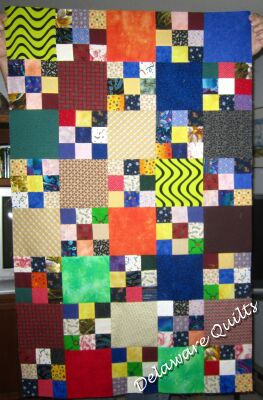 #444



I made two nice size lap quilts from her pioneer braid strips which were donated to Linus.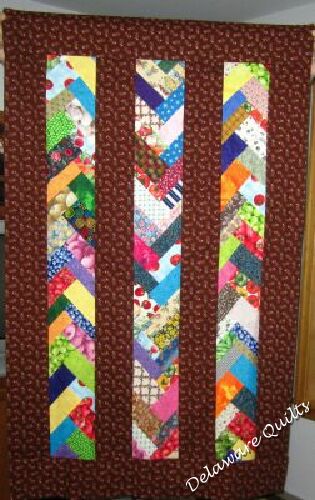 #445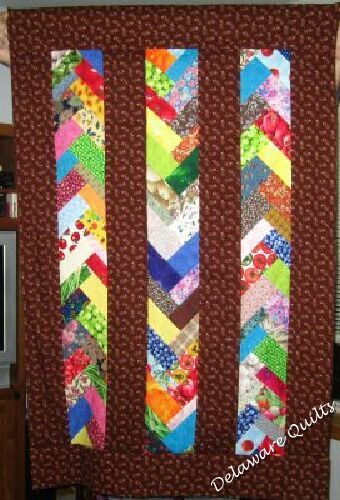 #445


Her Bricks and Blocks were put together then finished and sold to raise money for Relay For Life.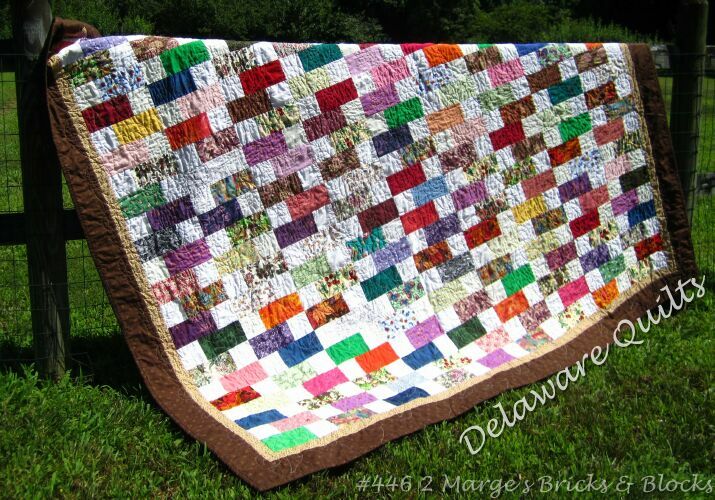 #446


| | | |
| --- | --- | --- |
| #447 | &nbsp &nbsp &nbsp &nbsp &nbsp &nbsp &nbsp &nbsp | These were swap blocks that I guess she didn't have enough of to do anything with, so I put them all together into one quilt since they were all the same size. This one was also donated to Linus. |
In one of the boxes were lots and lots of triangle squares (aka DHSs aka HSTs) which got put together into this lovely pinwheel quilt.

#448

&nbsp &nbsp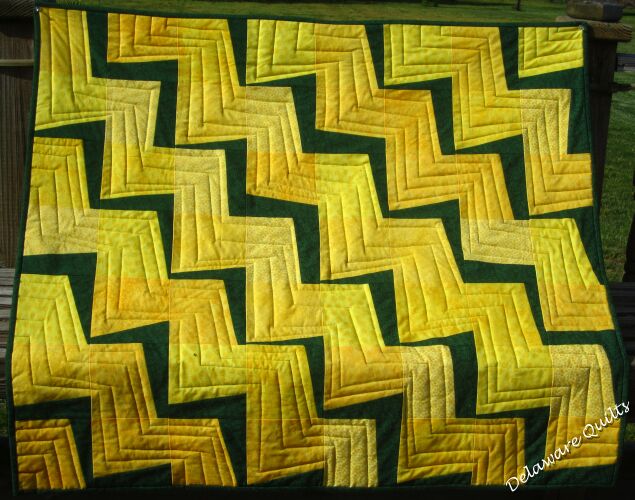 #449 Wonky Squares, revealed, started and finished in 2012



This is my World's Fair sample #1, another one of my 2012 Year of Giving projects.
I made this one at the 2012 Spring Retreat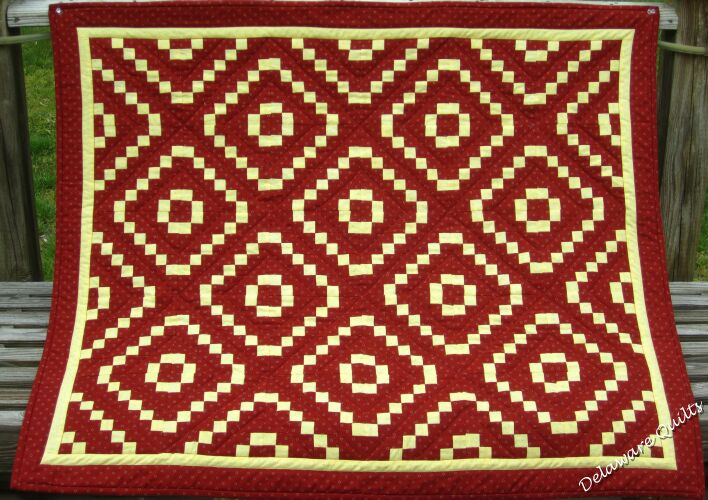 #450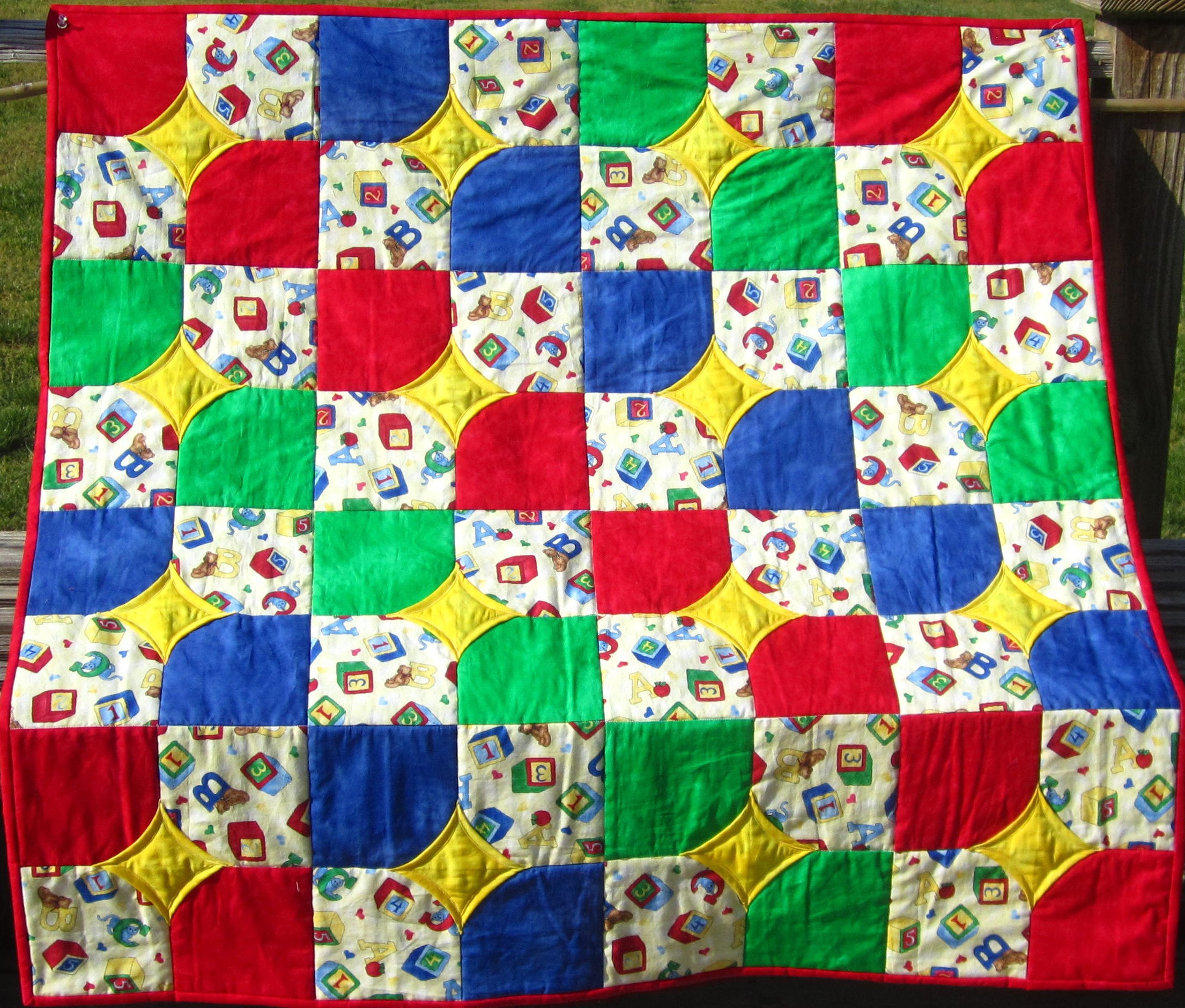 #451
One of a pair, the other one is still just blocks, making it a UFO.
| | | |
| --- | --- | --- |
| #453 | &nbsp &nbsp &nbsp | Carrie Nation was the June 2012 Giving project and this quilt was donated almost as soon it was finished to the Sussex Pregnancy Care Center. |
| | | |
| --- | --- | --- |
| Way back when I made several miniature quilts for AAQI, Marge asked me to make her a little basket quilt too, and I promised her I would. It was fun to do and I'm happy she likes it. | &nbsp &nbsp | #454 |
#455
&nbsp &nbsp
This is my World's Fair sample #2. This one was sold to raise money for Relay For Life.

This is a very easy pattern and makes what I think is a lovely quilt, any size.
| | | |
| --- | --- | --- |
| Digging into my own UFOs I found some squares that were cut from a panel when I made Cameron's quilt (#173 in June 1998) I decided it was time to put them to use and made this. It will be quilted and donated to charity too. | &nbsp &nbsp &nbsp &nbsp &nbsp &nbsp | #456 |
Below are my Sailing Ships #457, #458 & #459



At the 2012 Spring Retreat Janet showed one of the quilts she was working on and I had to make one…
I've actually made three, below are two of them.

#460 This is Mike O's quilt now.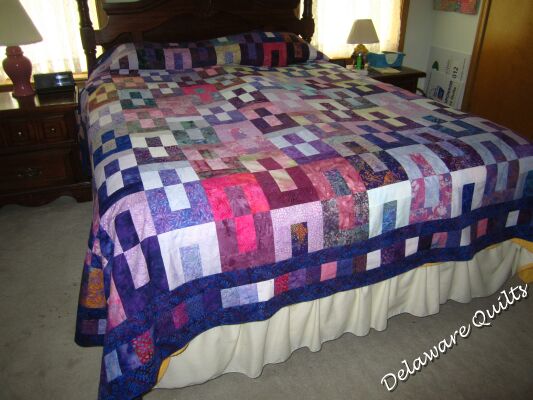 #461 Janet's quilt purples




Back - More 2012

Updated July 14, 2020



| Home | Family | Blocks | Email |