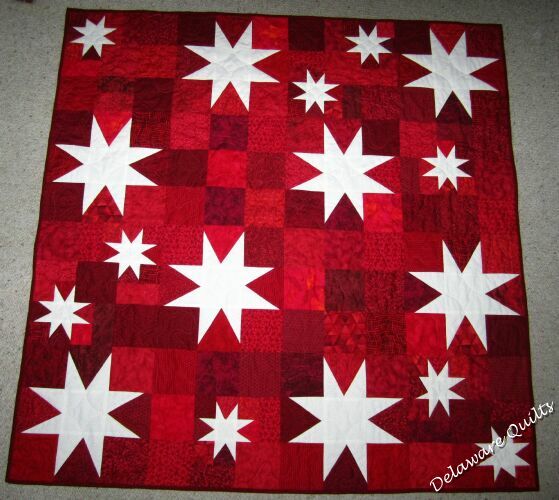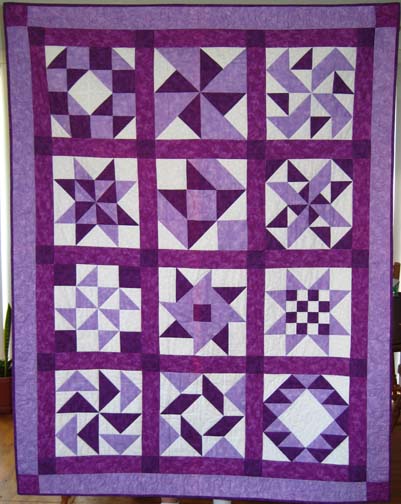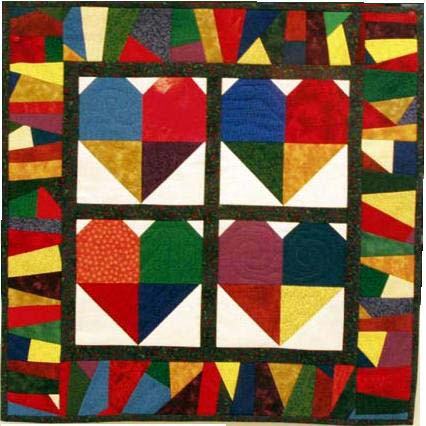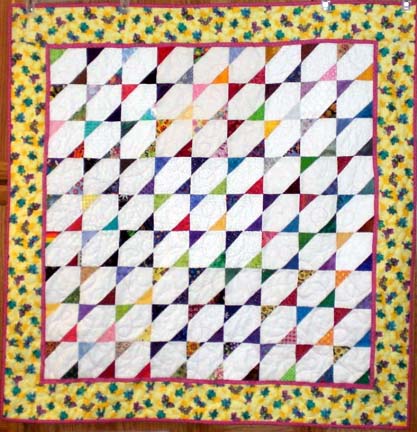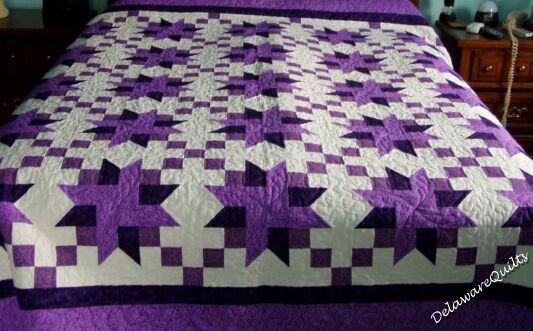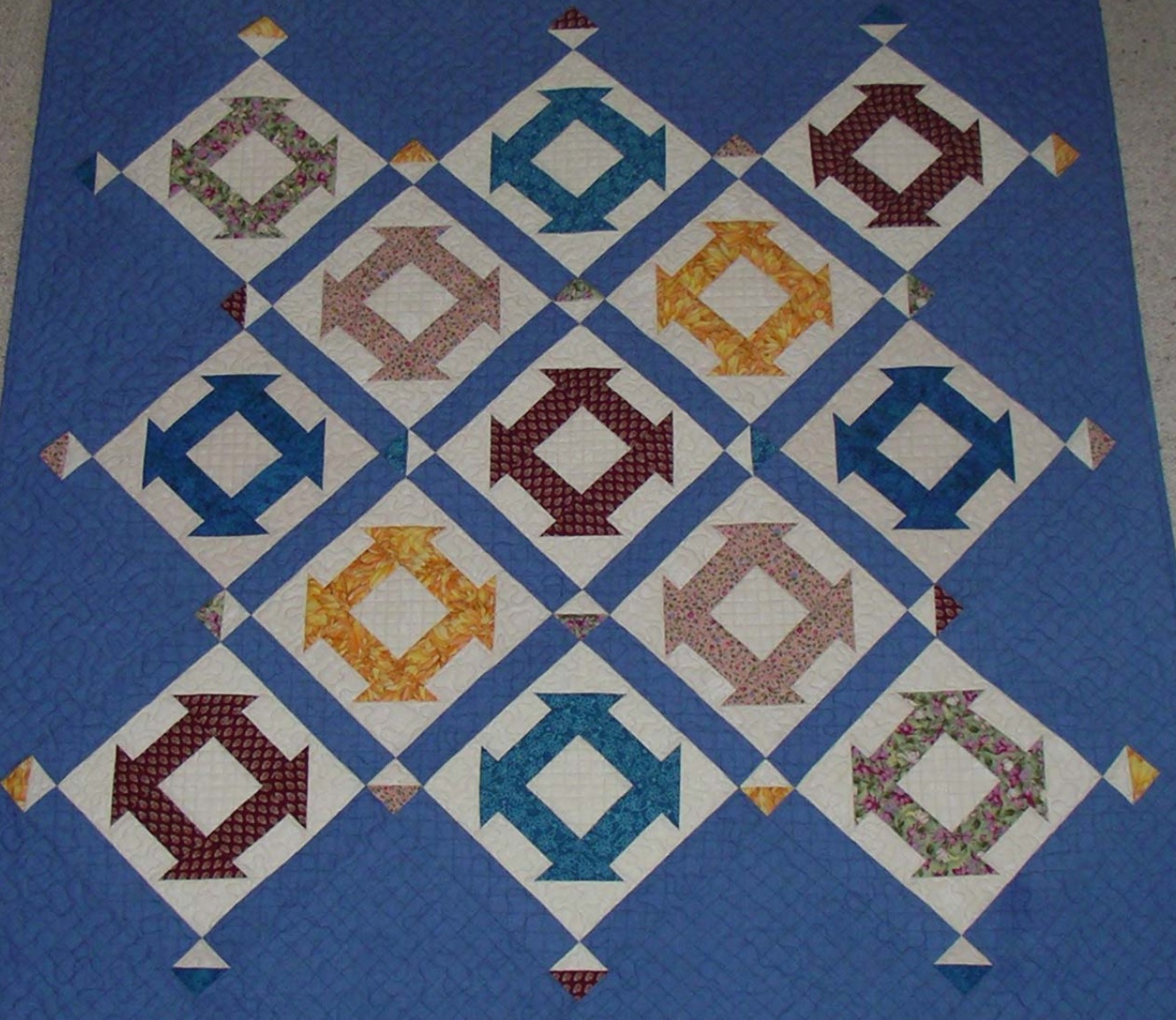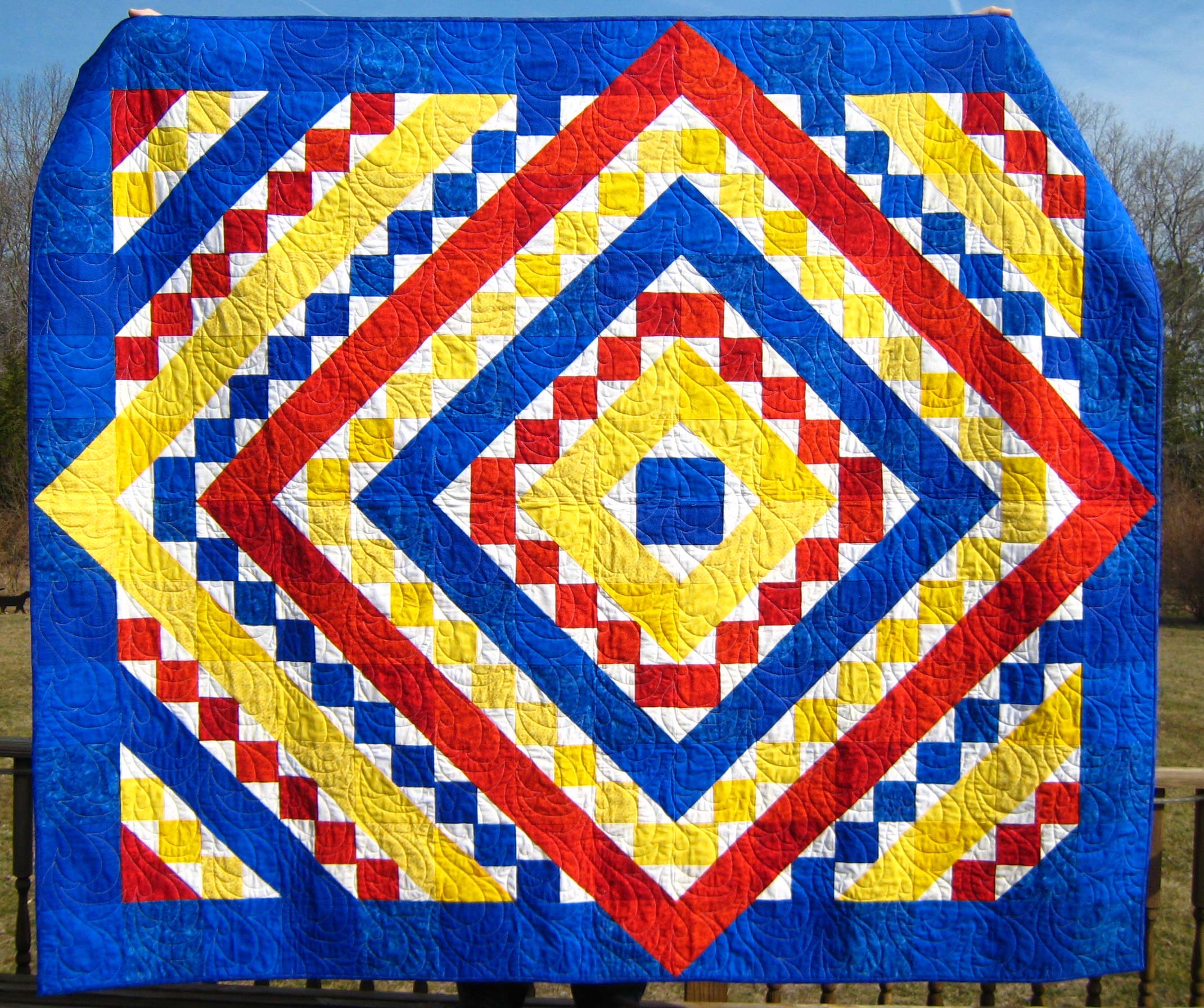 &nbsp &nbsp &nbsp &nbsp &nbsp &nbsp Delaware Quilts started as a fun web site in September of 1997 for me to post information about a quilt retreat I was arranging for some internet friends. Since it was the "cool" thing to do, I added a page about my family to the web site also. It was mostly photos of what my "boys" were doing. In July 1999 someone suggested I add a Block of the Month to my site. Sounded like a good idea to me, so I started what I then called my "Block of the (every other) Month (I hope)". And since I was always trying to raise money to help fight cancer, I decided I'd try to sell my quilt patterns on my web site too and added my "Patterns For Relay" page.

Now it's 2022 and things have changed quite a bit.

I am adding a new block every month on my BOM page. Blocks are added around the end of each month. Sometimes you can get a preview on the on my Facebook page.
Another NEW block added April 30th

Would you like to know how your group or guild can use BOMs or patterns from Delaware Quilts? Please check here.

Does your group enjoy doing a good mystery project? Delaware Quilts has over 40 mystery quilts to offer in exchange for a donation to the American Cancer Society through my Relay For Life. Email me for more information.

The Patterns For Relay page has been updated.



My boys have grown up and are happily married and have given me grandchildren to love and enjoy. Updated Jan 16th

Because of those three darling little ones (and covid) I decided to retire and there are no more retreats. For anyone interested, I have listed all the delightful fabric shops my ladies loved while we enjoyed the wonders of Lancaster's Amish Country. Updated Jan 14th

And my Quilting Photo Journal is still up, please feel free to browse through all the quilts I've made. I will be redoing those pages sometime this year to note quilts which I still own, and which ones will be for sale. (I need to limit my inventory and raise some money for Relay!)

On this page you can learn about Delaware Quilts.

| Family | Quilt PatternsForRelay | Quilts | Blocks | Retreat | Email |

Updated April 30, 2022


Please note… if you send me an email, in order for me to reply to you, you must add quiltersretreat@hotmail.com
to your address book. Otherwise your server may deliver my reply to your spam folder, and you will never get it.



Copyright © 2022 Delaware Quilts.


The content on these pages, including text and images are the sole property of the Delaware Quilts and may not be used or reproduced in any manner without consent.


All Rights Reserved.



200629